After a lot of procrastination, I have finally published this blog today. I am glad that I have written this at the perfect timing—during the ongoing pandemic situation. This is probably the best time to completely understand what I am trying to say via this blog. I visited Thailand in January this year and Chiang Mai was my first stop. After spending a few hours at Wat Phra That Doi Suthep, I started searching on Google where should I go next. Suddenly, Chiang Mai Night Safari popped up in suggestions while I was checking the nearby places. I got excited as I am a huge animal lover. I reached there, bought tickets, and entered inside, but realised that it's not a safari; it's a ZOO!
Also read: An In-Depth Backpacking Thailand Travel Guide For Solo Female Wanderlusters
If you love animals, then you will be horrified after seeing what actually happens here. This place displays cruelty to animals in so many ways. Don't go by its name because it's a zoo, not a safari. I am completely against the concept of a zoo but the name of this place is misleading. It's a jail for animals and I paid 100 baht (₹250) to see them getting tortured in their tiny enclosures. Ticket prices go up to 800 baht (₹2,000) based on the trail you choose. They have collected animals, birds, and reptiles from all parts of the world such as alpaca (South America), clouded leopard (Indochina region), bat-eared fox (Africa), white-bellied sea eagle (Australia and New Guinea), rusa deer (Indonesia), green iguana (Central and South America), and many more. When I saw in the brochure at the ticket counter that I will be meeting all these animals (especially alpaca since it's in my bucket list), my joy knew no bounds. I thought it's a safari, so I will be in a closed vehicle and these animals will be roaming freely on huge grounds. But I got tears in my eyes when I saw that all of them are closed in small spaces.
View this post on Instagram
I felt deceived because if I would have known that they are cheating people like me by not stating clearly that it's a zoo, I wouldn't have gone to such a pathetic place for sure. I am not exaggerating when I tell you that all the animals were circling inside their compact cages with their eyes heavy with sadness. If you feel a deep connection with animals, then you will definitely notice their pain. The torture ground has over 500 animals of more than 60 species and none of the animals or birds looked happy. The worst part is you can't leave in between because you have to walk on a trail and there are no exit points in between. You have to complete the circuit to reach the exit gate.
There is almost only one animal in a very small cage. They all seem very exhausted. You should never support places like these by visiting. I learned my lesson the hard way. All I saw there were animals getting assaulted who are made to spend their whole life in cramped cages. They were in solitary confinement. Its website and social media profiles are all fake and hide reality. Thailand Has A Luxury Quarantine Centre With Private Pools & Fancy Meals
Tiger Show
Tiger Show, which they claim to be their biggest highlight, was the most pathetic thing I have ever seen. It was a torture for the animals. There were tigers and lions along with a few trainers inside a glass room. These innocent animals were performing tricks when shown a big stick by their trainers, who were portraying themselves to be more powerful than these helpless yet mighty creatures. I wondered they should really try to show off their power in the natural habitat of these lions and tigers! Never in my life have I felt angrier than how I was feeling looking at those insensitive humans giving commands to these wonderful animals for entertainment purposes.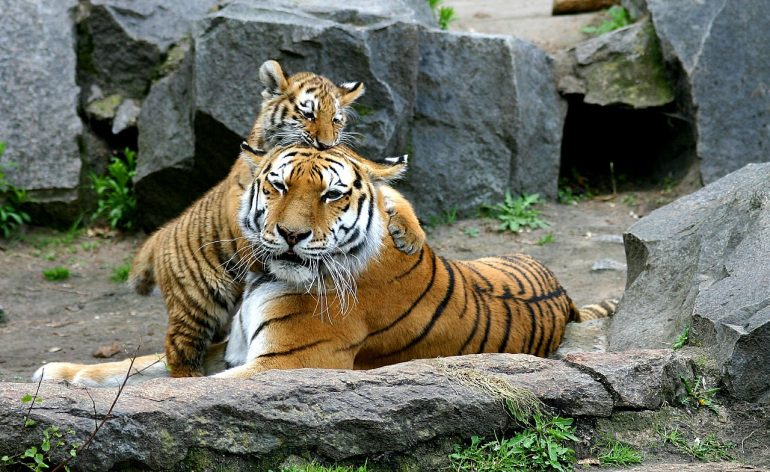 The audience was amused and people were clapping and cheering. I couldn't understand what was there to enjoy. I was completely disturbed and was crying at that terrible sight. I am sure there were so many like me. After the show got over, I was agitated to such an extent that I was unable to think clearly and fell on the ground and got a wound on my knee. Are you able to understand how disgusting such a place is? Here are 5 Most Instagrammable Wildlife Reserves & National Parks You Can Visit From Delhi.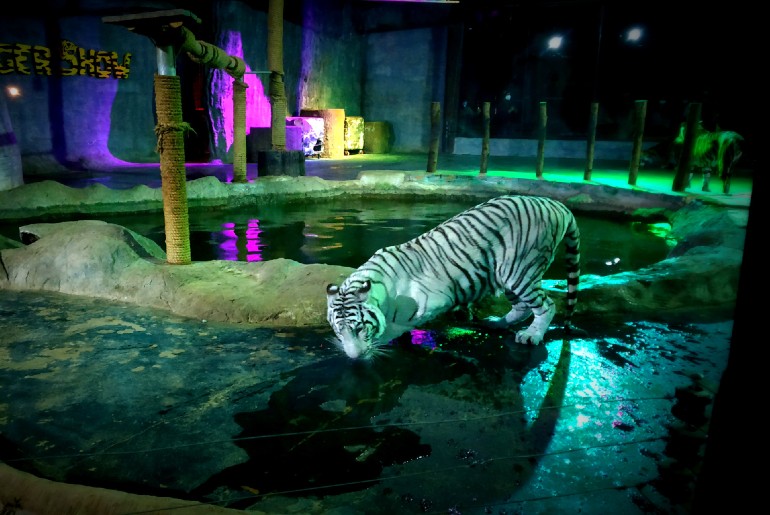 Chiang Mai Night Safari
Chiang Mai Night 'Safari' is the worst place I have ever seen while travelling. This is just a zoo that is not even fulfilling the purpose of conservation and education. Wild animals are kept here as mere objects of entertainment. Moreover, the visitors were unable to follow the basic discipline — keep quiet, don't tap the glass, and don't tease animals. All this further increased the stress of animals and birds. Many of them showed symptoms of anxiety. It's our responsibility to teach kids (and adults) the correct way to treat animals.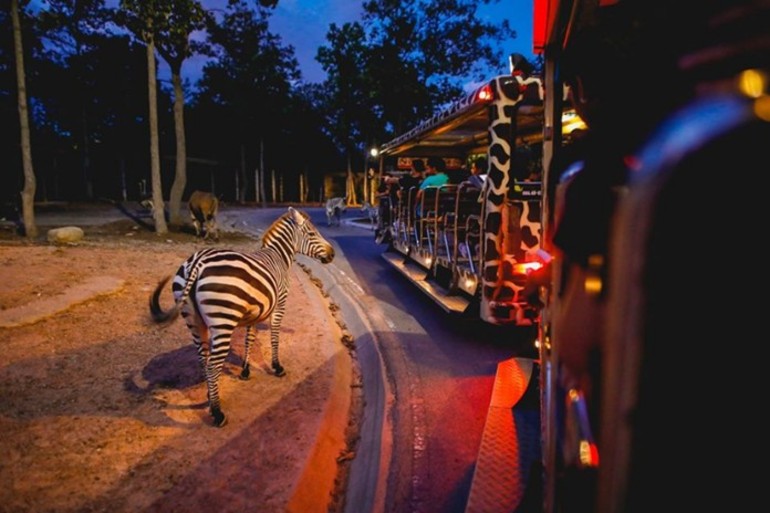 We should completely avoid going to such places even if they are immensely popular, for instance, Tiger Temple, where visitors could pet doped tigers. They were paying 600 baht (₹1500) for entry, along with the additional cost for taking pictures with them to flaunt on their social media profiles. That's sick! Did they really think that touching a drugged animal is a brave act? Thankfully, the place got shut down in 2016 after 40 dead tiger cubs were discovered in a freezer along with other animal body parts. The place was also charged for animal trafficking. Thailand's National Park Sends Back Trash To Travellers Who Littered.
An Attempt To Spread Awareness
This blog is an attempt to spread awareness among everyone, especially parents who take their kids to zoos. These places have nothing to do with the conservation of animals. They only bring extreme suffering and pain to animals and birds while they spend their whole life under appalling conditions. It's my humble request to please visit only national parks, rescued animal camps, or safe natural habitats of animals if you want to see wildlife. Zoos and places like Chiang Mai Night Safari are ridiculous and should be condemned completely. I pray from the bottom of my heart that such places should be shut down as soon as possible. I have also decided to take a concrete step in this direction. We don't have any right to keep an innocent living being in a prison. We should respect and love them, and if we can't show such basic behavior, then we should not harm them at least.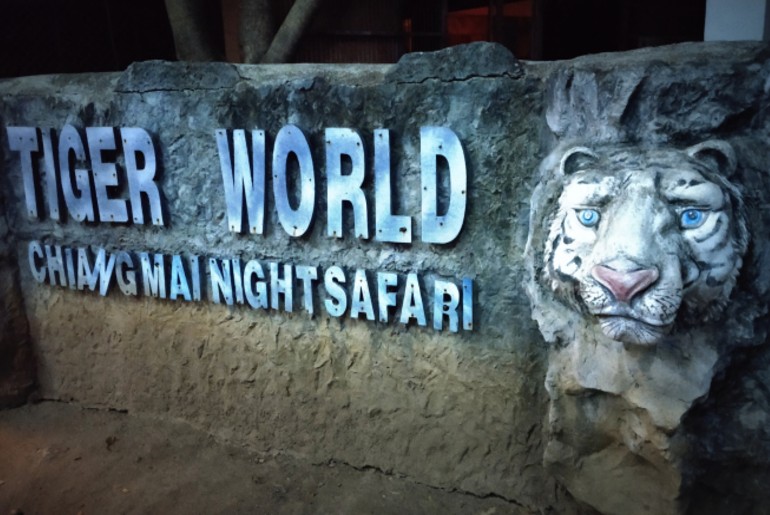 This brings me to the conclusion that if these innocent animals are spending their whole life under such pathetic conditions in a cage without having done anything wrong, then we, human beings, can definitely live through this whole pandemic situation since we have already harassed our precious nature in all ways possible. So, please stop complaining sitting comfortably in your living room while sipping wine or scrolling unlimited posts on Instagram. It's like saying, "Oh, my diamond shoes hurt!" This is the time for realising how we can become more compassionate towards all living beings when all this is over. We are not superior; we are equal. And if you think you are better, then use your superiority to help others, including flora and fauna. Please don't contribute to the abuse of nature in any way. Let's never forget the lesson that Mother Nature is teaching us these days. 
Keep travelling! (after we defeat Coronavirus). Till then, Stay Home Stay Safe.