If the blue azure waters, alluring coral reefs, exciting water sports and the rich culture of Maldives have caught your eye, then what are you waiting for? Just plan a trip to the Maldives already! It's about time you quit procrastinating and listen to your heart's calling. The best part is that we've got your back and will help you plan a budget-friendly Maldivian holiday replete with local experiences. 
Plan A Trip To The Maldives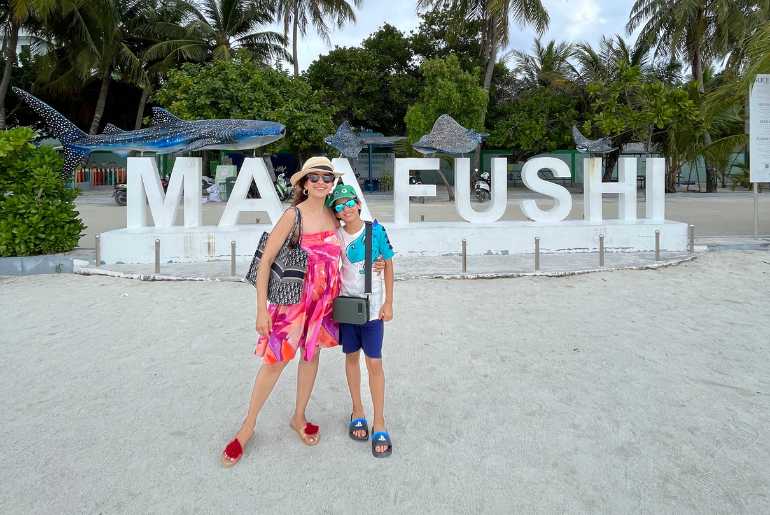 A trip to the Maldives would cost you almost the same amount as a Goa trip. We're not kidding! A round-trip (direct flight) from India to Male ranges from anywhere between ₹18,000 to ₹25,000 (roughly). IndiGo, Air India and SriLankan Airlines are some of the airlines you can book to reach your destination. 
Here comes the best part, the Maldives offers visas on arrival to Indian tourists for a 30-day stay and it's absolutely free of cost. All you need is a hotel reservation confirmation to get your visa on arrival. This can later be extended for additional 60 days. 
Live Like Locals On Local Maldivian Islands!
Gone are the days when the best way to explore the Maldives was to live on a resort island. The cooler, budget-friendlier and more authentic way to explore the Maldives is to stay in a guest house on a local island. So, ditch the big, swanky resort stays for a homely guesthouse for a local experience like no other. 
For starters, everything is instantly cheaper at a local island. A shared speed boat transfer from Male to Maafushi costs just $50( ₹4100) versus $250 ( ₹20,502) to a resort island for the same distance. Similarly, a welcoming guest house accommodation would amount to just $50( ₹4100) per night versus $250 ( ₹20,502) per night for a luxurious resort island stay.
View this post on Instagram
Kaani Palm Beach in Maafushi is a wonderful guesthouse you can stay at which costs just $60 ( ₹5000) per night. This is a sunny beach getaway sitting right on Bikini Beach. Home to the first infinity pool in the Maldives, this 4-star hotel offers 105 en-suite rooms, with gorgeous sea views. From family holidays, honeymoons to business trips, there's something for everyone here. 
Experiences & Food In Maldives You Mustn't Miss 
Staying on a local island is not just cost-effective, but it gives you the chance to experience the Maldivian culture closely. Let's give you a quick-yet-amazing list of things you can do here which ranges from food to enriching experiences. 
Give your palate a party with traditional Maldivian delicacies like the Maskaashi platter, breakfast special tuna dish, Kulhimas, rice porridge dish, Baiypen, dried fish dish Maskurolhi and more. 

Don't forget to end your meal with the sweet milk pudding, Kiru Boakiba and breadfruit porridge, Banbukeyo Bondibai. 

Shop for souvenirs at local handicraft and gift stores.

Go cafe hopping on the island. 

Gorge on street food specialities like fried yam and reef fish cutlets. 

Dabble in water sporting activities like diving, jet skiing, snorkelling, parasailing and diving that are way cheaper at the local island than on a resort island. 

Immerse yourself in the local culture by dining with a local family. A homemade Maldivian meal made with love is an experience cradled with beautiful memories. 
Folks, now that we've covered all about living on a Maldivian island like a local, make notes and sign up for this experience right away! You can thank us later!