Global diva Priyanka Chopra is currently having the time of her life in the USA. The actor has been constantly sharing glimpses of her visit on Instagram and we ain't complaining. Recently, Priyanka visited the Washington Monument and The White House in the USA and shared numerous updates on her gram. Read on to know more about Priyanka's travel diaries in the US.
Priyanka Chopra Enjoys Her Time In Washington
Priyanka Chopra took to her Instagram stories to update her fans about her visit to the USA. The actor first shared a beautiful picture of the Washington Monument and then went ahead with her updates from the White House. One of the pictures shows the actor enjoying coffee while another shows her holding a bottle of Tabasco sauce. It's no secret that Priyanka Chopra is a huge fan of Tabasco. And she keeps reminding us about it time and again! Take a look: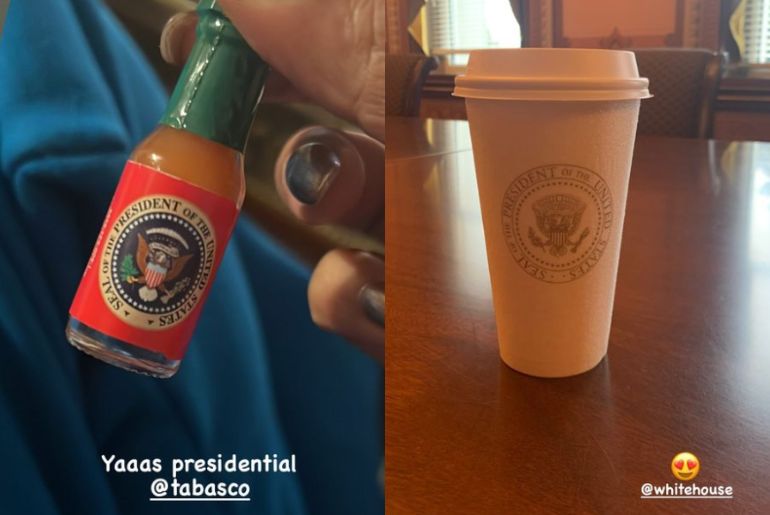 Also read: Priyanka Chopra Takes The Subway In New York For UNGA & Heads To SONA Too
She Visits Washington Monument
Washington Monument is a 555-foot marble obelisk in Washington, D.C, built in the honor of George Washington, the first president of the United States. The Monument is a major part of the nation's glorious past and has been a tourist attraction for more than 150 years. No doubt Priyanka Chopra visited this historic monument. The 50 American flags that encircle the base of the monument represent the 50 States. One of the highlights of the Washington Monument is the 193 memorial stones installed on its east and west interior walls.
View this post on Instagram
She Explores The White House
Ever wanted to visit the White House in Washington D.C.? Looks like Priyanka Chopra did!
The White House, the official residence and workplace of the president of the United States, is located at 1600 Pennsylvania Avenue NW in Washington, D.C. It has been the residence of every U.S. president since John Adams in 1800 and was designed by architect James Hoban. The structure is built in the neoclassical style and is modelled on Leinster House in Dublin. The modern-day White House complex comprises the Executive Residence, the West Wing, the East Wing, the Eisenhower Executive Office Building, and the guest residence the Blair House.
View this post on Instagram
Now that you know of the places Priyanka visited during her stay in the US, are you planning to visit any of these soon? Do tell us in the comments section below!
Image Courtesy: Priyanka Chopra/Instagram