Under 140 Characters
The Lalit, a luxury boutique hotel opens its massive doors in UK – the birthplace of literary wizards JK Rowling & Shakespeare! Here's all about the first Indian Hotel in the UK.
What is it?
The hotel has 70 rooms, all different in style and layout. Guess what? Fun Fact – The old Headmaster's room comes with a suite attached. I am sure this time you won't mind being sent to Headmaster's room.
Rooms on the top floor comes with 30-foot high ceilings. Sooo big and royal!

What's special?
The hotel is housed in an 180-year-old grammar school. Almost all the rooms have different designs to ensure you don't feel like you just entered a classroom. However, the rooms are numbered as classrooms to remind you of its history just in case you tend to forget easily.
Sitting flamboyantly right next to the legendary Tower Bridge, the place certainly seems every worth of its  £50 million refurbishments!
Interiors
Four massive blue Hyderabad-style chandeliers hang from the ceiling of The Grand Room giving it a regal touch.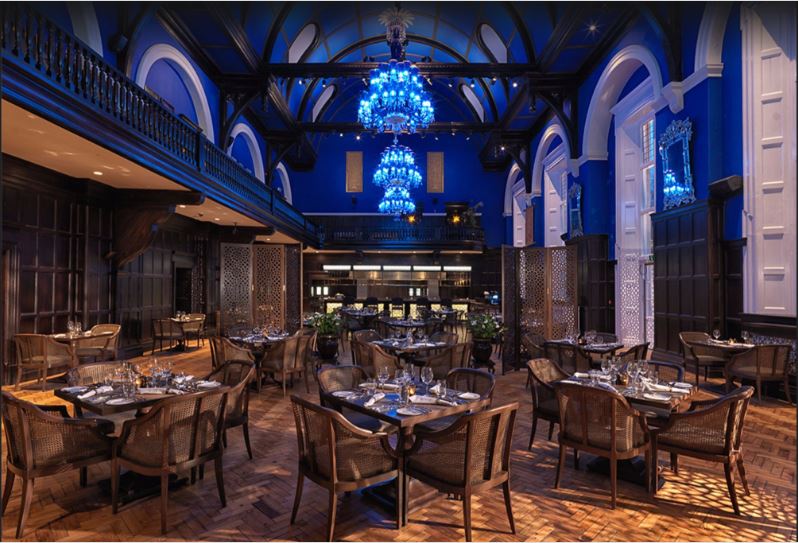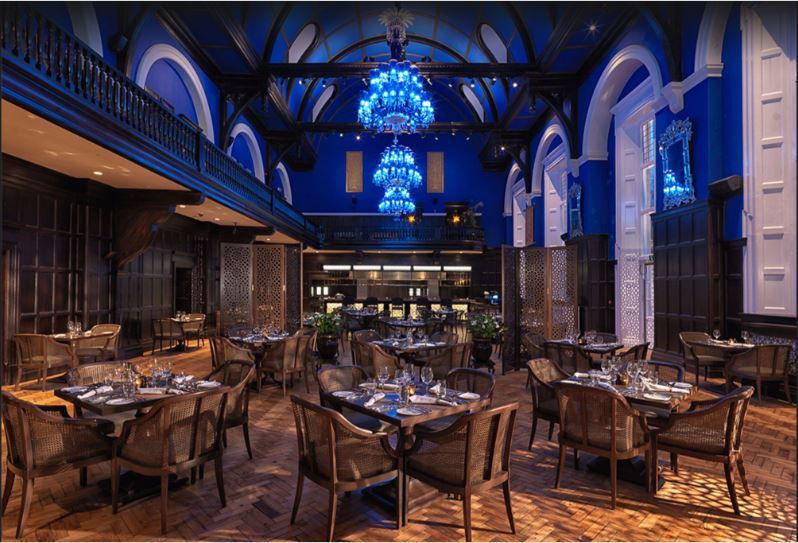 The hotel has retained its Indian flavour in its every inch and corner of it. However, carved ceilings and an original fireplace have been restored to perfection.
Where to eat?
1. Baluchi
Strives to serve a contemporary take on the impeccably executed Indian dishes. Taking inspiration from major food regions of India, Baluchi serves elegant cuisine with finest organic ingredients.
2. Naanery The Bread Bar
Naanery the bread bar offers a selection of artisanal bread baked in Tandoor served with exquisite wines.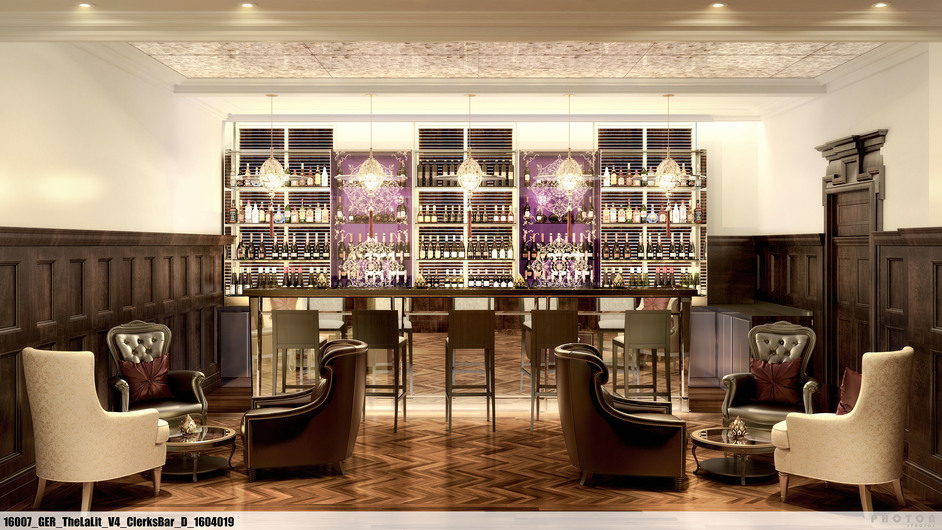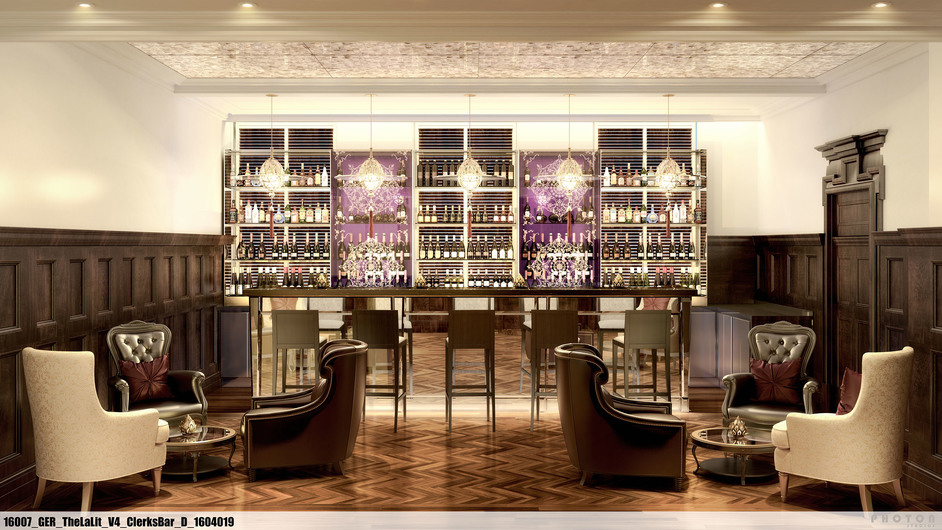 3. The Gallery
A view of the spectacular Great Hall, The Gallery at the mezzanine level awaits your traditional afternoon tea. They have also introduced an Indian Afternoon tea menu.
Feel Relaxed
Rejuve – The Spa is its signature spa offering a holistic experience, combining eastern and western therapies using herbal infusions. Rejuve also includes a  24-hour access to the gymnasium.
The Accommodation
Rooms spread over three levels ranging from the Cosy Classroom to the exquisite Legacy Suite, leaving no stone unturned to give you the most unforgettable hospitality experience in London.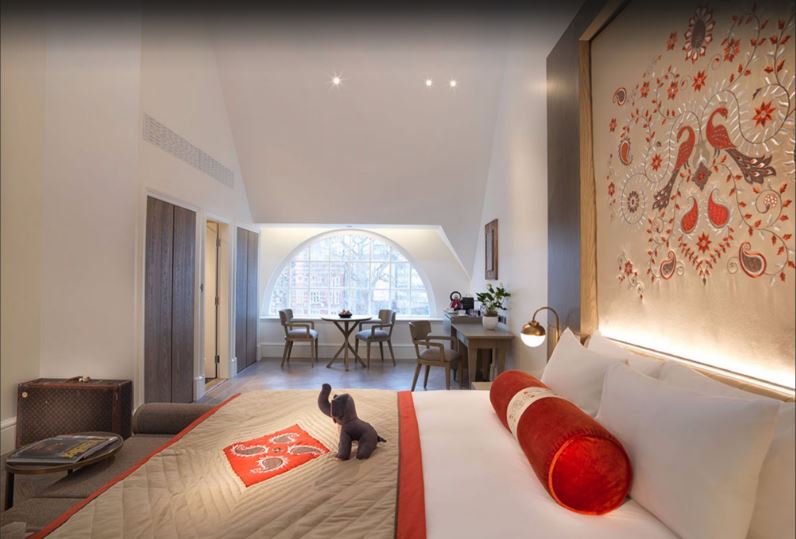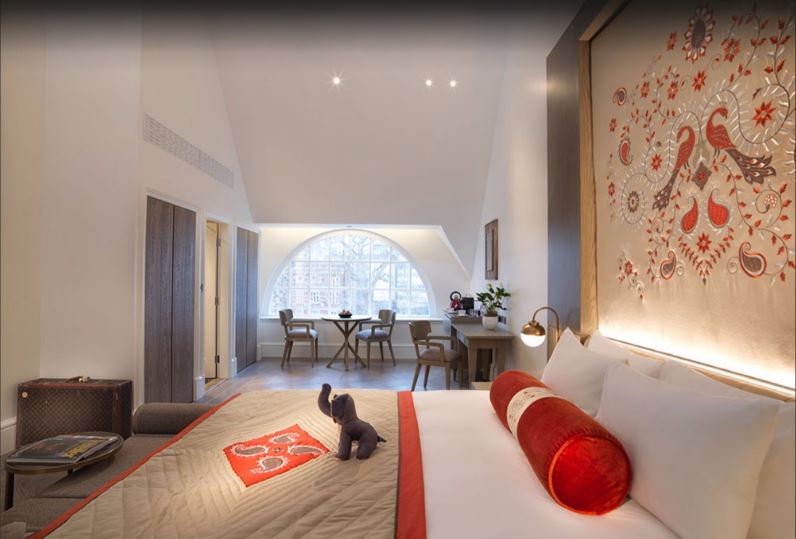 Tell me more…
Instead of trying to 'fit in', The Lalit Suri group is bringing its Indian hospitality to London with its staff greeting you warmly with Namaste and maintaining its Indian touch. The Lalit London took five years to be in the state in what it stands today.
As a matter of fact, the hotel is built in a Grade II listed Victorian building.
Deets
Where: The Lalit London, 181 Tooley Street, London SE1 2JR.
How Much: Doubles from £350 (Rs 30,000) per night.
Bookings: Here
LIKE Curly Tales on Facebook | Instagram | Twitter
You can subscribe to our newsletters.