After a private burial in Windsor on September 19, Queen Elizabeth II is finally laid to rest. On September 8, the adored queen of Britain passed away at the age of 96. Being from the royal family, her lifestyle choices and habits are fascinating topics of conversation. Out of the many interesting revelations about her, her love for drinks is something very surprising. Yes, the Royal Queen consumed about 4 drinks everyday. 
Queen's Intake Of 4 Drinks Everyday
Queen Elizabeth II's drinking habits are surely going to blow your mind. The Royal Queen loved cocktails so much that she would consume 4 drinks every single day. She used to enjoy a certain set of cocktails on a daily basis. Darren McGrady, former royal chef revealed that just a little before having lunch, the Queen sipped on her first drink. Gin and Dubonnet were combined in it, which also included a lemon slice and loads of ice. While having lunch, as revealed by her cousin  Margaret Rhodes, she drank dry gin Martini. she would conclude her meal with a glass of wine and a piece of chocolate. And lastly just before going to sleep, the Queen drank a glass of Champagne.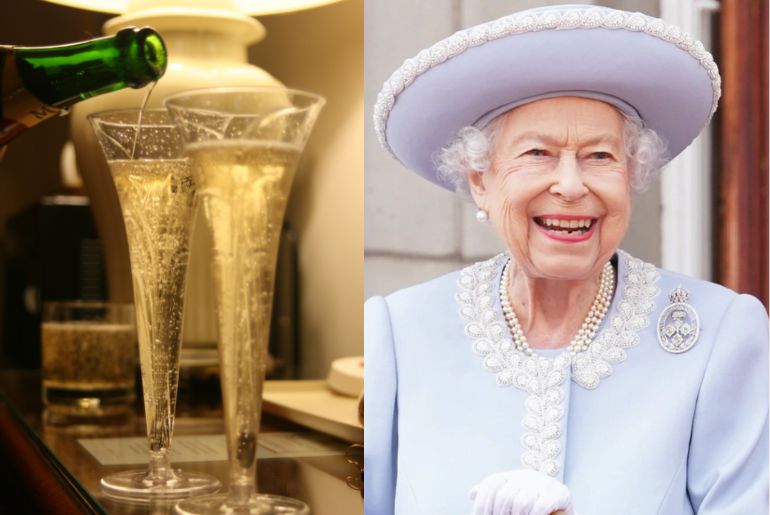 Also Read: 6 Indian Gin Brands You Need To Pour Into Your Glasses
A Special Kind Of Cake
Wasn't how the Queen's drinks spaced throughout the day, a surprise? Well, probably that was the secret to her happy and long life. These four drinks which were an inseparable part of the Queen's routine are truly a royal mixture of style and grace! Besides this, every day, she consumed a slice of chocolate biscuit cake. This cake was her favourite dessert and was cooked especially for her by the chefs at Buckingham Palace. In order to not miss her favourite snacks while on travel, she had her senior chef accompany her everywhere. Well, yes we all wish to have this royalty. 
View this post on Instagram
Also Read: 5 Wineries In India That Are Not In Nashik
What do you think about Queen's choice of drinks, let us know below. 
Cover Image Courtesy: Wikimedia