Under 140 Characters
Hyderabad's super star Ram gained spotlight for his amazing dosas and idlis he started selling at his food cart since past 7 years now.
What Is It?
If you're in Hyderabad and happen to know about Ram Ki Bandi, make sure you pay a visit to this food stall to try out the amazing varieties of Dosas that this guy sells until midnight. His food cart is located two lanes away from KBR Park where you can see people flocking around and patiently waiting to indulge in the scrumptious dosas.
What's In It?
Ram is an inspiration who after a lot of perseverance, and challenges started a small business which led to his fame. Ram's bandi or food cart is one of the first food stalls to be serving dosas until late night. It was his father who first brought the cart and now he has taken over the business despite being a graduate in the MBA.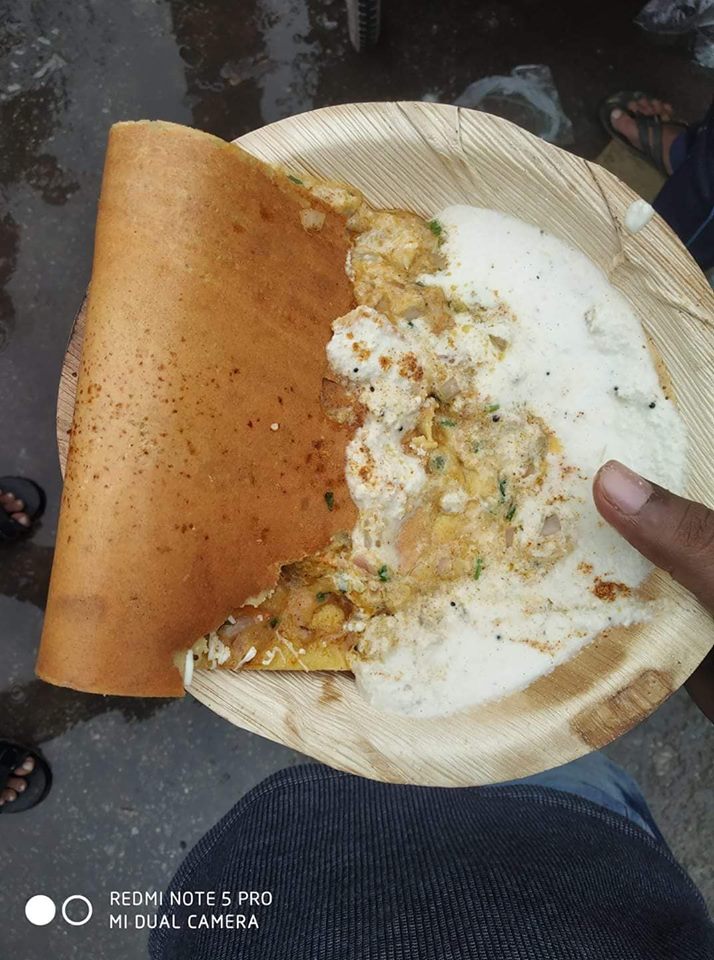 He has help from his brother-in-law, Ram got in varieties to his dosa that nobody thought they could. He wanted them to be different from others and so it would attract customers to try his dosas. It was then he added a lot many ingredients to the dosas like cheese, paneer and butter.
The dosas here will cost you not more than ₹100, so if you plan to satiate a quick hunger pang, then you must visit this iconic food stall, Ram Ki Bandi.
Deets
Address: Opposite Karachi Bakery, Mozamjahi Market, Hyderabad
Phone: 099664 06473
Cost for two: ₹150