After months being closed, the UAE started welcoming resident back on 22 June. In line with this decision, a host of rules were laid out. To begin with, if you are a UAE resident stranded outside, you will have to fill a Twajudi form or an ICA form. The form can be downloaded from the General Directorate of Residency and Foreign Affairs (GDRFA) website.
In addition, residents must note that the form is meant ONLY for 'Dubai Resident Visa Holders'. Residents from all other emirates will need approval from Federal Authority for Identity and Citizenship (ICA). Here's a guide on all the protocols you need to follow:
1. All residents can download the form from here or can head to the Emirates website's Flying you back to Dubai tab.
2. Once your application is approved, you can book a flight ticket
3. All passengers must carry a copy of the GDRFA approval
4. Travellers must also fill in the health declaration and quarantine undertaking form. Both these forms must be filled in, printed and handed over the authorities at the airport.
5. Upon arrival, all passengers must undergo a Covid test and must quarantine at home until results are out
6. Residents must also declare that they are covered for health insurance and can bear the cost for treatment and quarantine, if required.
Guidelines To Fill The GDRFA Approval Form
1. You will need your passport, visa and Emirates ID to fill out the form
2. Enter the visa number, country and year of birth
3. Now enter the country you are from and the country you are traveling to
4. Enter your email address and upload all the required documents
5. Post this, you will be redirected to a payment. However, the whole procedure is absolutely free of charge, so don't panic.
6. Submit your application and it will then be processed. You will also receive an email about your application
What Else?
Emirates announced scheduled flights for travellers in 10 more cities, taking the total destinations to 40. The new list of countries include:
Colombo -20 June

Sialkot – 24 June

Istanbul – 25 June

Auckland- 1 July

Beirut- 1 July

Brussels- 1 July

Hanoi and Ho Chi Minh City – 1 July

Barcelona and Washington DC- 15 July
On another note, Emirates Opens Bookings To India, Pak from 1 July.
Emirates' flights from Sri Lanka, Vietnam and Pakistan, will only carry outbound passengers to the UAE and onward destinations. This will take the total number of Emirates destinations on offer for travellers to 40, providing more options for customers who wish to return home or those travelling for essential purposes.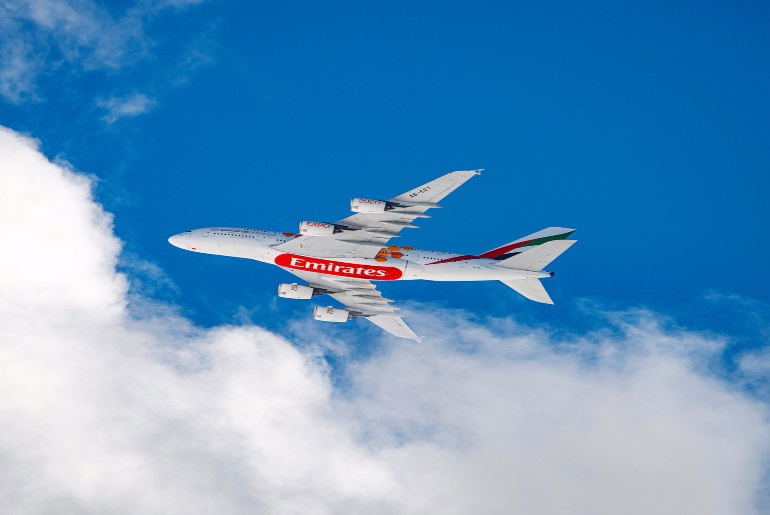 Adnan Kazim, Emirates' Chief Commercial Officer said: "Thanks to the UAE authorities' support and partnership, Emirates has been able to provide smooth and safe journeys for those who need to travel, and we look forward adding flights to more destinations in the coming weeks. The UAE government's recent announcement to ease travel for UAE citizens and residents show the thorough approach that our country is taking with regards to resuming economic activities, and as we gradually return to regular services, Emirates' number one priority will always be the health and safety of our customers, our crew and our communities."
Make a note of all the new  Safety Procedures Emirates Has Launched.
In addition, Emirates will also add flights to the following cities in July:
London Heathrow

Manchester

Frankfurt

Paris

Zurich

Madrid

Amsterdam

Copenhagen

Dublin

New York JFK

Toronto

Kuala Lumpur

Singapore

Hong Kong
Customers can book to fly between destinations in the Middle East, Asia Pacific and Europe or the Americas, with a convenient connection in Dubai, as long as they meet travel and immigration entry requirements of their destination country.
Flight bookings can be made online at emirates.com or via travel agents. Customers can find more information about Emirates' flights and current services at: www.emirates.com/wherewefly