Mumbaikars often spot celebrities in different corners of Mumbai. Either outside a lavish restaurant or a gym or maybe a salon, seeing Bollywood celebs in Mumbai is quite a usual thing. But what about bumping into one of them while jogging in the morning? Stunning, right? Well, something similar happened here as well. On this Tere Gully Mein episode, everyone's favorite Sanjay Mishra graced his presence and had a fun conversation with our Editor-In-Chief Kamiya Jani.
Tere Gully Mein Episode With Sanjay Mishra Is Very Insightful!
This Tere Gully Mein episode is surely an entertaining one with Kamiya and our guest going to shop for fresh vegetables, riding on an autorickshaw, and a lot more. Sanjay Mishra shared a lot of memories and stories of his life that we are unaware of. The actor talked about his struggles, determination, and hard work to reach such a pinnacle of his career. Meanwhile, he also cooked some delicious Bihari breakfast for Kamiya.
Also read: Sanjay Mishra's Wife Kiran Is From This Scenic Village In Uttarakhand & Here's Why You Must Visit STAT | Curly Tales
The Actor Recommends Foodies To Eat Raw Turmeric. Here's Why!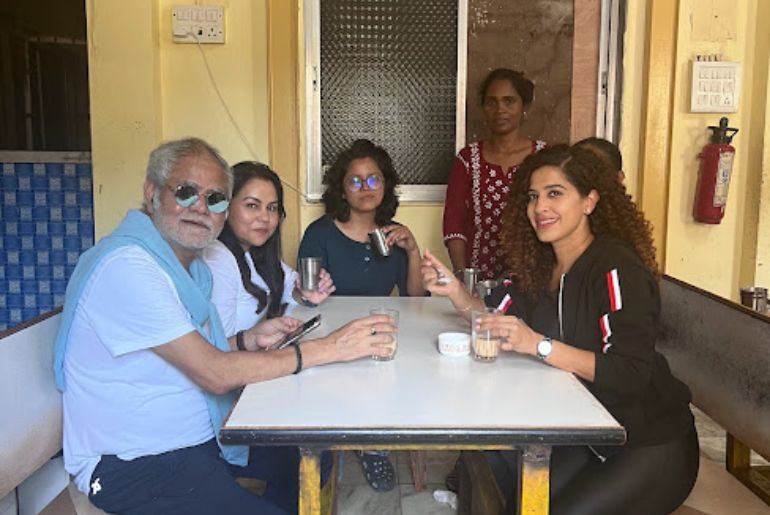 While growing up, many of us have heard that it is very beneficial to consume raw turmeric. Many people made it a mandate to intake some raw turmeric during the COVID-19 pandemic. While shopping in the vegetable market in this episode, Sanjay shared the advantages of consuming raw turmeric.
Here's the process shared with him to eat it. All you need to do is peel it properly and cut it into thin slices. In the end, add some lemon juice to these slices and keep it just like that. You can eat it while you are enjoying your meal.
Also read: Sanjay Mishra Visits His Favourite Dhaba In Mumbai's Lokhandwala With Kamiya Jani; Here's What Happened | Curly Tales
Here Are Some Benefits Of Consuming Raw Turmeric:
It is believed that raw turmeric helps in improving immunity.
It is also full of medicinal properties.
For great and glowing skin, turmeric does wonders.
It helps in improving digestion.
It is also said that turmeric works well for soothing joint pain.
Now we know the goodness of turmeric. So are you going to start consuming raw turmeric?
Also, do not forget to watch this entertaining Tere Gully Mein episode with the one and only Sanjay Mishra.
Cover Image Courtesy: Internal