What is a Freak Shake? An overindulgent mash-up of dessert and drink is called a Freak Shake. Tempted already? Pune city has become the land of ginormous freak shakes.  If you're willing to Oreo Walnut Brownie freak shake or even a Red Velvet freak shake, tune into these 5 best in Pune to get the best of milkshake and dessert –
1. The Greedy Man Pizzeria 
It might be a pizzeria, but the chef's signature dish is surely the Nutella 'Greedy' Shake. You can even try out their selection of Greedy Shakes that will make your mouth water in no time. Freshly prepared baked goods are used as toppings like cookies, brownies, chocolate pop-sickles, whipped cream, rainbow sprinkles, chocolate tarts, fudge bars, ice cream scoops, and kitkats. 
Location: Baner and Kalyani Nagar
Approx cost: ₹600 for two
2. Icekraft
Famous for its brand that started in Mumbai and now has 3 outlets in Pune city. It prepares the irresistible Charcoal ice-cream that everyone's been talking about along with grand freakshakes that will leave your sweet-tooth satisfied for at least a year.
Location: Viman Nagar, FC road and Bibvewadi
Approx cost: ₹300 for two
Also read: Do You Have The Guts To Try Black Ice Cream at IceKraft?
3. Raasta Cafe 
A potential monster as Zomato describes it, the Raasta Oreo Walnut Brownie freakshake is a chocolate lover's dream come true. It is a jar outlined with sweet jam and filled with frothy and creamy chocolate milkshake topped with oodles of whipped cream, choco-vanilla cookies, chunks of roasted walnut, chocolate syrup, and fresh strawberries.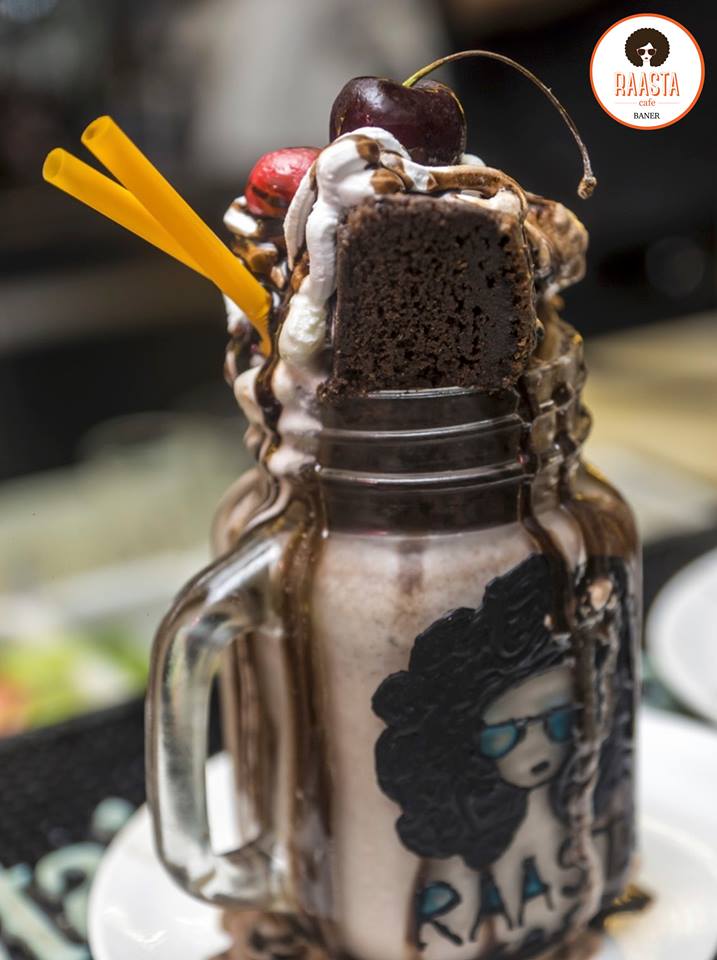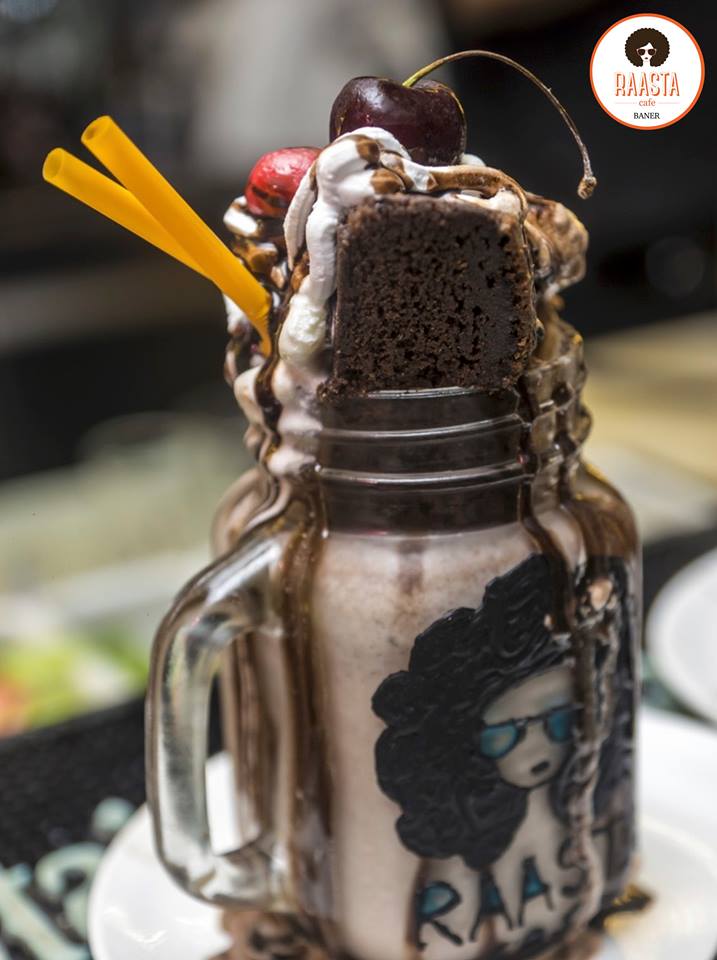 Location: Baner, NIBM and Rasta Peth
Approx cost: ₹1500 for two
4. 212 All Day Cafe & Bar
Loaded with seductive chocolate, this cafe and bar offers multiple choices on the menu to choose from. Apart from lip-smacking toppings like baked brownies, Snickers chocolate, chocolate cigars and molten white chocolate, the 'Liquid Snicker Monster' has ingredients that will make the strongest hearts faint. If you're a flavor person, try the Butterscotch and Banana Monster Milkshake too.
Also read: Get Your Funk On At Pune's Most Chilled Out Resto-Bar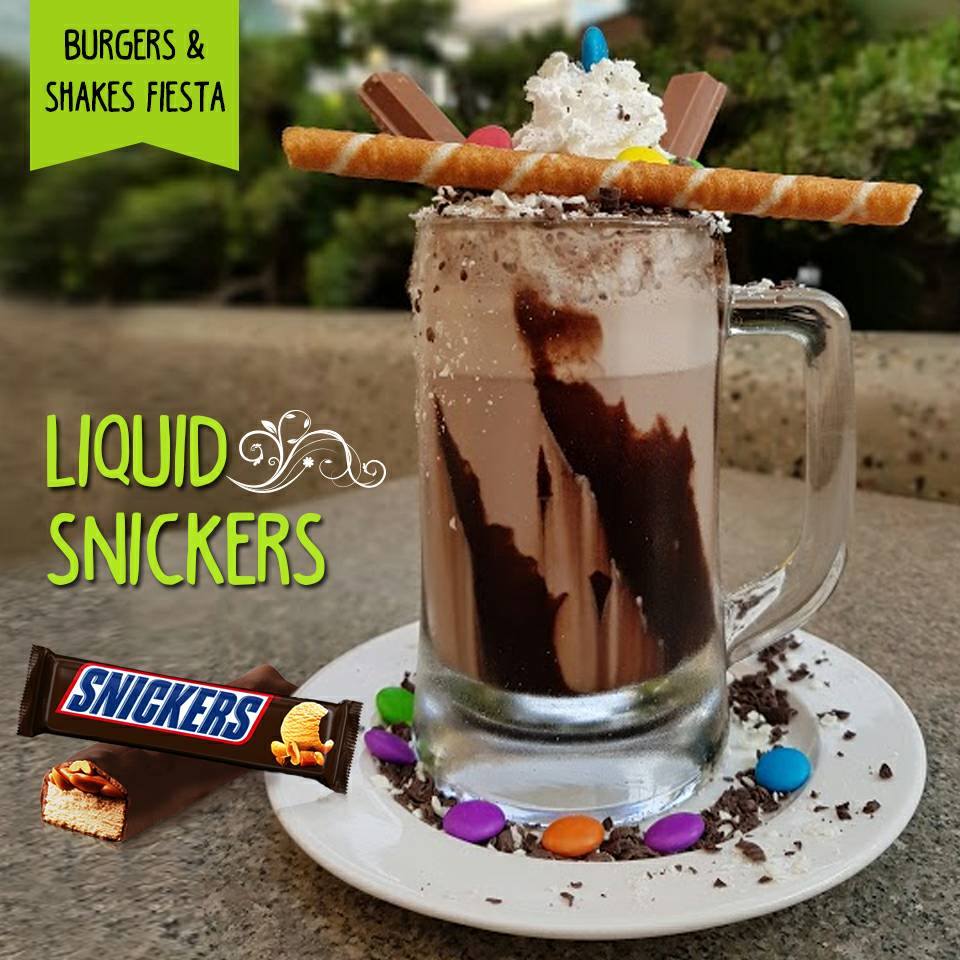 Location: Viman Nagar
Approx cost: ₹1,000 for two
5. Oh Freak! 
Being the ambassador of freak shakes in Pune, Oh Freak comes last but surely not the least. It has made a profound impact on the chocolate loving audience with its classic blend of Oreo and Nutella. Too pleasing to the eyes, the monster shakes they make a combo that you simply can't refuse. Be sure to try the Cookies & Cream freakshake.
Also read: Pune's Sweet Mess Offers Soft Serve On A Cloud & It Is Delicious
Location: FC Road
Approx cost: ₹350 for two
Now that we have shortlisted our favorite locations for the best freakshakes in Pune, which one are you going to try first?
LIKE Curly Tales on Facebook | Instagram | Twitter
You can subscribe to our newsletters