Sector 29 of Gurugram is the hottest place in the G-town that has a plethora of options to explore with family and friends. Here's a list of 5 places you must visit in Sector 29:
1. Leisure Valley
Take a leisurely stroll or a morning jog to get that dose of fresh air and a chance to unwind amidst lush greenery, high rising trees and dancing fountains. There's a designated track for joggers and a play area for kids to have fun.
Address: Leisure Valley rd, Leisure Valley Park, Sector 29, Gurugram
2. Kingdom Of Dreams
Spend a day full of entertainment at the Kingdom of Dreams, the nautanki mahal here hosts a couple of Bollywood musicals like Jumroo and Zangaroo. You can also indulge in Indian cuisine at the Culture Gully.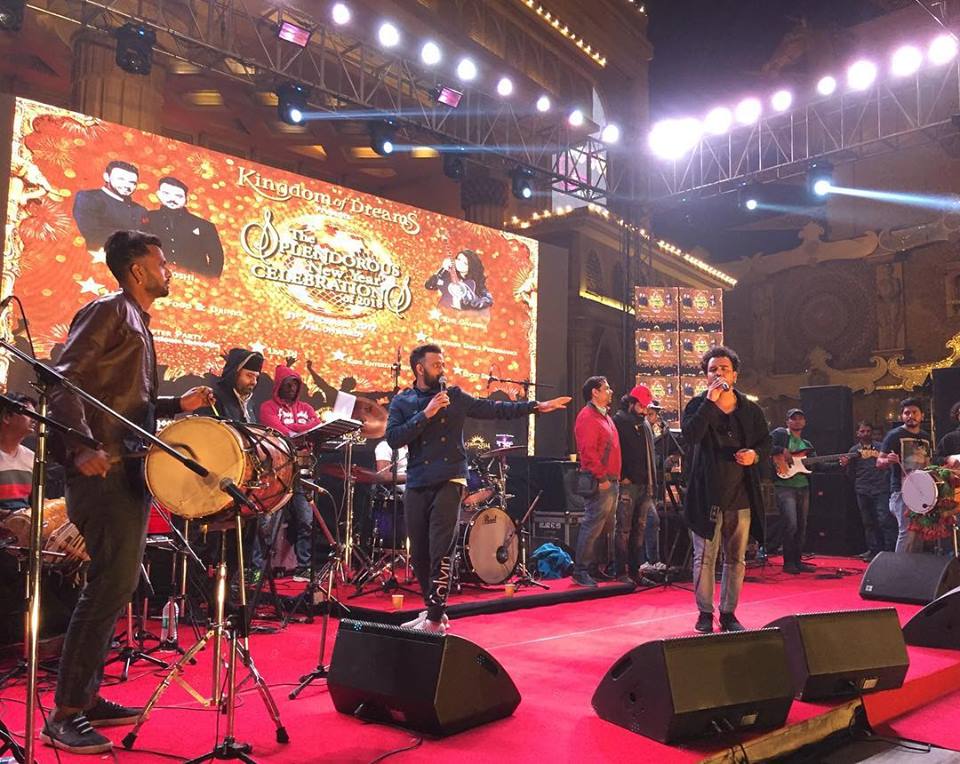 Address: Auditorium Complex Near IFFCO Metro Station, Sector 29, Gurugram, Haryana 122001
Book your tickets here
3. Roots, Cafe In The Park
While Gurugram is a city of urban landscapes, it too has its own benchmark for greenery and beautiful parks. This cafe lets you connect to your roots, literally! Hidden in Sector 29 of Gurugram it is situated inside the Rajiv Gandhi Renewable Energy Park and brings you a serene environment away from the urban chaos.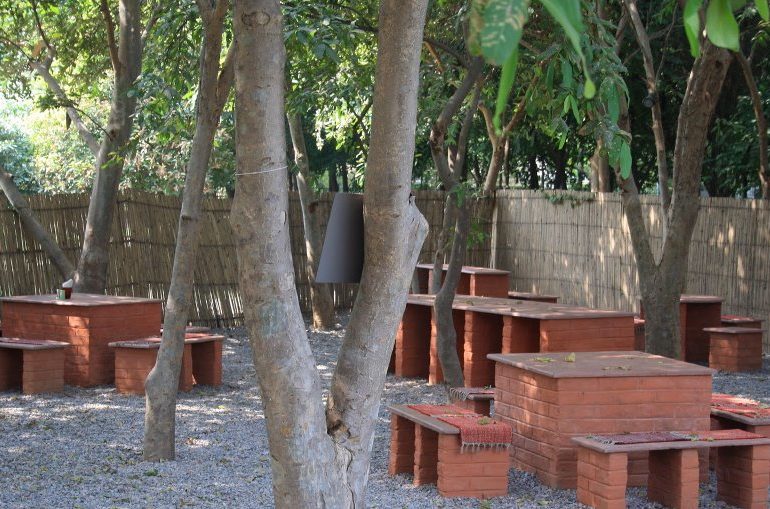 Address: Roots Cafe in the Park, Rajiv Gandhi Renewable Energy Park, Leisure Valley, Sector 29, Gurugram
Phone: 0124 2574616, +91 8800772611
Cost for two: ₹750 (Approx.)
4. Food Truck Market
This Food Truck Market is the next hot destination in Gurugram and we're all drooling with its plethora of food options. Located in Leisure Valley's parking lot, they're lined up parallel to each other with some grooving music to set the mood. Treat your taste buds to some delicious flavours and go on a food truck hopping adventure. Apart from being in a food haven, you can also take part in activities like Balloon Shooting (₹100) or take up a camel ride, perfect for your little ones to end the day with.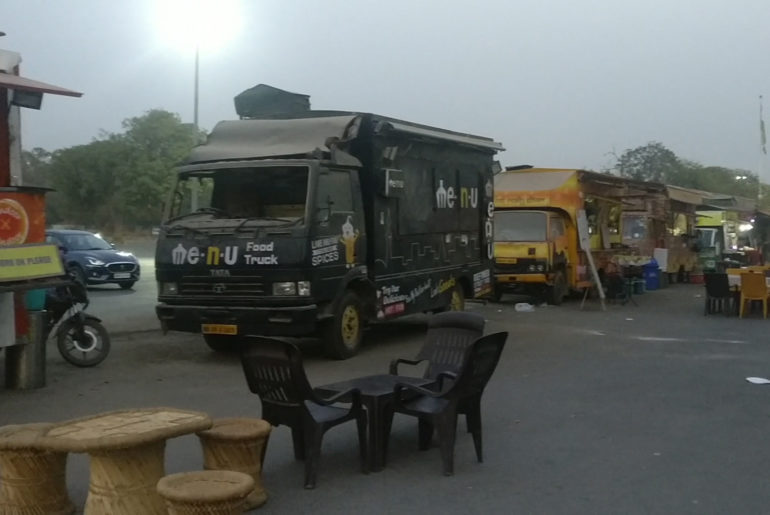 Address: Leisure Valley Parking, Sector 29, Gurugram
5. Brew Buddy
From an edible helium balloon that changes your voice to a 24-carat pure gold coated burger to a fireball pizza – get ready for the quirkiest culinary experience at Brew Buddy in Sector 29.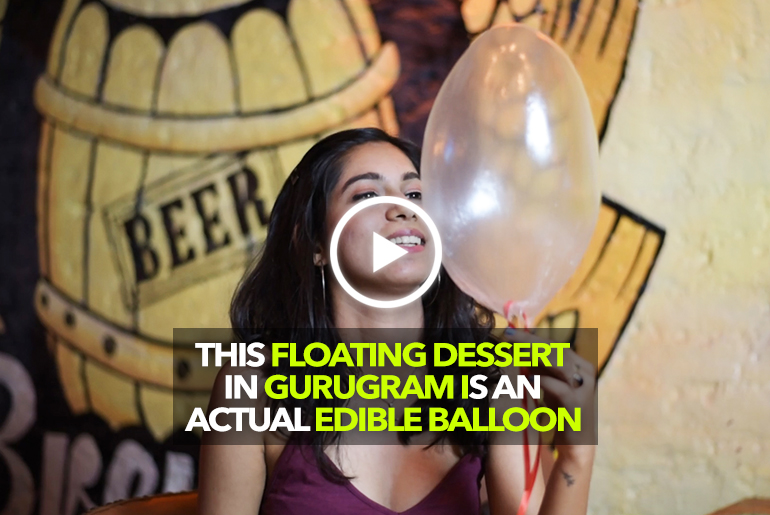 Address: HUDA Market, Sector 29, Gurgaon
Phone: 011 33105770
Cost for two: ₹1,500
6. Molecule Air Bar
A microbrewery located in Sector 29 of Gurgaon, it is a massive hit for its intriguing culinary dishes and drinks that are a feast for your eyes and tummy as well. From its ambience to its food choices, everything about this restaurant is quirky and classy. Try some of their quirky combinations like the Panni which comes placed inside a bucket with popcorn served at the side. They even have unique presentations that go by their names such as Dimaag Ki Batti, a mocktail served in a light bulb and their Virgin Mary is served in a cycle!
Address:  SCO- 53, 4th Floor, Sector 29, Gurugram, Haryana 122018
Phone: 088266 77705
Cost for two: ₹1500