Under 140 Characters  
Indians love their chaat including this unique dish prepared by the iconic Agarwal Fast Food in Mumbai.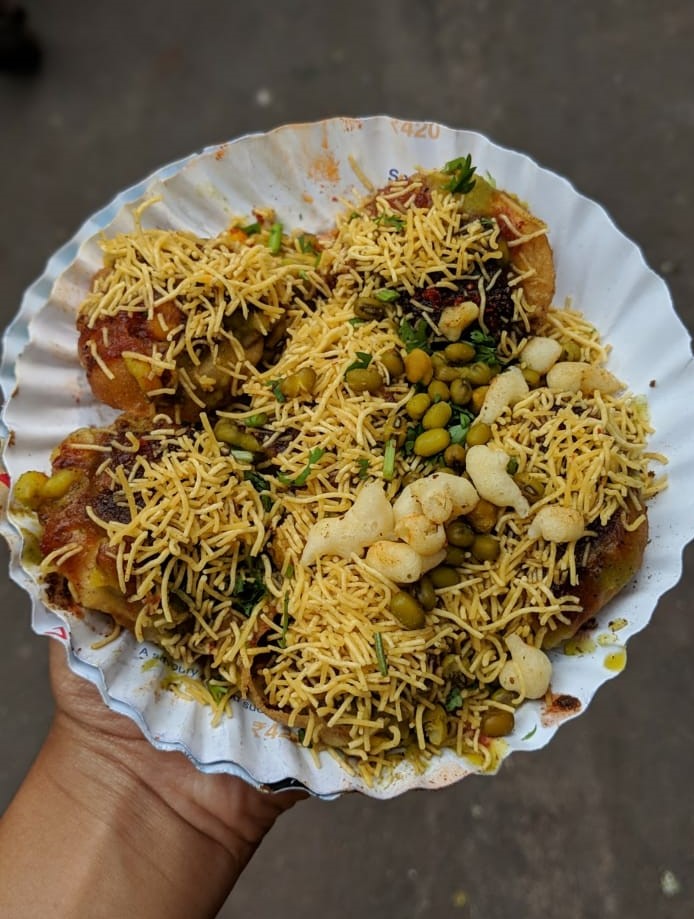 What Is It?  
Located in Kalbadevi, Zaveri Bazaar, it is easy to spot the famous street food joint always thronging with customers.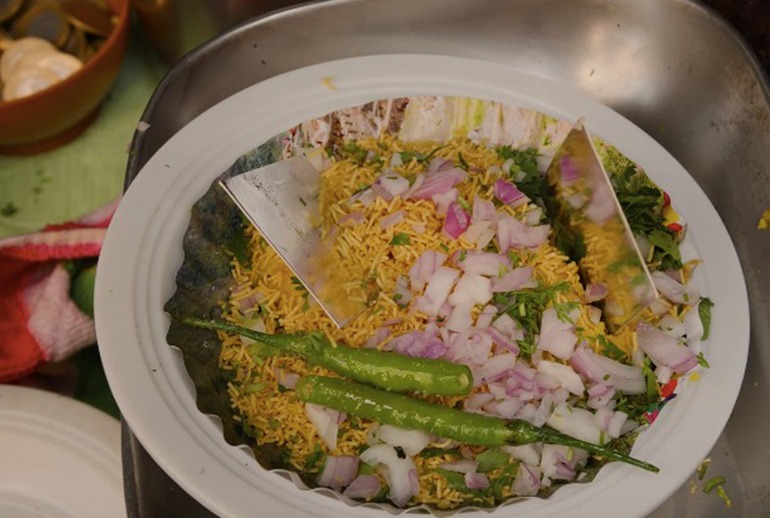 The speciality here is an innovative dish cooked up by Bipin Patel, the Sev Khamani! It is made from our favourite Khaman Dhokla by crushing and frying them in spices, adding crunchy Sev for garnish.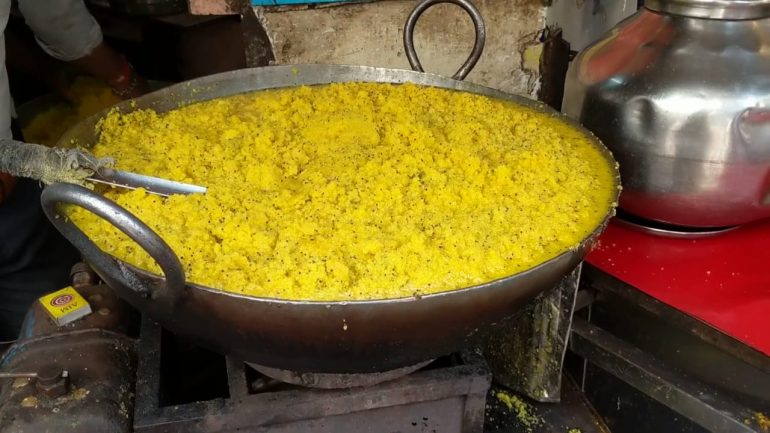 What's More?  
The wildly popular dish sells for only Rs 30! And they have Jain versions of all their snacks.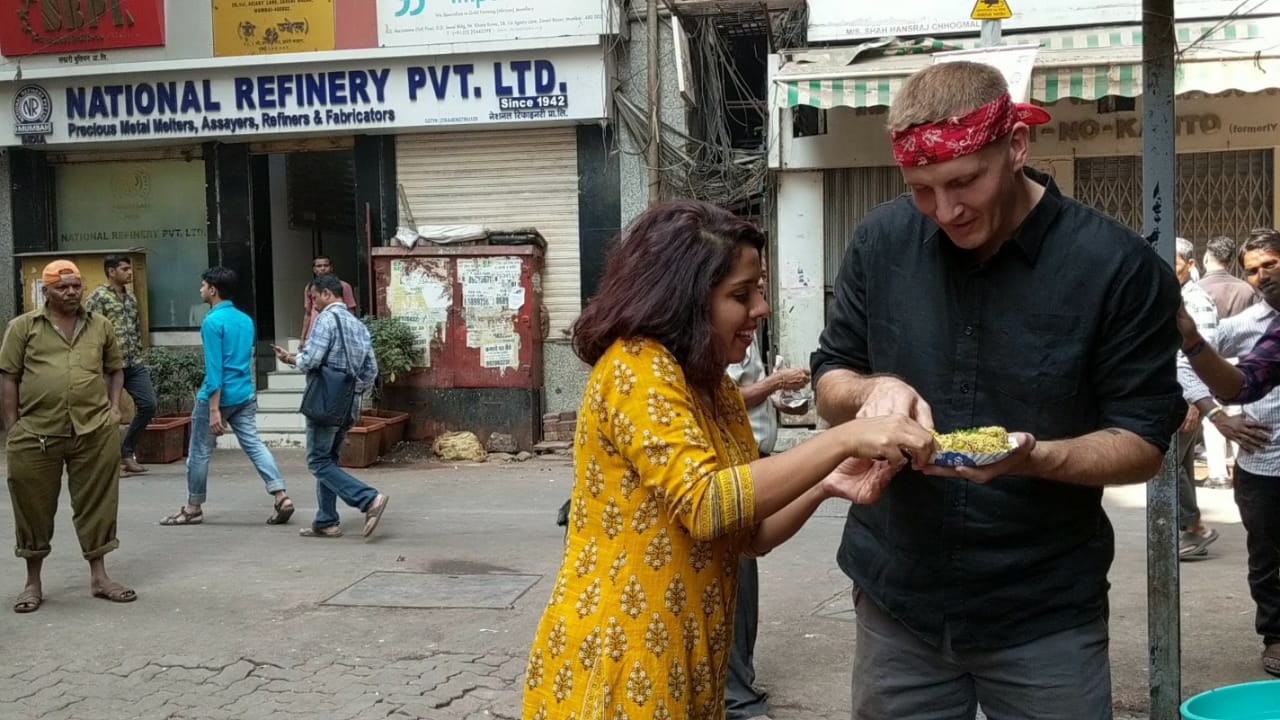 Do try the Aloo Pyaaz Kachori and countless other items on the menu including Dahi and Sev Puri.
Deets:
Address: Agarwal Fast Food, Shop No 6 A/B, Usman Manzil, 1/3, Zaveri Bazar, Agiryari Lane, Usman Manzil, Chippi Chawl, Zaveri bazar, Mumbai – 400003
Price: Rs 30
Contact: 097737 36063