The UAE is putting several restrictions in place to curb the spread of the covid-19 virus. After announcing several rules in Dubai, Abu Dhabi, Ajman and Sharjah, the authorities have now announced more restrictions in Sharjah. As per the latest updates, all public and private schools will adhere to 100 per cent distance learning from February 14 to February 28.
Also read: Sharjah Announces Work From Home For Government Employees Amid Rise In Covid Cases
Sharjah Schools Are Well Equipped For Virtual Classes
The news was announced by Sharjah Private Education Authority (SPEA) on Thursday. The e-learning update will apply to all students in the emirate, including those in nursery schools. The decision is in place, keeping the covid-19 situation in mind. SPEA director Ali Al Hosani in an interview with Khaleej times said- he is confident that the shift to 100 per cent distance learning will be smooth, considering that all Sharjah schools are well equipped for virtual classes.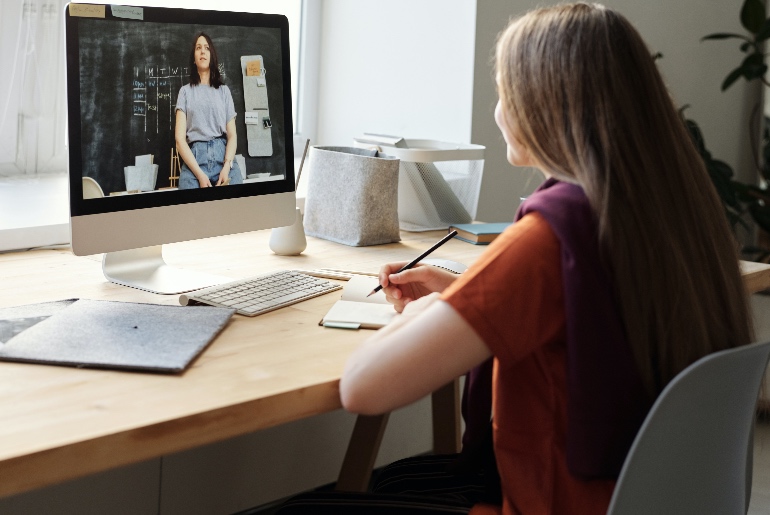 Also read: Indian Nationals Banned To Enter Kuwait, Saudi Arabia Via UAE
Al Hosani also said that the health of students, teachers and administrative staff will be monitored regularly. The attendance of teaching and administrative staff on the campus would be left to the discretion of schools' management teams. However, every school in the emirate has to follow all the protocols, including PCR tests every two weeks.
Ajman Has Also Moved To Full-time Distance Learning
Furthermore, he added,
"We also emphasise the need to fill out daily reports on the TAMAM platform (the daily educational operations report and the positive case report) during that period and beyond. (Based on Circular No. 60 of 2020 for schools + Circular No. 96 of 2020 for nurseries)."
Also read: Dubai Police Busts Desert Party Fines AED 50,000 To The Host For Flouting Covid Rules
When it comes to distance learning, besides Sharjah, Ajman has also moved to full-time distance learning. All these regulations are in place to ensure the safety of children amid the pandemic.