Under 140 Characters
Marhabaan! Marhabaan! Feel like an Arab Knight while having Sheesha over looking the city of Mumbai at Sheesha Sky Lounge in Lower Parel.
What Is It?
Well, imagine yourself at a rooftop lounge in the prime area of Raghuvanshi Mills in Lower Parel having some smooth sheesha. Head to Sheesha Sky Lounge in Lower Parel for that. Not much places in Mumbai offer such a scenic view along with Sheesha and delectable Mughlai cuisine.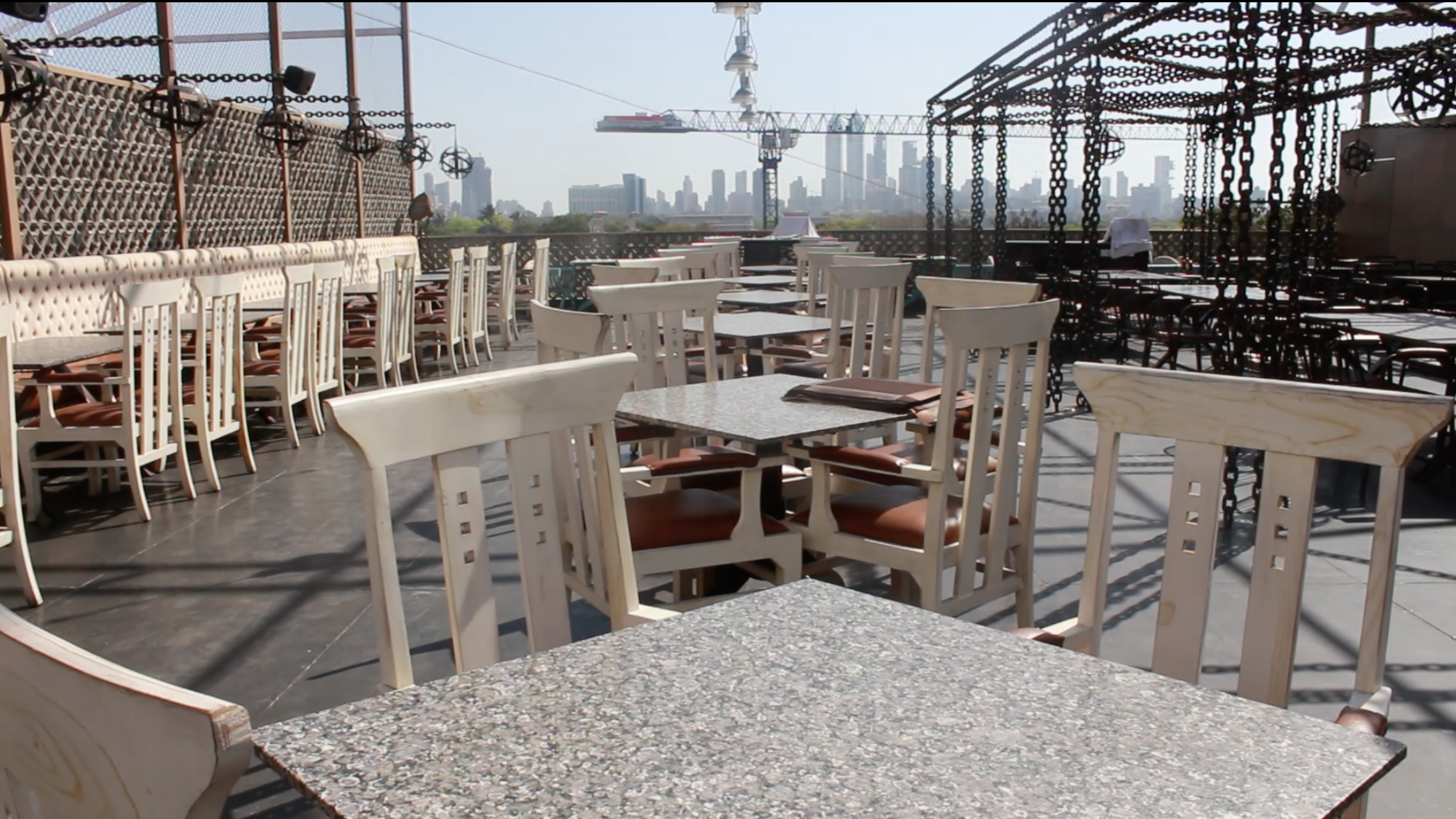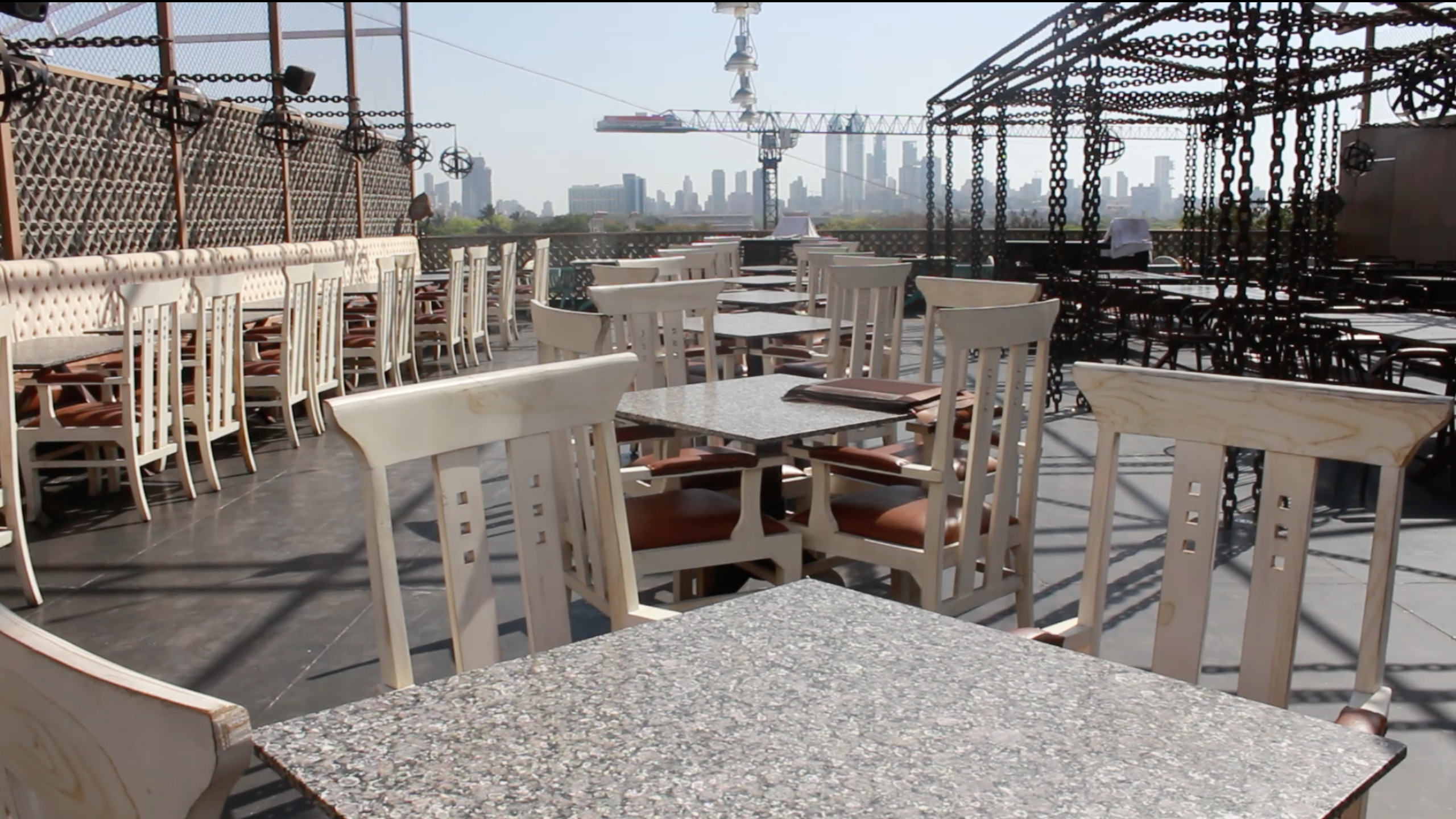 The menu includes a range of cuisines and amazing mocktails, Shorbas and melt-in-mouth kebabs. They offer a variety of dishes from North Indian, Asian and Mughlai. Mughlai being their speciality as they say. Wonderfully implemented an open to sky concept of dining.
If you're worried about the scorching heat and humidity of Mumbai, well you'd like to know they have an indoor seating of about 80. You can hang out there even during the day.
The decor and ambience is wonderfully rustic with an old sorta charm attached to it.
I Heart
I did quite fall in love with their mocktails, my personal favourite being Tamarind Orange. Oh that delight and flavour of amchur.
Their Murgh Platter was no less though. Quite filling for a team of three chilling during the day or night.
Did I mention that even though it's Mughlai food, they present it quite well to you. Everyone is smiling and happy to help here.
What Else?
Hukkah or Sheesha, Need I say more? They have a variety of flavours of Sheesha. Puff! Puff! If you're lucky enough you will end up spotting their bartender doing some juggling tricks and yes, it's a delight to watch that grace.
Verdict
Okay, the food wasn't any different from other Mughlai-North Indian places I've tried. Mind you, that could be because I eat out way too often lately. Though, I am somehow in love with the entire open to sky concept. Tamarind Orange was actually a wonderful mocktail and I say it's a must try. The lovely flavour of amchur at the end just makes your heart a bit too lighter than it already was in the fresh air at the terrace. Oh! Best part is that the light music in air allows you to talk with your little group of people for the night!
Deets!
When: Monday to Sunday
Time: 11:30 am to 1:30 am
Where: P2 Building, 4th Floor, Roof Top Terrace Raghuvanshi Estate, S.B Marg, Lower Parel, Mumbai
How Much: ₹1500 for 2
Reservations: 022 33956200
Head out to Sheesha and let us know in the comments section if you like it as well.
Much Love and Lights.
Watch out for our #InAMinute of the place.
LIKE Curly Tales on Facebook | Instagram | Twitter
You can subscribe to our newsletters.