Under 140 Characters
Sikkim gets a stunning airport called the Pakyong airport that has stunning views and is built on a lush green cliff at a height of about 4,500 ft above the sea.
What Is It?
Pakyong Aiport is Sikkim's new airport that has stunning views and we can't keep calm but to take a trip down to the state to witness it on our own. This is Sikkim's first airport which is built on a lush green cliff at a height of about 4,500 ft and can hold only 50 passengers flying at a time who will arrive in the small ATR aircraft.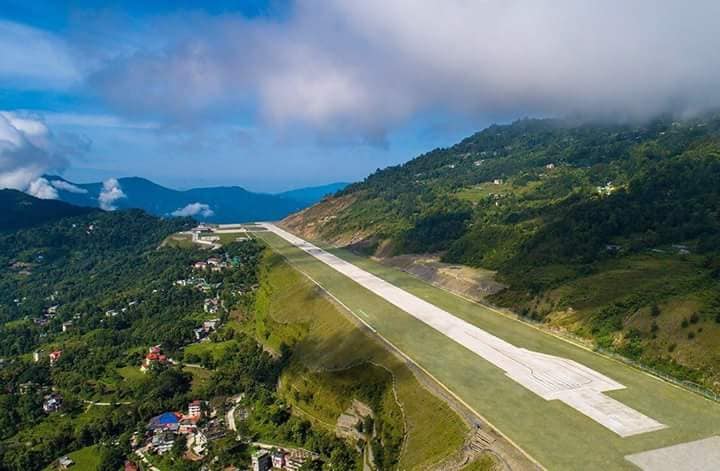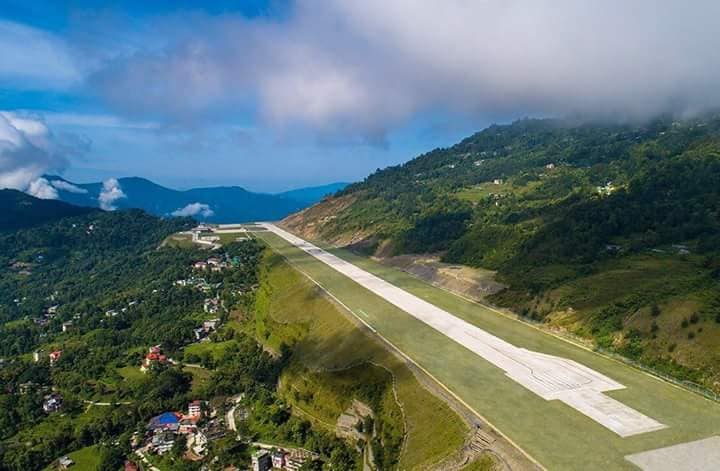 What's In It?
The airport is built at a height that allows you to witness splendid views of the lush green mountains and cliffs of the Himalayan state. The views on the way are absolutely stunning that will give you some jaw-dropping moments. The airport was inaugurated by the Prime Minister, Narendra Modi and the flights will be operational from October 4 onwards.
The airport has a 1.75 km long runway which can allow a small ATR Aircraft and has a sheer drop on one side, making your landings a thrill-seeking moment. The airport's terminal can handle 50 arrivals and as many departures simultaneously.
Gangtok is about 45 minutes away from the airport, so start planning your trip to this part of India soon!
Deets
The airport will see SpiceJet airline operators on Bombardier Q400 turboprop jet till October 15 with flights leaving from Pakyong at 11.15am and reaching Calcutta at 12.45pm.
International flights from the airport will be flying from January onwards, we'll keep you updated on the deets.
LIKE Curly Tales on Facebook | Instagram| Twitter
You can subscribe to our newsletters