Maharashtrian cuisine is very diverse. The nature of Maharashtrian dishes is generally mild spicy to spicy. The cuisine is a blend of flavorful masala and local cooking styles. Every region in the state has their version of a dish. The taste comes from the masala like goda masala, malvani masala and kala masala. Every person has a different taste. Some love sweet food while some love spicy food. Below is a list of the spiciest Maharashtrian dishes that spicy lovers must try.
1. Saoji Mutton
Saoji Mutton is a spicy and strongly flavoured mutton curry. It is a very famous mutton curry from Nagpur, Maharashtra. The dish is prepared using the special Saoji masala which is a blend of spicy ingredients and garam masala. The dish gets its name from the Saoji Clan, who were known to consume spicy food.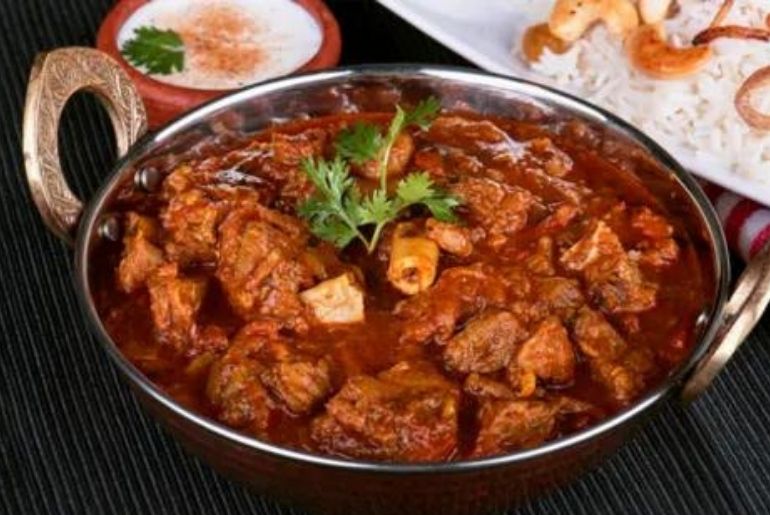 2. Kolhapuri Misal
Misal pav is famous Maharashtrian street food. Kolhapuri misal is known for its spicy taste. The usal is a dry preparation of sprouts which is then topped with tari (thin spicy gravy) and is served with Pav. the dish is then topped with farsan, onions, coriander and lemon juice. Kolhapuri misal is very spicy with a tinge of tanginess.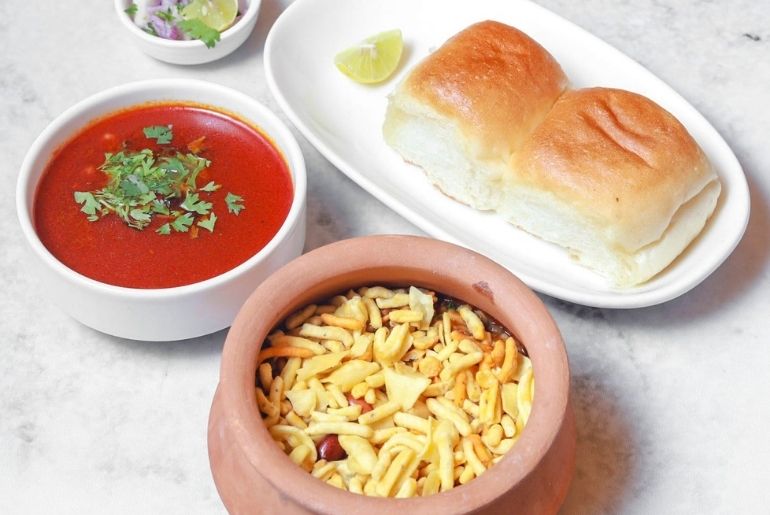 3. Varhadi Chicken
With its origin in Vidarbha, Maharashtra, Varhadi chicken is a spicy preparation. This dish is prepared in earthen pots which simply enhance the taste of the gravy and chicken.This dish is a delightful experience when served with hot rice bhakri (bread).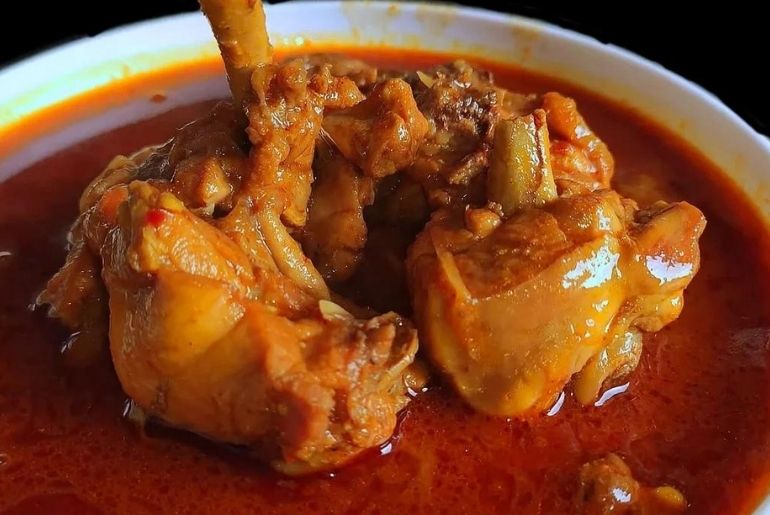 4. Kharda/ Hirvya mirchicha thecha
Kharda is known as one of the spiciest dishes in Maharashtrian cuisine. Being the spiciest, it is also the most simple and common preparation in a Marathi household. It is a side dish prepared by roasting green chillies and garlic cloves in a little oil. They are then crushed with salt, coriander, peanut and cumin seeds. This dish is best relished with Jwarichi Bhakri or jowar flatbread.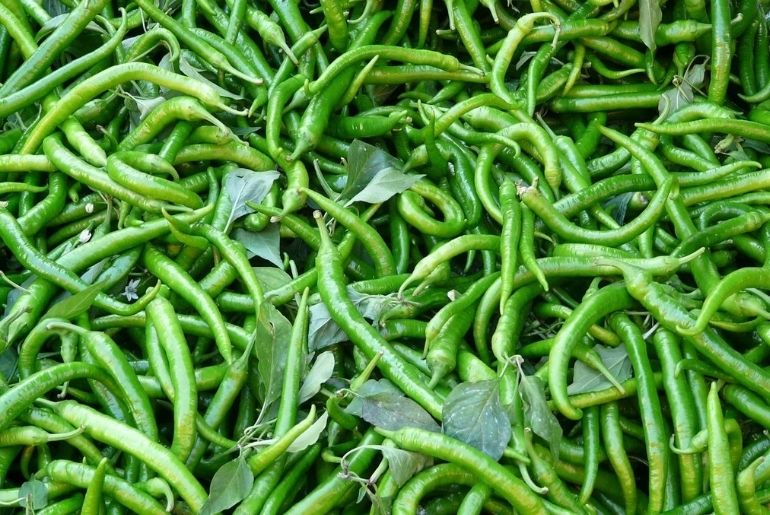 5. Kolhapuri Tambda rassa
It is the authentic and spiciest non-vegetarian dish from Kolhapur. It is a mutton curry prepared using some of the most aromatic spices and mutton stock. The curry tastes better the longer you cook it. The authentic kolhapuri masala makes it zhanzanit (spicy).