You will be lying if you tell us that you were never fascinated by 'Punjab ki Khet' they show in DDLJ. If you have always wondered what it would be living on a farm, now you can make your whims and fancies come true. If you want to break from the constant hustle and bustle of technology, unplug at this farm resort in Punjab. The cottages are centred on an adorable, private farm with, yes, tractors!
Also read: 5 Restaurants In Dubai To Make Every Punjabi Food Lover Go Balle Balle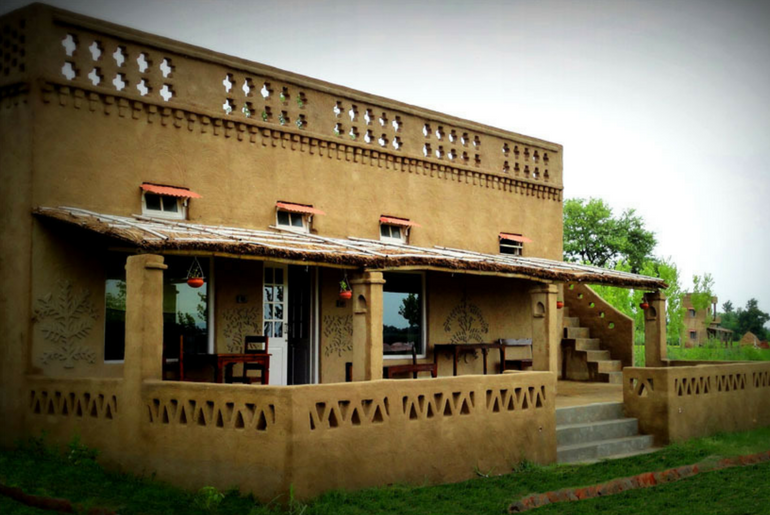 A Plush Farm Resort
Punjabiyat, is a working farm in Saidowal-Gunopur village, near Amritsar. Situated right at the centre of the fields of rural Punjab, Punjabiyat promises experiences such as harvesting crops, milking cows and riding tractors. But with all those rural experiences, Punjabiyat is a plush farm resort that brings you farm life along with the luxury you desire. Here, you can stay in standalone cottages and spacious lounges perched on their colossal farm.
360 Degrees Views Of Paddy & Sugar Cane Fields
Imagine waking up to the scent of the country, and feeling rejuvenated every second of your stay. The hurricane lamps line the pathway that leads you to the quaint and charming cottages. The walls are coated with clay and look just like the homes the ancestral villages in Punjab. Nestle into an armchair and stared at a sky spilling over with stars. During the fay, enjoy the views of 360 degrees of paddy and sugar cane fields, broken only by narrow, grassy paths. Mizoram & Punjab Rank As The Happiest States In All Of India.
Soul-Satisfying Food
While room service is available in Punjabiyat, do not miss out breakfast on the Verandah in the Punjabiyat dining area. With no menu as such, the courses just kept on coming from fresh local dahi to confiture. And just when you thought you had eaten enough for a full day of activity, you will realise those were just the starters. Restaurants In Punjab To Now Operate With 50% Capacity.
This resort promises to make your stay a Punjabi-fied and happy one!