Under 140 Characters
If taking a dip in a pool in winters is an act of audacity, how would you describe swimming in one in the middle of snow clad mountains at -5 degrees?
What Is It?
It might appear like insanity but not really because it is the phenomenal Iceland in question, where a surreal way to spend a cold winter's day is to duck into its geothermal pools. Iceland is a magical land of ice and fire. The bounty of geothermal energy with glaciers dotted all over this volcanic island enriches the country with numerous hot spring pools. While some of the small pools have free access, the big ones are commercialized for the tourists.  These are vast, picturesque, well-connected and well-maintained with amenities like sauna, spa, bar, and restaurants.
Also read: 13 Facts You Didn't Know About Iceland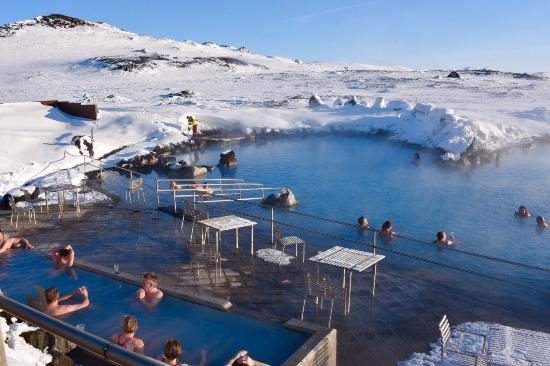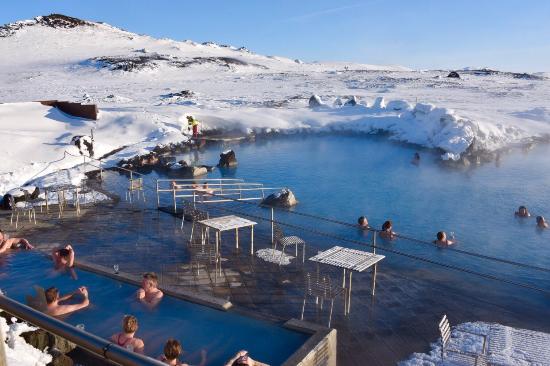 Which Commercialized Geo Thermal Pool To Opt For?
The most popular geothermal pools in Iceland are the Blue Lagoon and Myvatn Nature Baths. The Blue Lagoon is close to the airport at Keflavik as well as the capital Reykjavik, hence more popular, crowded, expensive, commercial and touristy. One has to book this tour well in advance. Last minute plans generally don't work at the Lagoon.
Myvatn Nature Baths are in the North of Iceland, around 7-10 hour drive from the airport depending on the weather conditions. These feel more personal, less crowded and touristy, and are half the price of the Blue Lagoon.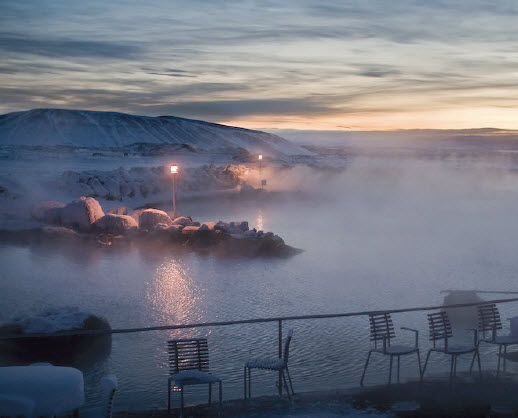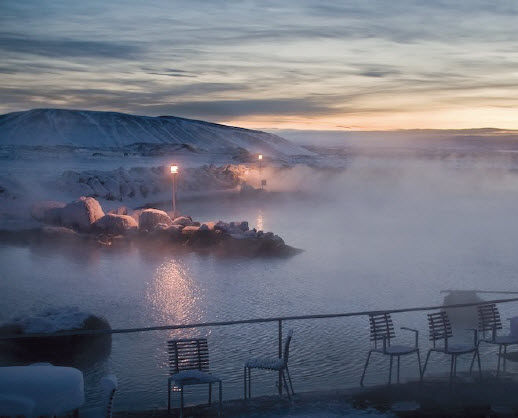 Our Pick?
If you plan to drive around the scenic Iceland's ring road, then Nature Baths is a good option. The blue water at Baths has aplenty minerals, which do wonders for one's skin and also helps with respiratory issues.
A dip in this warm pool, with spectacular immaculate snow peaks in sight, not only unkinks every muscle of the body but also makes one forget every worry of the world. If you have ever desired to escape into a fantasy world, then this is the right place for you. On the edge of the picturesque Myvatna Lake, a volcanic region of lava fields and craters, these baths are a perfect escapade.  The famous Hverfjall Crater is just 5 minute drive from here. 
Also read: Live Inside The Buubble & A 5 Million Star Hotel In Iceland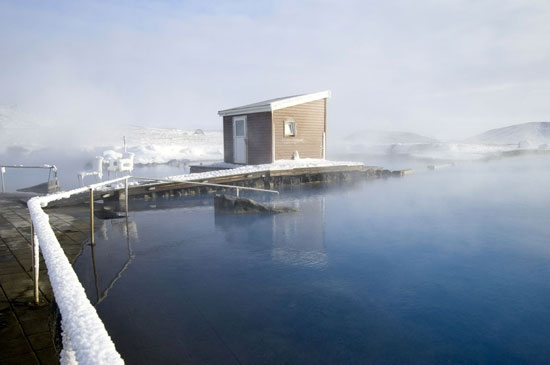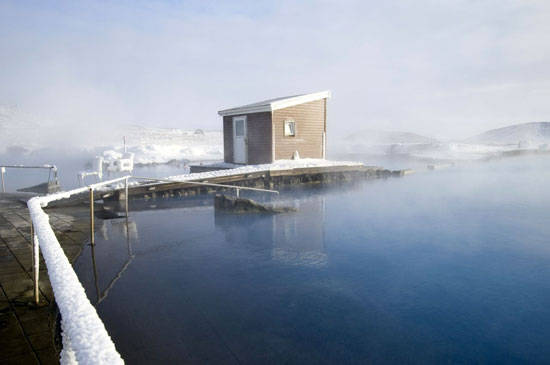 Deets
An adult single ticket is close to ₹2500 and can go up to ₹3000 depending on the season. It's cheaper in the winters and goes up in summers. Entry of children accompanied by parents up to the age of 12 is free. It's advisable to carry your own towel, swim suit and bathrobe, otherwise you can rent the same.
LIKE Curly Tales on Facebook | Instagram| Twitter
You can subscribe to our newsletters