Under 140 Characters
Fort's newest fine dine restaurant and tea salon –  Tasse de Thé has come up with the Hazelnut Mousse with Caramelized Popcorn and its absolutely drool-worthy!
What Is It?
If mousse and caramel popcorn is your thing, you're at the right spot! Tasse de Thé in Fort is serving the yummy Hazelnut Mousse with Caramelized Popcorn (₹427+) for all the sweet tooths out there. Crispy hazelnut feuilletine at the base which is layered with hazelnut mousse, surrounded by spicy chocolate sauce and candied popcorn in the middle. Candied popcorn is caramel popcorn which is tossed with cayenne pepper powder. Pair this up with a Tie Guan Yin Oolong Tea Spring – Argent, and you've got it all.
Also read: Tasse de Thé Is The Newest Tea Cafe In Fort And It Serves 300 Types Of Teas 
About Tasse de Thé
Move away from the hustle bustle of city life and head to the elegant and classy French cafe Tasse de Thé (TDT). Spread across 3200 sq ft and serving over 300 different types of tea, Tasse de The will surely awaken the tea-fanatic inside you. Known as the 'cafestaurant', it serves perfectly blended teas along with dishes from the world cuisine. This young & vibrant cafe is the newest hangout joint for every tea lover. This French-style high-ceiling tea cafe offers healthy as well as indulgent dishes.
Also read: Tea Lovers Behold! Masala Library In Mumbai Serves Chai Ice Cream
What Else?
The cafe comes equipped with an Open Bar & a Retail Bar. The open tea bar is a ​beautiful themed balcony, warm linen hue with antique mirrors and pictures where you can enjoy fresh brews all day. Whereas the Retail Tea Bar is a section within TDT that has over 100 varieties of tea on display. You can make your purchases from here and the tea experts will help you select flavours as per your mood and preferences.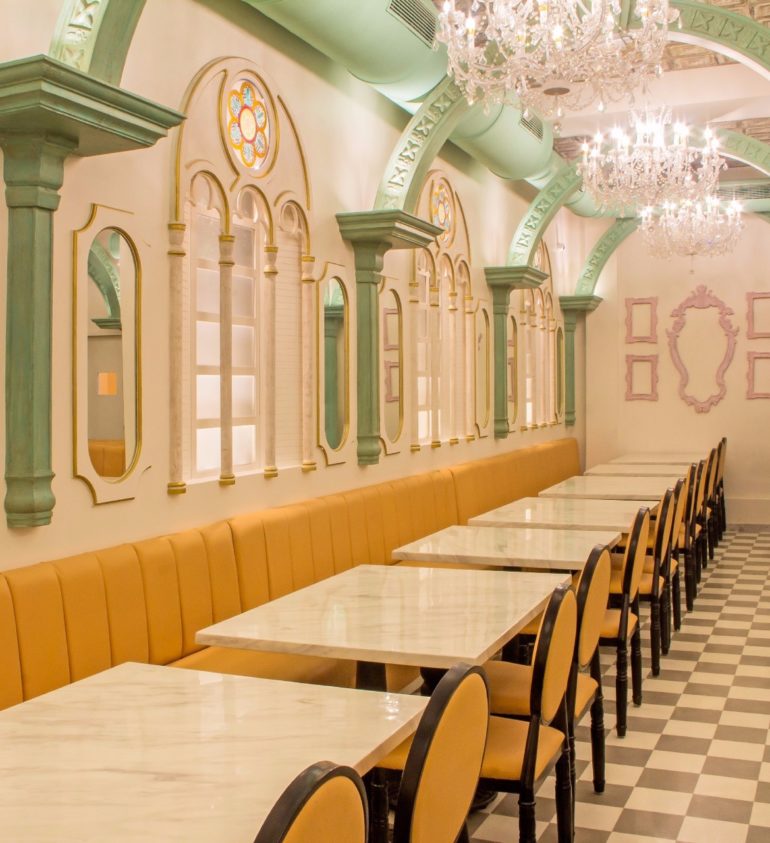 Deets
Address: Tasse de Thé, Ground floor, Islam Building, Veer Nariman Street, Fort, Mumbai 400001, Mumbai, Maharashtra 400051
Phone: 022 6237 3727
Approx cost: ₹1600 for two people
LIKE Curly Tales on Facebook | Instagram| Twitter
You can also subscribe to our newsletters