Under 140 Characters
Serving 5 craft beers with two organic ones, our favourite dining restaurant in Powai – The Finch, has launched its brand new microbrewery on 26th September, and you can't miss it!
What Is It?
If you're looking for a place with a world cuisine and live music destination, your search ends here! The Finch in Powai used to be a popular dining restaurant in the area, but now it's much more than that! They serve 5 craft beers namely – Wizard of Wit – Belgian Wit, Bombay Duck – Indian Pale Ale, Barbara Weissand – Hefeweizen, Cloud Black – Oat Meal Stout and Pip 'N' Peel – Apple Cider. Two of these beers are completely organic beers entering in the field of eco-friendly foods.
The microbrewery set-up is within the restaurant premises, and if you're seated in their private dining area, you can even watch the magic happen! The entire fermenting, filtering and mixing process is done in-house and it is connected to the taps in the bar section of the restaurant.
The Finch is known for its live music sessions each day of the week with popular Indian and foreign bands performing for your entertainment. With popular bands, lip-smacking treats and now a brewery, The Finch surely makes the mark for one of the best spots in the city! 
Also read: Love Maggi? Head To Hungry Head In Powai & Ghatkopar For An All Maggi Menu
#ContestAlert
More About The Beers?
If you want to know more about their beers, keep reading.
1. Wizard of Wit – Belgian Wit
Witbier, this masterful yeasty and enlivening quencher, was thankfully rebirthed from extinction by a milkman. Experience the incarnation of a pleasant malty-sweet grain flavour that is entwined with citrusy orange peels, making it refreshingly crisp.
2. Bombay Duck – Indian Pale Ale
A passage to India from London by ship of a specially brewed batch, loaded with freshly picked hops saw the birth of the Indian Pale Ale. Experience our refreshing hoppy taste of the Bombay Dock that typifies this perfect malt and hops balance.
3. Barbara Weissand – Hefeweizen
Traditionally loved by the royals of Bavaria, appreciate our cherished flavour on offer, first by the harmonised smell of fruit and spice in the form of banana and clove, followed by a fluffy mouth feel and a dry finish.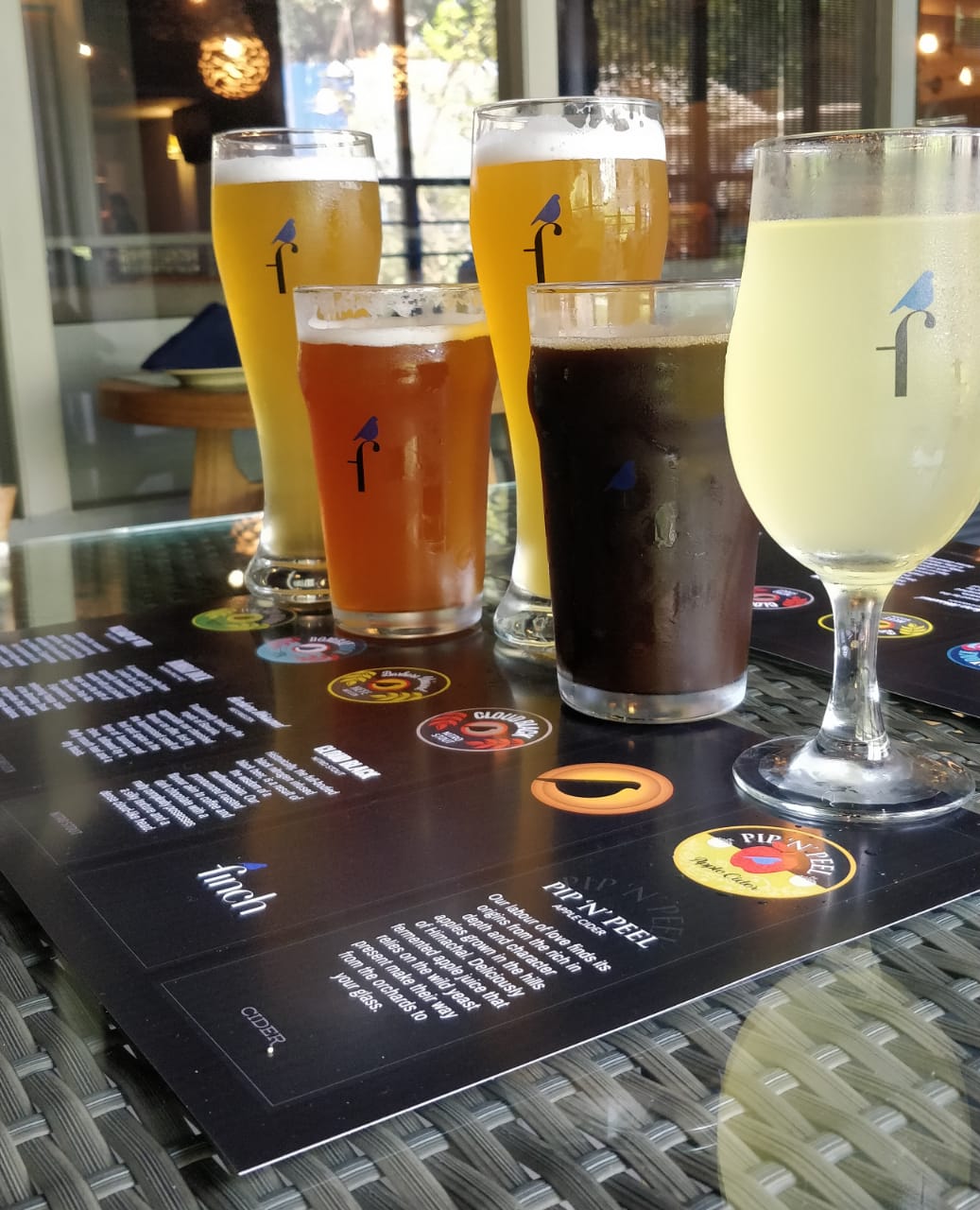 4. Cloud Black – Oat Meal Stout
Evolved from the attempts to capitalize on the success of London porters, this brew is a fuller bodied brown black beer with a pronounced roasted flavour that accompanies notes of coffee and dark chocolate, adding to its complexity.
5. Pip 'N' Peel – Apple Cider
The labour of love finds its origins from the rich in depth and character apples from in the hills of Kashmir. Deliciously fermented apple juice that relies on the wild yeast present, makes its way from the orchards to your glass.
Deets
Address: The Finch, Shah Industrial Estate, Opposite to Huntsman Building, Next to John Baker Bus Stop, Saki Vihar Road, Andheri East, Mumbai, Maharashtra 400072
Phone: 080559 92993
What: Microbrewery launch on 26th September
Click here for more info
LIKE Curly Tales on Facebook | Instagram| Twitter
You can subscribe to our newsletters