Chandigarh is widely known as 'City Beautiful' and is also the capital of Punjab and Haryana. It was the dream city of Pandit Jawaharlal Nehru and was built by a French architect. The impressive architecture, tranquil lakes and lovely gardens are the reason why tourists flock down to this place. If you want to get away from the hustle and bustle the place also has some beautiful hill stations around. 
1. Morni Hills
Morni Hills is a beautiful hill station in Haryana and probably the only one. This hill station is just an hour away from Chandigarh. The place is famous for its diverse flora and fauna along with two lakes with pine trees and quaint mountains. It is the best and an amazing getaway place from Chandigarh. 
2. Parwanoo
This hill station gives you panoramic views of the stunning Himalayas. It is also the nearest one from Chandigarh which makes it the perfect one for a weekend getaway. The place is blessed with lush greenery all around and sunsets are a must watch here. You can go for cable rides, relish local dishes and explore Gurkha fort's history.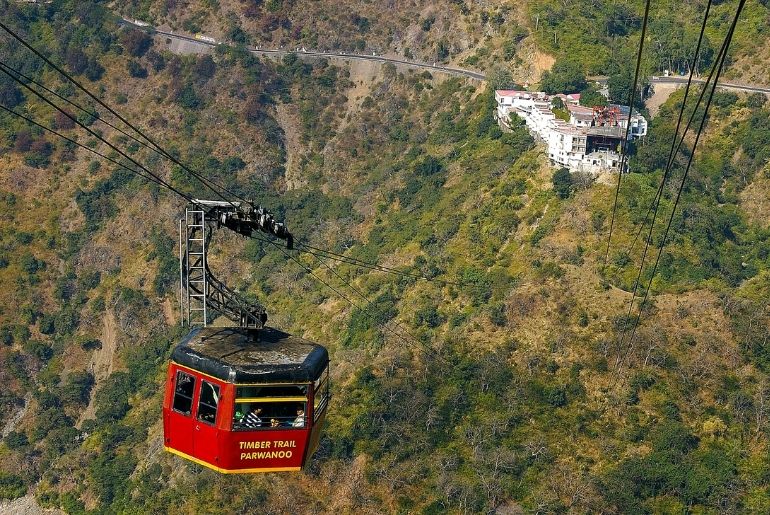 3. Nalagarh
Nalagarh is known as the gateway to Himachal Pradesh and is popular for serenity. The place is blessed with serene views of the Shivalik hills and lush greenery. The place has also witnessed the praise by Mughals and Britishers making it a must-visit. Nalagarh Fort is a known attraction which is now converted into a hotel. 
Also Read: 5 Cheapest International Destinations You Can Fly To From India Right Now!
4. Kasauli
Kasauli was colonized by the British, and therefore you see colonial architecture. Foodies can find delicious Maggie and other quick meals at One Beautiful Mall Road. It is a hiking paradise. Cable car rides and advantage points are a few interesting reasons to visit Kasauli on a short weekend trip around Chandigarh.
5. Barog
On the hilltop of Barog, you can view clouds covering the hills and lakes below. Trekking and forest walks are popular activities. The place is set amid the Himalayan ranges and is the perfect destination away from the city. There are several centuries-old monasteries, camping sites, and temples in the area, as well as a balmy climate 
Also Read:  5 Cheapest Indian Destinations To Travel In June Under ₹10,000