There's a reason why Kolkata is known as the 'City of Joy'. And it's not just because of the incredible community that resides there. Not only is the city one of the most affordable ones in the country, but it is also a traveller's delight. With a plethora of things to do, you will never have an idle moment in the bustling city. And undoubtedly, one of the best times to visit is when the entire city is decked up like a pride during the auspicious occasion of Durga Puja. Pujo, as the locals fondly call it brings with a long list of activities to indulge in. And even if you are on a tight budget, you won't be disappointed with what the city has to offer. If you still need some motivation, here's a list of things you can do in the city under ₹200.
1. Pandal Hopping
If it's Pujo time, the first thing you need to do is go and pay homage to Maa Durga. Every year during Navratri, she makes her presence felt for the last five days of the festival and those five days are an absolute cracker. With a few hundred pandals across the city, you will be busy hopping from one to another. And once there, you can immerse yourself in the overall merriment.
2. Indulge in the KFC Big Bucket
Sure, Kolkata has the best street food out there but if you are exhausted after all that pandal hopping, you need to get yourself some comfort food. And is there anything else that says comfort than some crispy fried chicken? We think not. Located close to almost all the pandals, KFC has joined in on the festivities and come out with the KFC Big Bucket exclusively during Pujo only. Also, isn't KFC just the best place to plan which pandals you are going to be hitting up? Comprising of 8 boneless strips and their famous chicken popcorn, nothing can beat it when it comes to taking a quick snack break. Plus, you get the choice of choosing between 4 pieces of the hot and crispy chicken or 2 of the chicken popcorn. If you ask us, nothing beats the feeling of digging into juicy and crispy fried chicken at the end of a long day. You have to see all of Kolkata, right? Best to do it right by having snack breaks throughout the trip especially when the Big Bucket comes in at only ₹199. How sweet of a deal is that? I'd say, Pujo's looking good!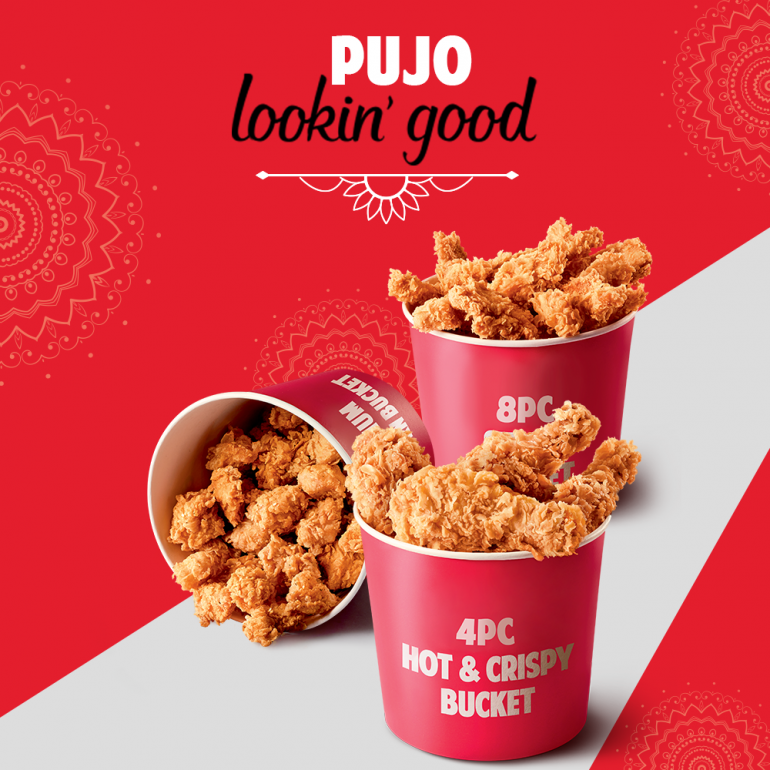 3. Boating At Prinsep Ghat
Kolkata is an old city. An ancient one, actually and that's where it's beauty lies. The heritage value of the city is insane and they have managed to maintain the glory of the olden days. The Britishers loved the city and one of the oldest ghats built under their rule is still operational. Princep Ghat is a popular haunt among locals and tourists alike when they are in the mood to take in the city from the holy river of Hooghly. Climb on a boat and watch the sun set down on the busy city and you won't be disappointed.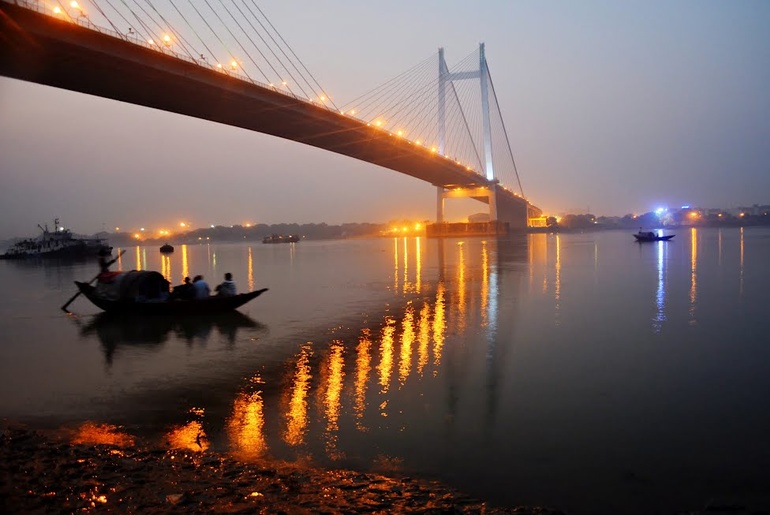 Address: Prinsep Ghat, Fort William, Hastings, Kolkata, West Bengal 700021
4. Going to Melas
With Durga Puja, a lot of melas pop up in the city. Some of our best childhood memories have been spent frolicking around in these melas enjoying rides on the Ferris wheel. It has a major nostalgia element attached to it and if you feel like going back to being a 5 year old for just a while, this is the place to be.
5. Feasting on Mishti
Have you truly been to Kolkata if you haven't binged on Bengali mishti? And it's not just restricted to roshogullas. There are so many sweets to choose from that you can turn into a diabetic in a day. We have a sweet (pun intended) spot for mishti doi and kheer kadam and we are salivating already.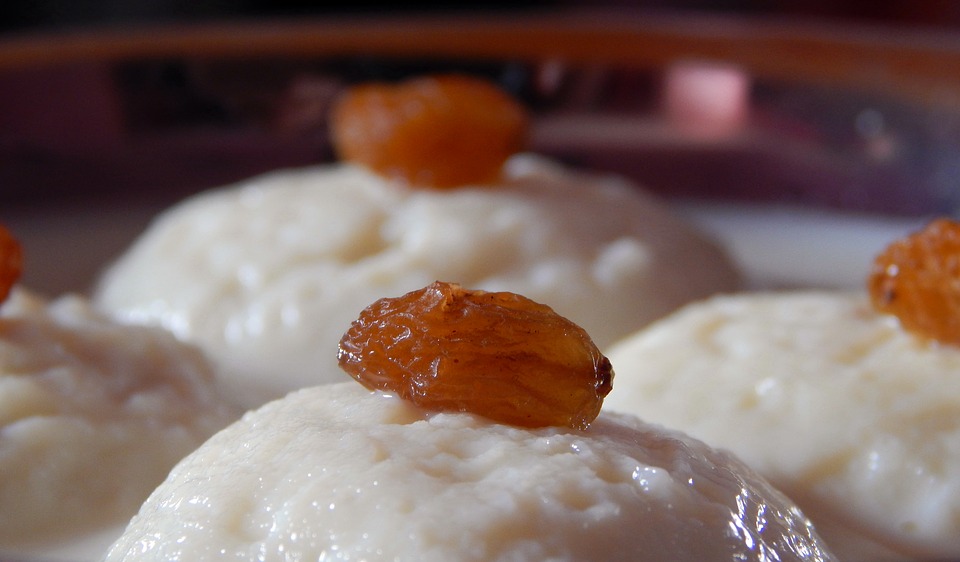 6. Yellow Cab Rides
The beacons of Kolkata are the iconic yellow cabs that ply on the busy streets day and night. And if your purse strings are tight and you don't want to get yourself a pricey Uber ride then let this be your ride for the day. Going around in the yellow cabs is also one of the best ways to explore the city.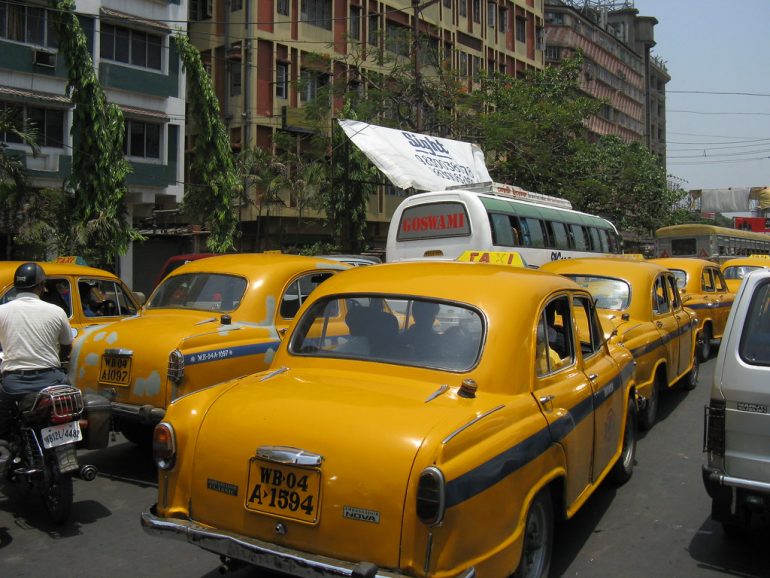 7. Visit Victoria Memorial
The main landmark of the city is the Victoria Memorial. No trip to Kolkata is complete without paying a visit to this iconic monument. Built in a timespan of 15 years, Victoria Memorial is a magnificent marble building that was made in honour of Queen Victoria in 1921. Catch the place in all its beauty during the sunset as the sun rays bounce off the marble making it a gorgeous sight.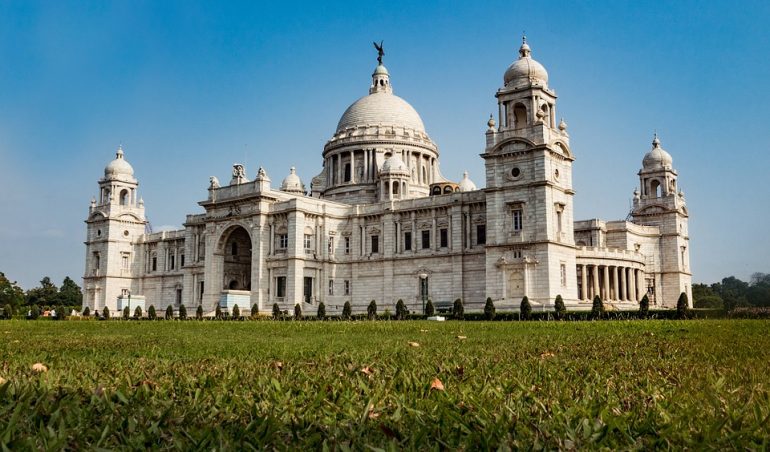 Address: Victoria Memorial Hall, 1, Queens Way, Maidan, Kolkata, West Bengal 700071
Admission Charges:  ₹20 onwards
8. Hop On A Tram Ride In Kolkata
Kolkata happens to be the only city where the trams are still up and running. It is not the fastest way to get around but it has to be one of the most memorable things you can experience. So, when you get tired of walking around, just get on one of the trams trundling down the street.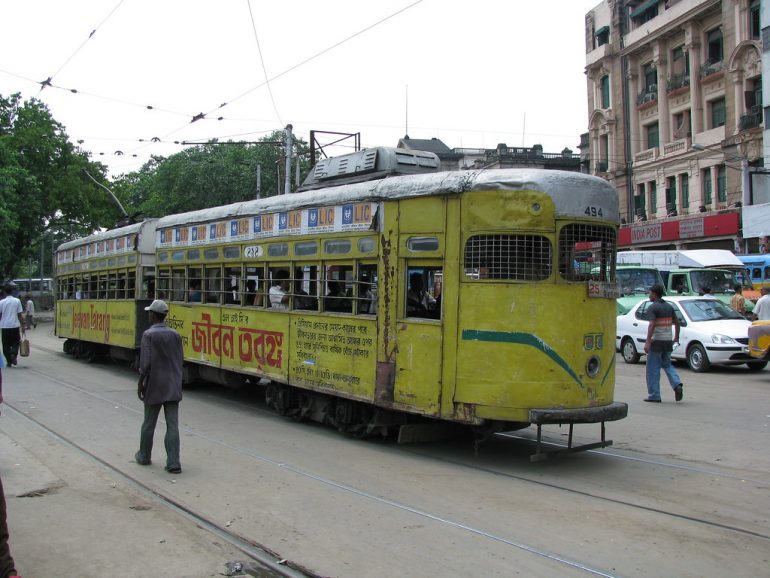 Charges: ₹6 onwards
9. Indulge In Some Street Shopping in Kolkata
The City of Joy is a shopper's delight. With antiques, curios, clothes, jewellery you will be spoilt for choice. From what the locals say, the best places to get your shopping mania in order, you need to hit up Market Street and Park Street.
Address: Stuart Hogg Market, Market Street, Park Street, Gariahat Market, College Street
10. Visit Putul Bari
All the festivities aside, Kolkata is a playground for paranormal fanatics. With a city that is steeped in such history, we'd be disappointed if it didn't boast of some ghosts and hauntings. And that brings us to Putul Bari. Sounds innocent but as you step on to the terrace of the building, you'll be feeling chills down your spine. The dilapidated building is decorated with dolls that just make the place even creepier. If you are bold enough, go ahead but it's not a place for the faint-hearted.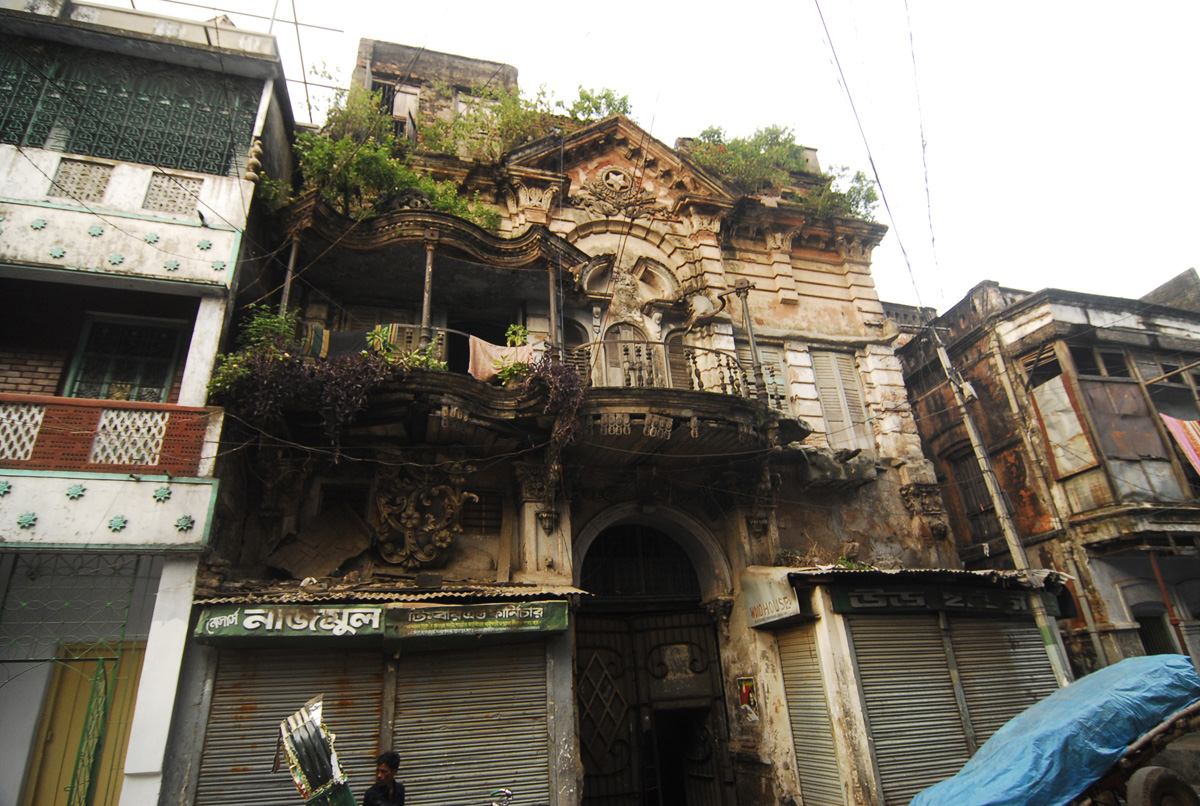 Address: Putul Bari, SL Chatterjee St, NDDM Ward No – 26, Sarada Palli, Nimta, Kolkata, West Bengal 700049