Manali has always been a popular tourist destination. But there is particularly one bridge that drew a lot of Indians to the hill station. Did you know the Manali Bridge became a popular tourist spot after its appearance on the big screen? Well, it was the Hrithik Roshan and Katrina Kaif starrer Bang Bang that gave a lot of limelight to the Manali Bridge. So much so that locals named the bridge after the movie and it's now known as the Bang Bang Point.
Its popularity made numerous travellers add the hill station to their bucket lists. Read on to know more about how the movie compelled the locals to name the bridge Bang Bang!
Locals Were In Awe Of Hrithik and Katrina When They Visited The Manali Bridge
During the making of the movie Bang Bang, Hrithik and Katrina shot many major scenes on the Manali Bridge. The locals were charmed by the Bollywood actor duo and so they ended up naming the Manali Bridge the Bang Bang Point. The bridge is now a popular tourist attraction.
Numerous travellers and movie buffs across India visit Manali to get a glimpse of the Bang Bang Point. The beautiful bridge is surrounded by lush green mountains and the river beneath exudes calm. No doubt the Bang Bang director chose to shoot a huge part of the film on the scenic Manali Bridge.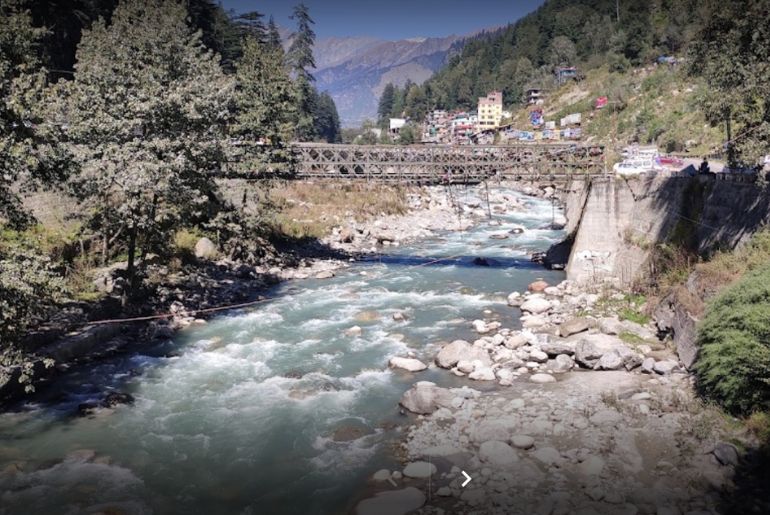 Also Read: You Can Actually Stay At Monalisa Guest House From Vidya Balan's Kahaani And Soak In The Spirit Of Kolkata
What Else To Do In Manali?
If you are thinking that the charm of Manali is limited to the Bang Bang Bridge, then you are mistaken! The popular hill station in India has a lot more to offer. You can enjoy camping, trekking, skiing, and rafting in Manali. The hill station, with its abundant natural beauty, also helps tourists to relieve stress and relax. Taking lazy strolls through the streets of Manali is the best way to explore the hill station.
Adventurous souls can also visit the Solang Valley and try paragliding. A few other places to explore in the hill station are the famous Hidimba Devi Temple, Rohtang Pass, Old Manali, Bhrigu Lake and Vashisht Temple, and Water Springs.
Now that you know the popularity of the Bang Bang Point, do tell us if you plan to visit it anytime soon!
Feature image courtesy – Wikimedia/Fox Star Studios