Are you someone who loves coffee and starts your day with coffee? Is caffeine a component of your regular diet? If yes, then you have to visit this café in Dubai. Latte Plus in Al Ain gives classic coffees a sophisticated touch, and we are drooling over it. It is not only recognised for its instagrammable décor, but it also serves trademark Dior, Louis Vuitton, and other luxurious-brand coffees at a reasonable price. So, let's find out more about this amazing place! 
Dior, Louis Vuitton, Chanel Coffee At A Reasonable Price
In Latte Plus, customers may order their own unique Lattes topped with prominent brands' names. You may enjoy branded coffees from Louis Vuitton to Dior in abundance at a fair price. Dior Rose Latte costs AED 27, and Hazelnut Louis Vuitton Coffee costs AED 27. The cafe in Dubai offers a wide selection of coffees with the logos of many brands, including Channel. 
The coffee not only smells and looks good, but it also tastes great. In addition, don't miss the photo-worthy pink nook. Try a Black Latte if you're looking for something a little different in your morning brew. At the very least, you should try Spanish Iced Coffee if you're a fan of cold brew. 
You may have a nice cup of joe in the Cafe, which is open from 8 am to 12 am.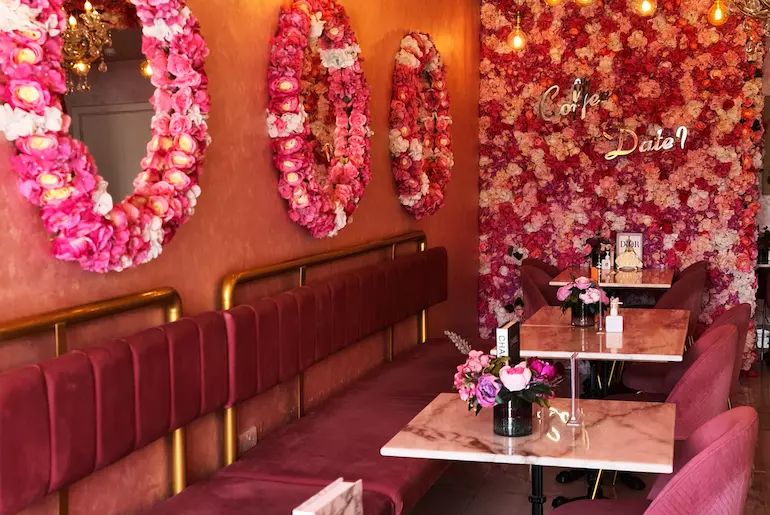 View this post on Instagram
Also Read: This Cafe In Dubai Is Offering Pineapple Flavoured Ice Creams With Sauce Topping Options
Offers Multiple Cuisines For Everyone 
In addition to catering to vegetarians, the restaurant has also considered the dietary needs of vegans. Tofu and rice from Bali, Cantonese lotus crisps, and other unusual vegan delicacies at this amazing place. 
So, bookmark this cafe in Dubai and enjoy the Dior, Channel, LV decorated coffee at an affordable rate.