Just the thought of indulging in a cheesy pizza leaves you drooling! Isn't it? While choosing our pizzas, we all have our preferences in veggies, meats, cheese toppings, and crusts. But the size of the pizza is the last thing that crosses our minds. I mean isn't it just regular medium and large? But what if the large just got larger? And 21 inches at that! If you are a pizza fanatic, this will surely interest you. We just discovered the largest pizza in Kolkata. And here's some good news for all you people staying between Jadavpur and Garia! Calcutta Bakery Cafe in Jadavpur is now making your favorite circles in 21 inches. Well, this just means, more meat and more cheese. Read on to know more.
Gorge Into The Largest Pizza In Kolkata At Calcutta Bakery Cafe
If you like exploring and are looking for an affordable cafe in Kolkata then it's Calcutta Bakery Cafe for you. The cafe's main attraction is its large 21-inch Pizzas of great quality and taste. If you are in Kolkata, then this place is a must-visit place. This quirky little cafe is a minute's walking distance from Big Bazar, Ganguly Bagan. The seating space is small and can accommodate around 20 people. The interiors are very warm. They have a display shelf with yummy bakery items. And the Cute pillows, books, and wall art add to the coziness of the cafe. As for the 21-inch Pizzas, there are a number of options that you can choose from like Veggie Fiesta, Pepper BBQ, or maybe a Smokin Spicy. They have their pizzas in both veg and non-veg, so don't worry! Also here is a tip. Just adjacent to the cafe is their takeaway joint called Calcutta Street. So, if you've got a cricket match coming up, you know where to order your pizzas from!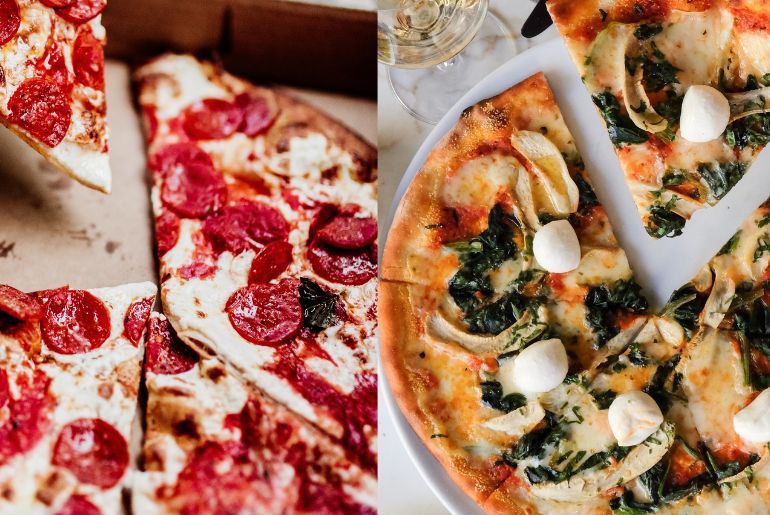 Also read: How To Make Dominos-Style Pizza At Home
What Else In Calcutta Bakery Cafe?
One of the best pocket-friendly cafes in Kolkata, Calcutta Bakery Cafe also serves a lot of other food dishes other than pizzas. So if you aren't a pizza lover, no worries. The cafe serves a range of food varieties like Continental, Chinese Food, and Indian. From kebabs, finger food to pakoras and kachoris. Pasta, burger yummy Chinese dishes, they have it all. Other than their 21-inch pizza, the Chicken ala Kyiv is a must-have here. So if you need a cafe with good food at an affordable price and a lovely ambiance, Calcutta Bakery Cafe awaits your presence.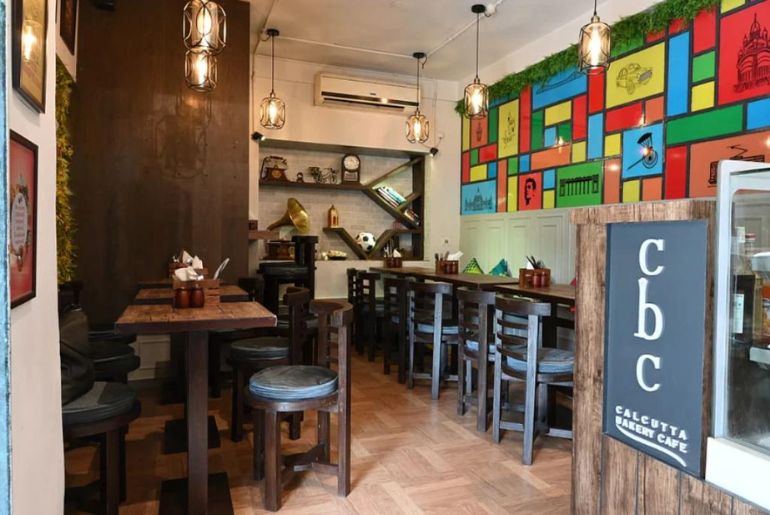 Also read: Squid To Kangaroo, Strangest Pizza Toppings From Around The World
View this post on Instagram