Under 140 Characters
Edakkal Caves in Kerala is finally open for tourist.
What Is It?
Edakkal Caves, situated in Ambukuthi hills, is popular for its Stone Age rock engravings. These engravings indicate the presence of ancient human settlements. Located at about 1200 ft above the sea level, the Edakkal Caves is also known for its ancient burial spots. The caves, a major tourist attraction in the area, was shut down after a huge stone collapsed in the rainy season.
Entry to the first cave will be opened only after a study by a team of experts is completed. The team consists of scientists of the National Centre for Earth Science Studies and experts of the Archaeology Department. Banned entry to the first cave has however not stopped tourist from visiting the second cave. A secondary pathway constructed specifically for such situations allows you to do the same. The Archaeology and Archives Minister Kadannappally Ramachandran said that the entry is restricted to 1,930 tourists a day and only a group of 30 people are allowed at a time.
Also Read: Railway Stations In Kerala To Have Breastfeeding Cabins Now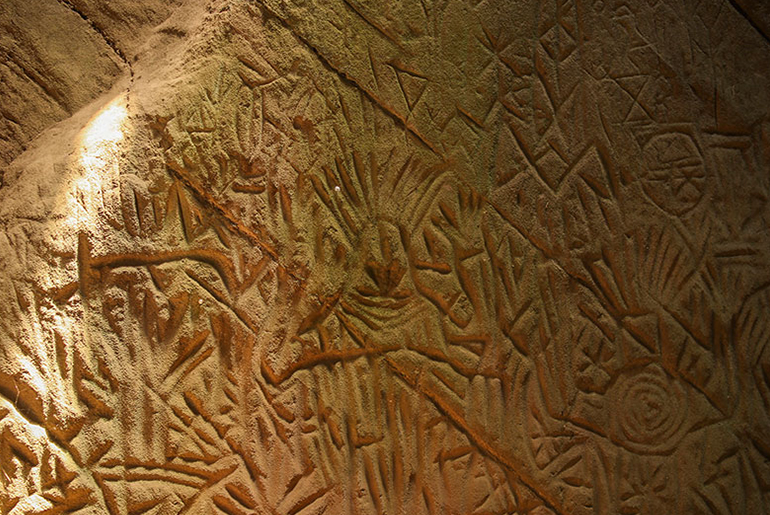 The engravings are not the only attractions at Edakkal. The Muniyaras, or ancient burial sites that have been discovered in these hills have yielded a rich collection of ancient earthenware and pottery. Most of the artifacts discovered here are now housed in the Wayanad Heritage Museum.
You can visit the caves on all days except Mondays.
Also Read: Tourism In Kerala Has Resumed Up To 90%
Deets
Timing: 8AM – 4PM
Contact No: 9446052134, 9947042559
LIKE Curly Tales on Facebook | Instagram| Twitter
You can subscribe to our newsletters