Sure, you and your family can plan to conquer the theme parks and the all-inclusive resorts, and the top tourist destinations. In the meantime, why not make some hay? Farm stays, are soon becoming an alternative to the pre-packaged vacation. With the pandemic still upon us, road trips can be the best way to travel, and homestays can be the best place to lodge. SimBliss is a farm stay which has the best of both. Just 30 minutes from Gurgaon, it can offer you the quaint escape you have been looking for.
Also read: Sneak Peek Into Dhoni's Ranchi Farmhouse Where The Ex-Captain Is Self Isolating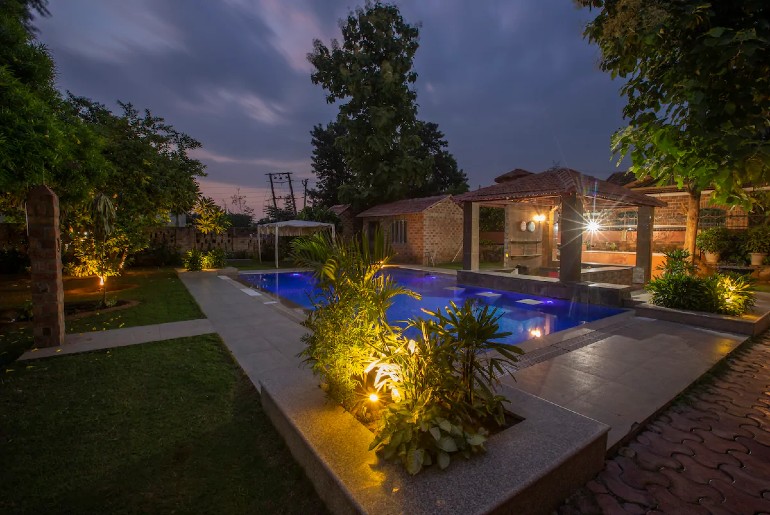 Beautiful Interiors & Homely Ambience
The farm stay is beautifully adorned with a central courtyard and surrounding bedrooms. It has four luxury bedrooms, a large living and dining room and a spacious kitchen to accommodate your family. The bedrooms are designed with an accent wall, lending them a distinct character. Also, Check Out This Gorgeous Farmhouse 1.5 Hrs From Mumbai.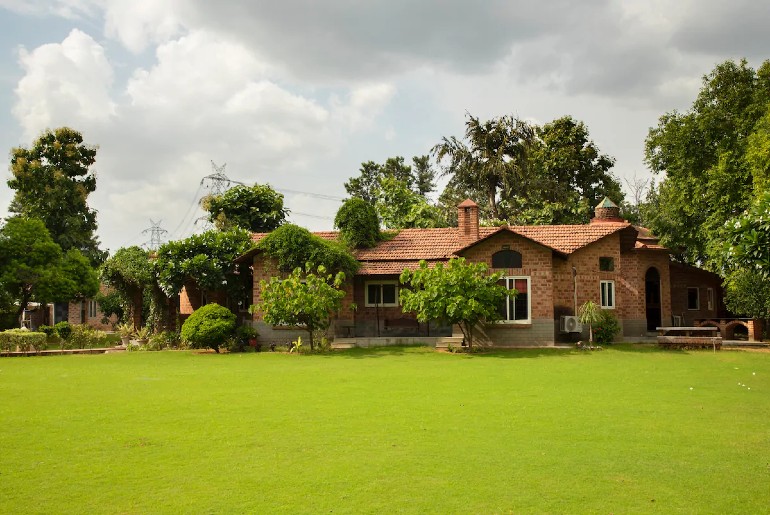 A Swimming Pool & A Gazebo To Laze Around
What's more, this property also boasts of a new swimming pool with a deck and gazebo. Take a swim or just relax by the pool with your family. Besides, there is a place for a bonfire and lots of indoor games. Take a stroll in the beautiful porch and lawns while enjoying the stillness and soaking in fresh, pristine air. When here, you will not miss home even for once. You Can Now Stay At SRK & Gauri's Delhi Home; Here's How To Book.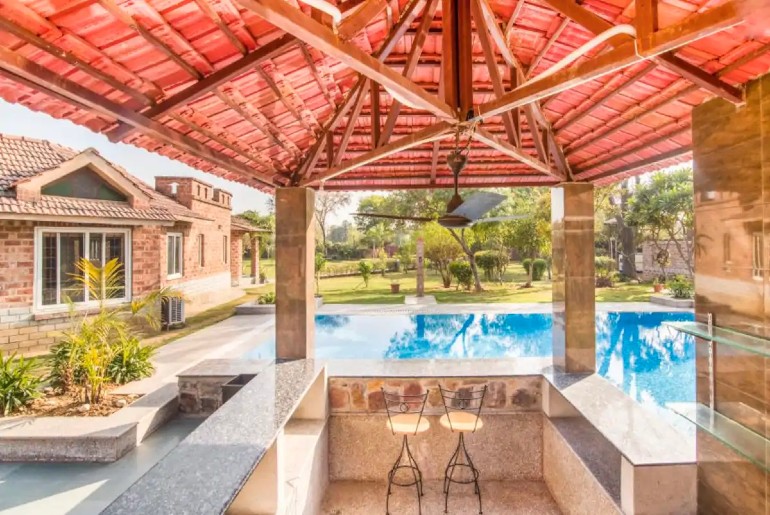 Amicable & Professional Staff
The staff is amicable and professional. There is also an inhouse chef to treat you with lip-smacking dishes from the kitchen! So whether you want to spend some quality time with your family and friends, a retreat or just some lone time, this is the place that suits all your needs. With a live barbeque, this farm stay can also be ideal for hosting your family parties and gatherings.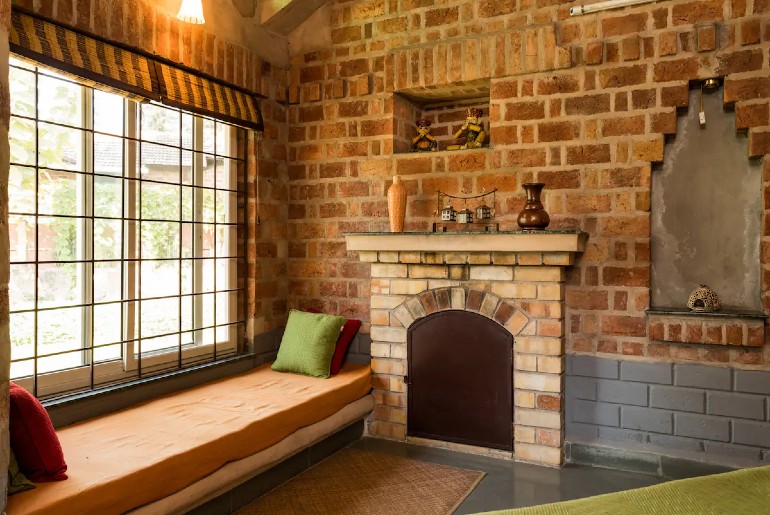 SimBliss can be the perfect getaway to spend time away from the hustle of the city.