Have you experienced the authentic pleasure of a beach festival as part of the Dubai Shopping Festival 2022? Don't worry, La Mer, the world-famous waterfront resort, will look after you. If you're looking for a fast weekend getaway to unwind after a long week at work, head to 'SOUNDWAVES,' a beachfront festival in South Beach where you can catch exciting performances by a lineup of international and local musicians over three weekends. Prepare for weekends under the stars, full of music and waves, beginning Friday, January 14 and extending for the next two weeks, until January 30, with each weekend bringing a distinct and exhilarating theme.
The Festival Comes To A Close In Style With A Sizzling Night Of Jazz & Powerful Latin Sounds
Stop by for 'World Music Week,' which runs from the 14th through the 16th of January. Analysis Club, a Cuban band, will offer a colourful show. A stunning performance by African drummers followed the concert. To be accurate, during 'DJ Week.' Support is provided by saxophones and percussion. High-octane performances will be provided by DJ Natalie Brogan, DJ Taya Kruz, and others. The festival draws to a close in style with a scorching night of jazz and tremendous Latin rhythms. The music was supplied by Los Cubanos, an Afro-Cuban ensemble. Along with a plethora of other performers participating in 'Jazz Week.'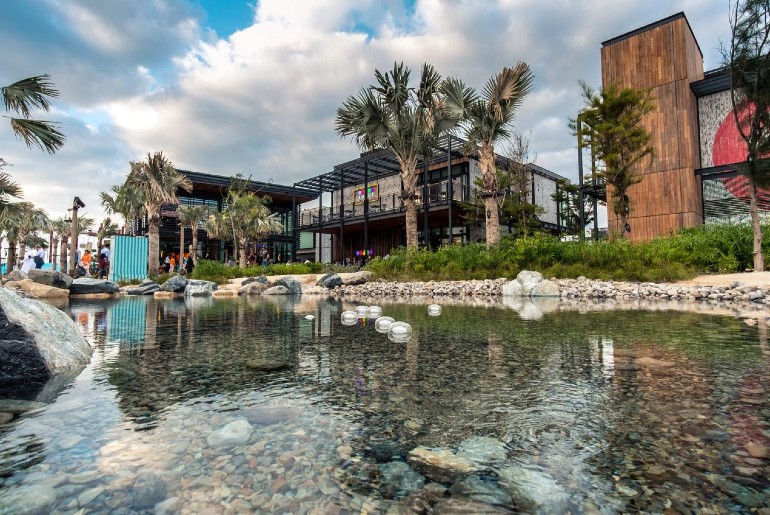 La Mer Is A World-Class Beachfront Resort With 97 Shops, Cafés & Restaurants
La Mer is a world-class beach resort with 97 shops, cafés, and restaurants. A one-of-a-kind blend of leisure, entertainment, hospitality, and residential living alternatives is also available. In the prestigious Jumeira 1 neighbourhood, on 2.5 kilometres of calm white sand. La Mer Central, La Mer South, La Mer Central, La Mer South, La Mer South, La Mer South Port de La Mer is located in La Mer South, whereas Laguna Waterpark is located in La Mer North. The first freehold master-planned community in Jumeirah. Roxy Cinemas and Hawa Hawa, the world's first inflatable playground outside of East Asia, are also located at La Mer.
Also Read: This Newest Beachfront Burger Joint In Abu Dhabi Gives You Customisable Options, Mythical Menu Items & More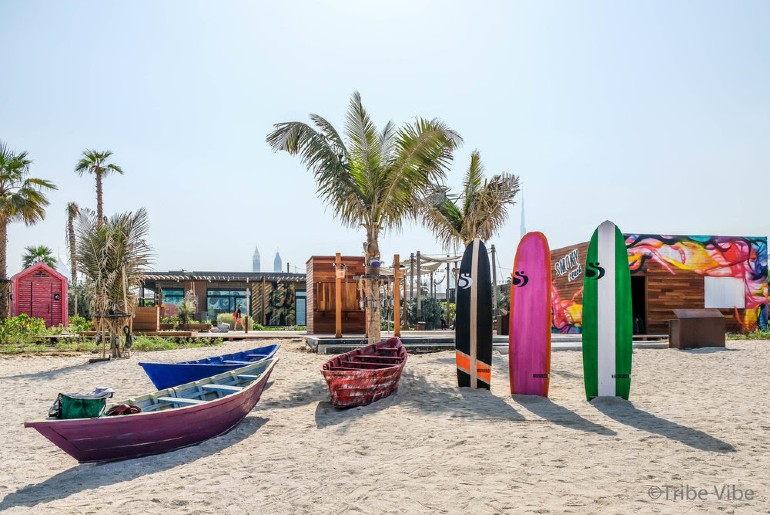 The Mediterranean Has Always Been A Popular Vacation Spot
A stunning variety of properties will be found in the wealthy Port de La Mer neighbourhood. La Mer is located on the northernmost tip of the North Peninsula. The Mediterranean has captivated people's imagination for centuries. Modern architecture and interior design will be featured in the magnificent freehold properties. It will also be next to a private beach and a 192-berth marina where superyachts will bob to the rhythm of the waves. Residents will have access to a variety of useful amenities and services. Along with luxurious hotels and bustling piazzas brimming with trendy shops and cafés.
Also Read: 10 Best Resorts In UAE To Plan A Destination Wedding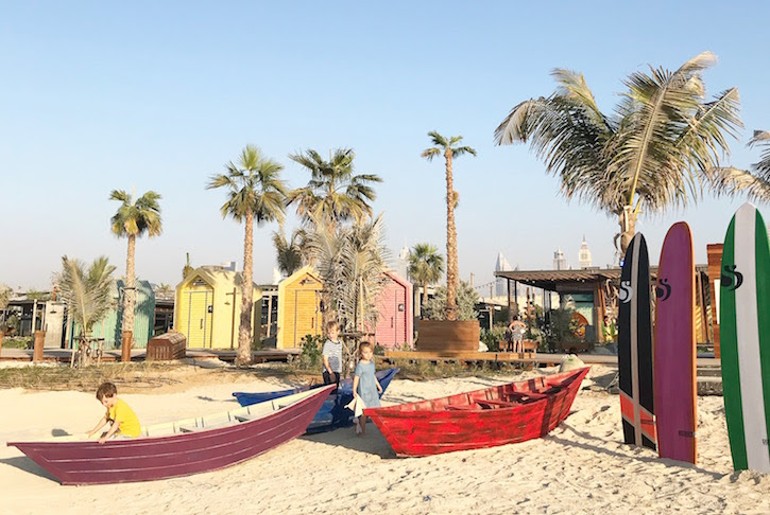 The Items Available For Rent Include Sun Loungers, Comfortable Palm-Shaded Day Rooms & Water Sports Equipment
The river brings things like driftwood, lumber, rusting metal, and barrels to shore to form a wonderful scene, which inspired La Mer. The undulating design, architecture, and décor reflect this philosophy, resulting in tranquil and unhurried places where guests can immediately feel at ease. Rentals include sun loungers, calm day rooms with palm trees, and water sports equipment.