Have you got the chance to appreciate the authentic beauty of a seaside festival during the Dubai Shopping Festival 2022? Don't worry, the world-famous waterfront resort La Mer has you covered. Travel to 'SOUNDWAVES,' a beachfront festival in South Beach, where you can enjoy dynamic performances from a roster of international and local musicians over three weekends if you need a quick weekend getaway to unwind after a long week at work. Prepare for weekends beneath the stars, full of music and waves, starting on Friday, January 14 and running for the next two weeks, through January 30 – each weekend featuring a distinct and exhilarating theme.
Finish The Festival In Style With A Sizzling Night Of Jazz & Powerful Latin Sounds
Drop by for 'World Music Week' from the 14th to the 16th of January. Which will feature vibrant performances by the Cuban ensemble Anayvis Club. Followed by a strong performance by African drummers. During 'DJ Week.' Backed by saxophones and percussions. Tap your feet to high-octane performances by DJ Natalie Brogan, DJ Taya Kruz, and others. Finish the festival in style with a sizzling night of jazz and powerful Latin sounds. Courtesy of Afro-Cuban ensemble Los Cubanos. As well as a host of other musicians participating in 'Jazz Week.' La Mer visitors may be certain that all safety precautions have been taken to offer safe and enjoyable eating, shopping, and leisure experience.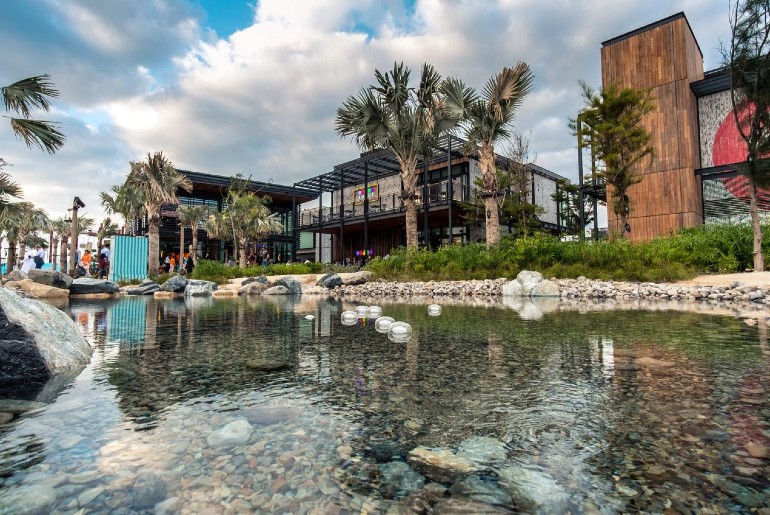 La Mer Is  A World-Class Beachfront Resort With 97 Shops, Cafés, & Restaurants
La Mer is a world-class beachfront resort with 97 shops, cafés, and restaurants. As well as a unique combination of leisure, entertainment, hospitality, and residential living alternatives. Located in the renowned Jumeira 1 neighbourhood along 2.5 kilometres of soothing white sand. La Mer South, La Mer Central. Which includes Laguna Waterpark, and La Mer North, which includes Port de La Mer. The first freehold master-planned community in Jumeirah. Roxy Cinemas and Hawa Hawa, the first inflatable playground outside of East Asia, are also located in La Mer.
Also Read: This Newest Beachfront Burger Joint In Abu Dhabi Gives You Customisable Options, Mythical Menu Items & More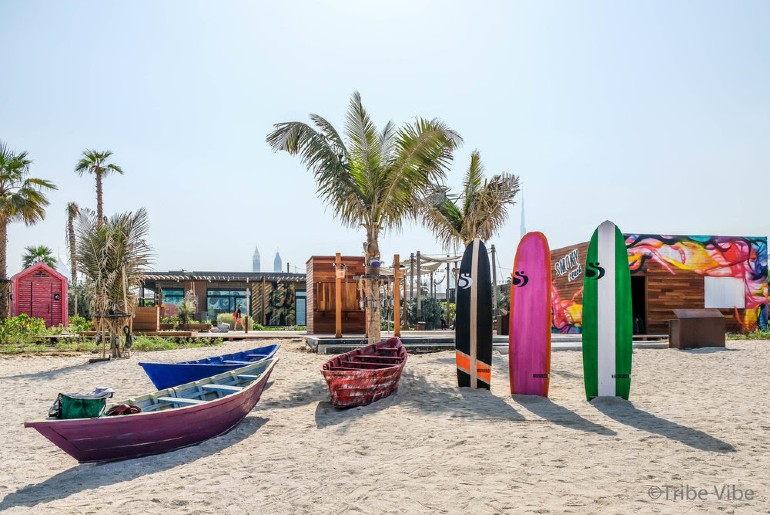 The Mediterranean Has Always Been An Attraction
The elite Port de La Mer neighbourhood will have a stunning mix of houses. La Mer is located on the northernmost tip of the North Peninsula. The Mediterranean has always been an attraction. Modern architecture and interior design will be included in the luxury freehold homes. And it will be situated next to a private beach and a 192-berth marina where superyachts bob to the beat of the waves. Residents will be able to make use of a variety of useful amenities and services. Along with luxurious hotels and bustling piazzas brimming with stylish shops and restaurants.
Also Read: 10 Best Resorts In UAE To Plan A Destination Wedding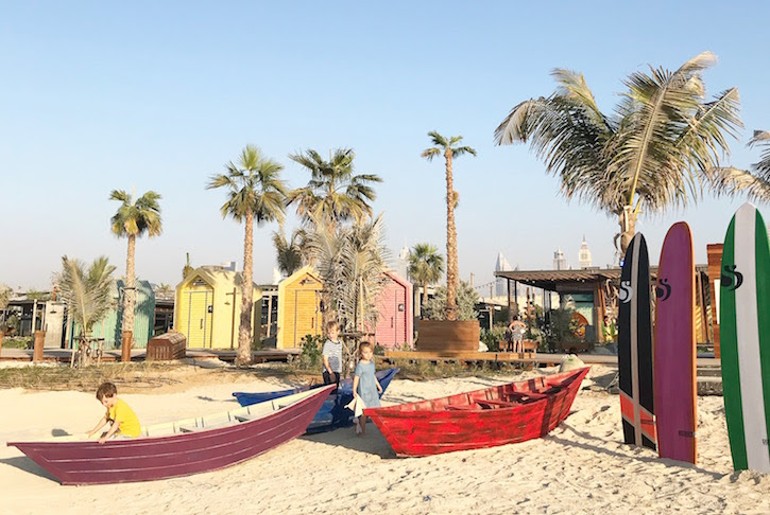 Rentable Items Include Sun Loungers, Pleasant Palm-Shaded Day Rooms, And Water Sports Equipment
La Mer, which spans over 13.4 million square feet of existing and reclaimed land, is inspired by the way the water brings treasures such as driftwood, lumber, rusty metal, and barrels to shore to create a stunning sight. This idea runs through the undulating plan, architecture, and décor, resulting in peaceful and unhurried settings where visitors may feel at ease right away. Rentable items include sun loungers, pleasant palm-shaded day rooms, and water sports equipment.