A Love Affair called Coorg
The British called this place The Scotland of India and Indians call it The Kashmir of South India. Loaded with pleasant weather, natural beauty and immense serenity, let's find out what more this place has to offer.

Where is it?
A three-hour drive from Mangalore and six hours away from Bangalore, Coorg occupies an area of 4100 sq. km in the western ghats of Southwestern Karnataka. Divided into the three administrative talukas – Madikeri, Virajpet and Somwarpe, Madikeri is the headquarters of Coorg.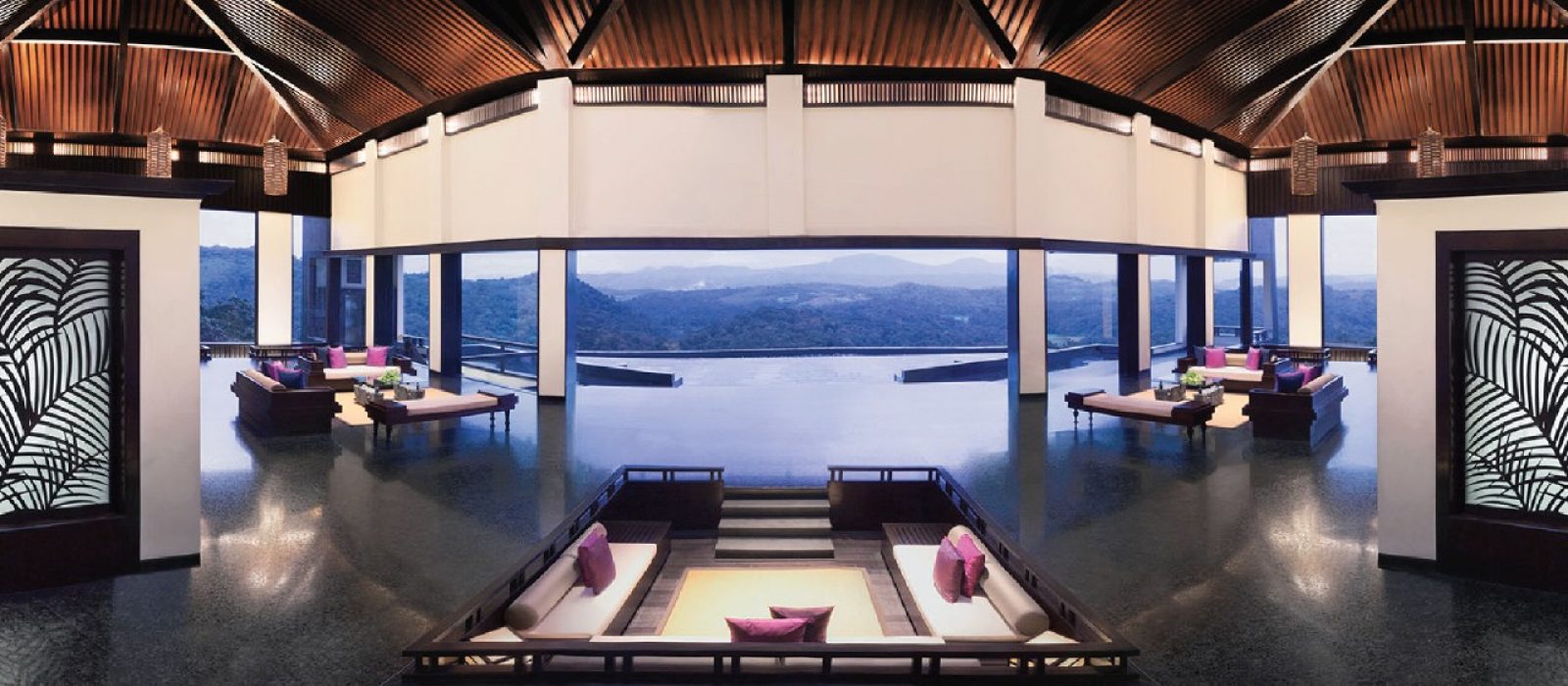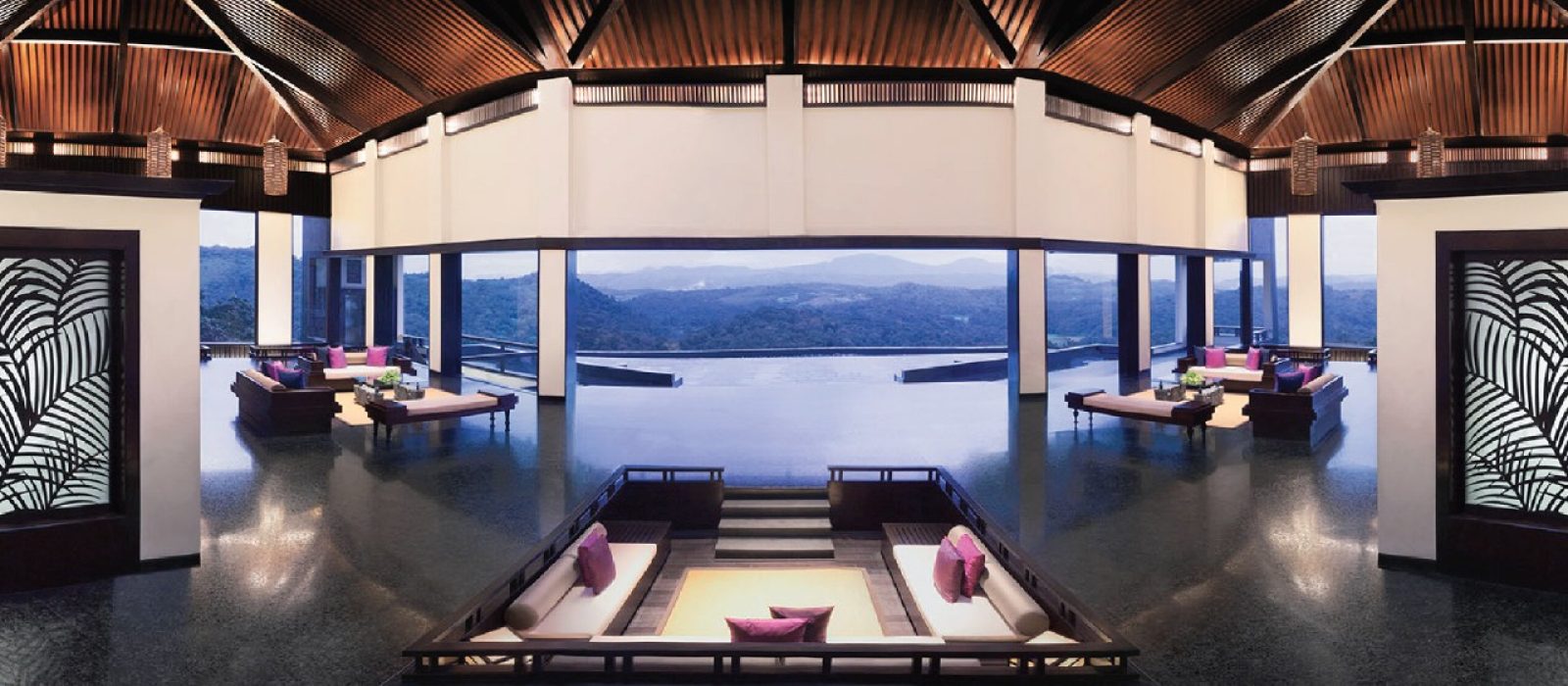 1. Vivanta By Taj Medikeri
Perched on a hillock in the heart of the forest, Vivanta by Taj – Medikeri, stands majestically above the sea of green.
Vivanta by Taj (Madikeri) is Spread across an 180-acre living rainforest and nestled within a vibrant hill range. At an altitude of 4000 ft, a spectacular view and a brilliant showcase of the quintessential Coorg landscape awaits you.
Rated highly for its swimming pools, the hotel has two options: a climate-controlled indoor swimming pool offering an infinity view of the valley accompanied by heated Jacuzzi .
Moreover, the hotel also boasts of an open-air one, which overlooks 180 acres of rainforest.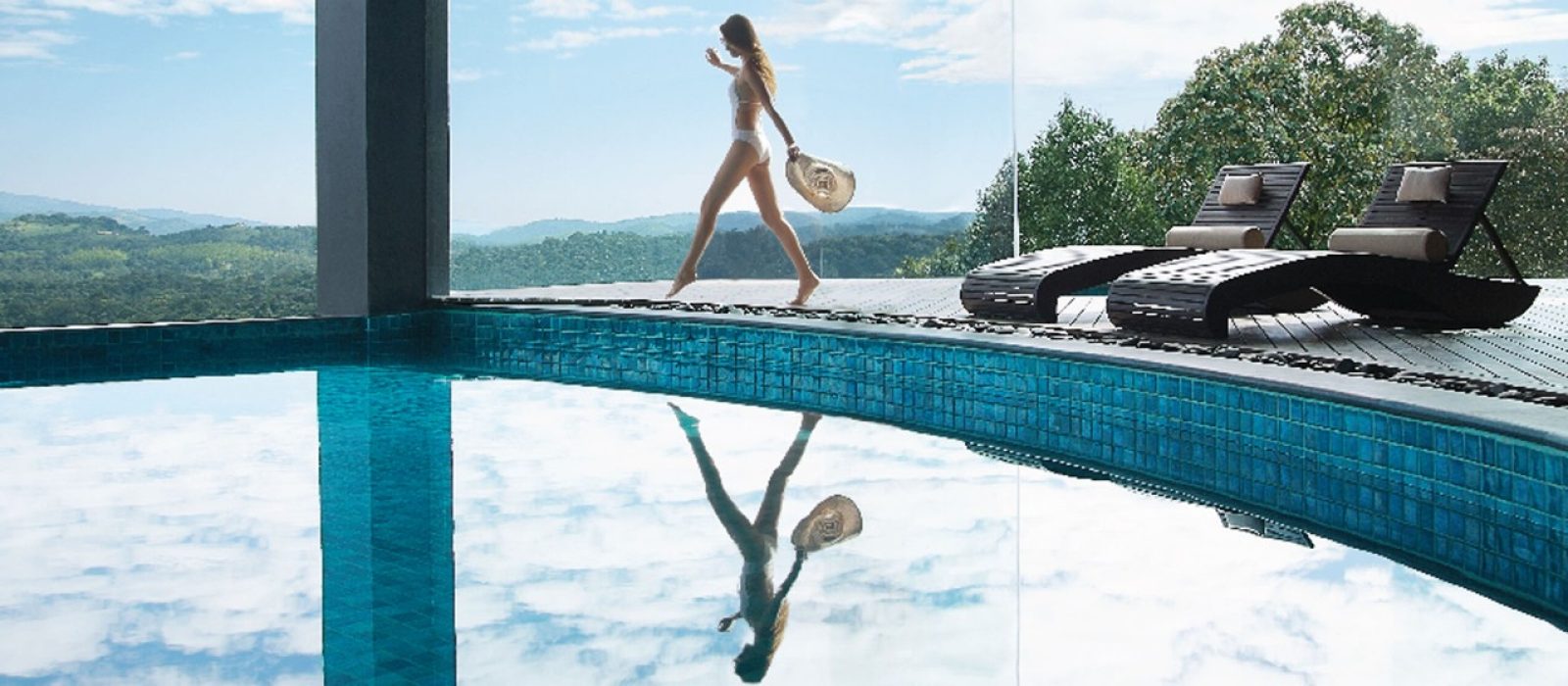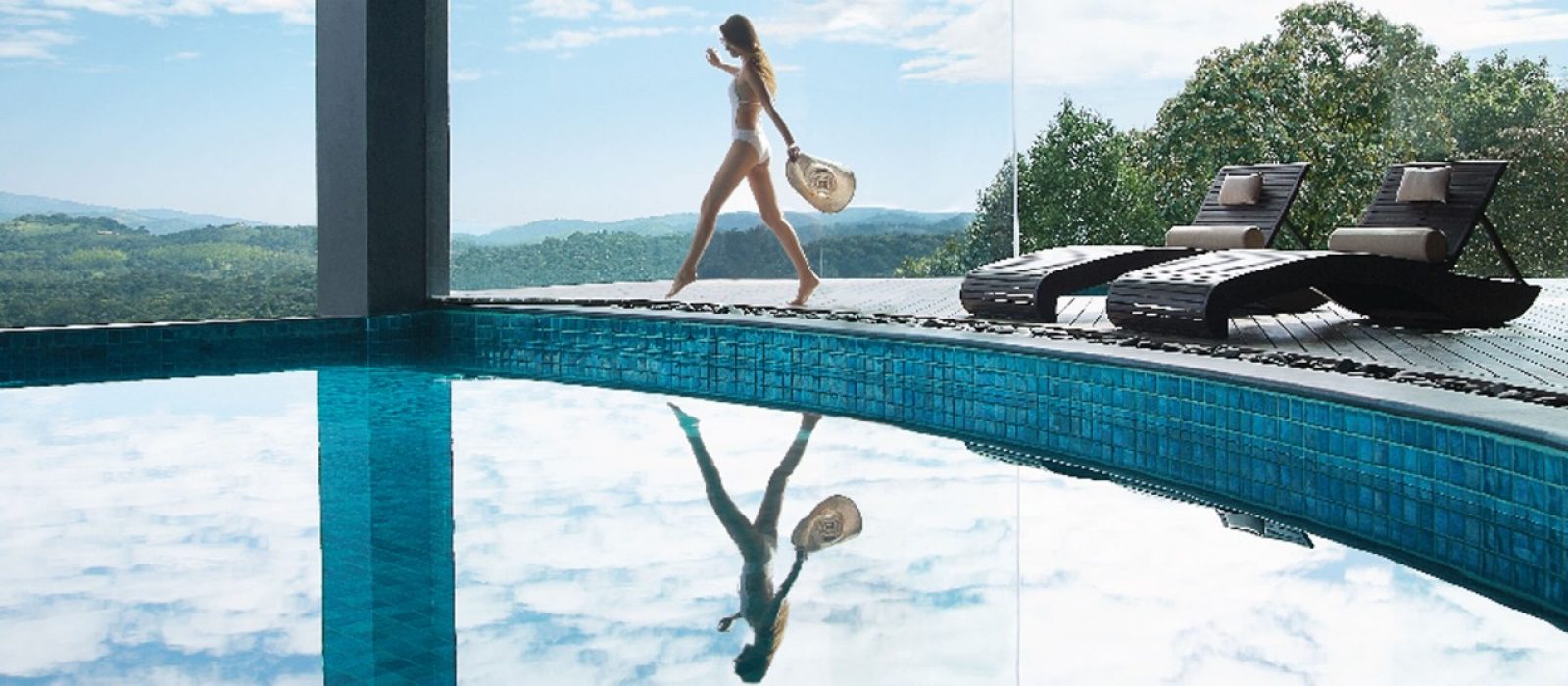 Sit in the shade of nature, stretch on deck chairs that make sunset a stunning wide angle experience, explore open spaces (which are refreshingly breezy). Moreover, this is where you enjoy the splendid views of the forest and the valley.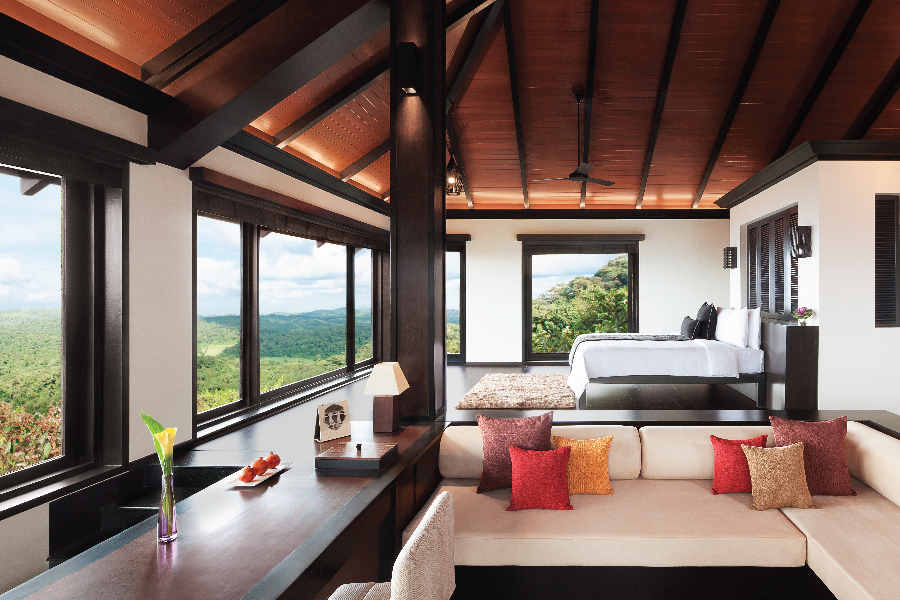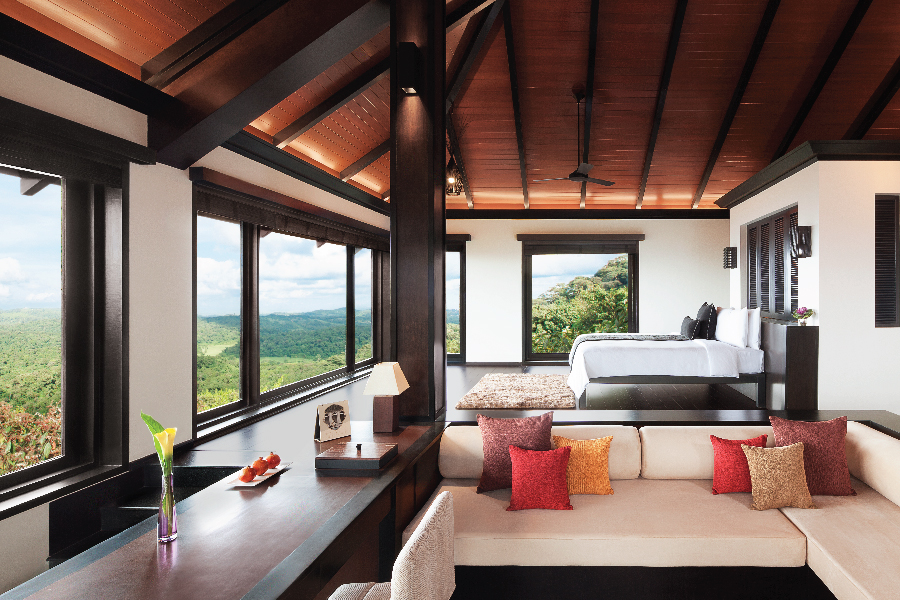 Overlooking the strawberry fields, you can also learn to zip line from one end of the valley to the other in flat 40 seconds. No blaring horns and no noisy neighbours, if it's only birds that you wish hear chirping cheerfully, head to Coorg this weekend.

Design & View
A tree house concept, the 8-acre property – Tamara Coorg – is built without disturbing the natural landscape and contours of the hill it is located on.
As a matter of fact, the cottages resembling wood cabins are designed with stilts on the edges to give spectacular views on all three sides.
Romance is the essence of the design here.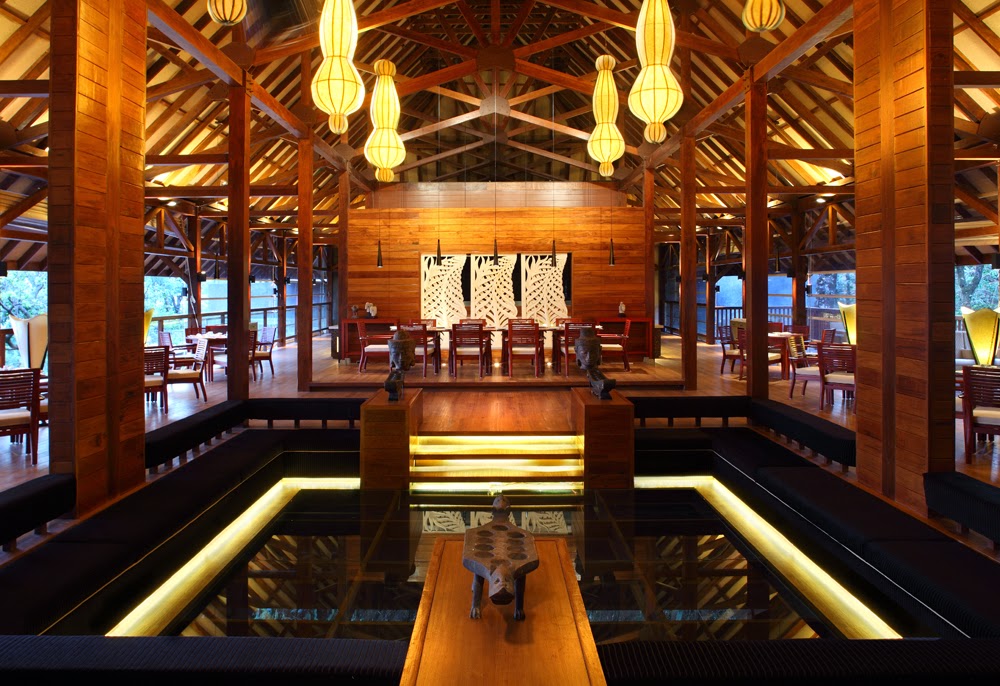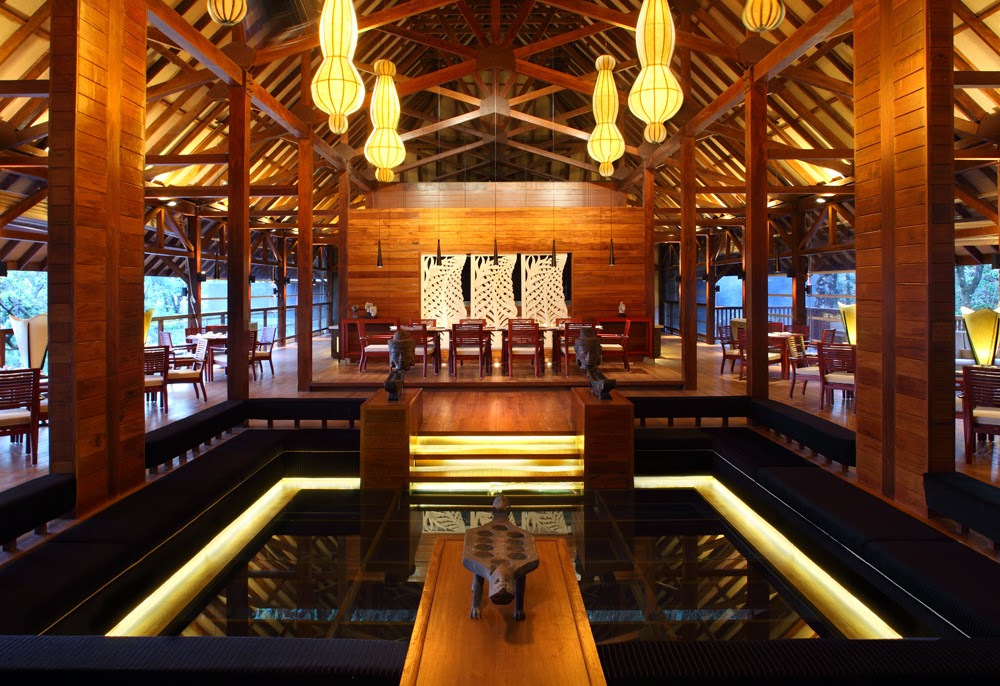 What's New?
If this sounds like rustic camping venue to you, think again! Air conditioned equipped with all the luxuries ensure a comfortable stay. Golf cars take you around if organized treks coffee plantations isn't your thing.
A 'make your own coffee' zone gives you a live demonstration of how coffee beans are processed. You can also try your hand at it here.


A perfect destination to relax and unwind with your loved one, Tamara also has a spa with a signature therapy called the coffee bean scrub. Freshly ground coffee is rubbed all over your body before you are offered a relaxing massage. Sounds good? Smells divine as well! Some hotels are luxurious while others are close to nature. Striking a perfect balance between the two, this
Some hotels are luxurious while others are close to nature. Striking a perfect balance between the two, this architectural wonder of a hotel ranks amongst the list of top hotels to stay at in India!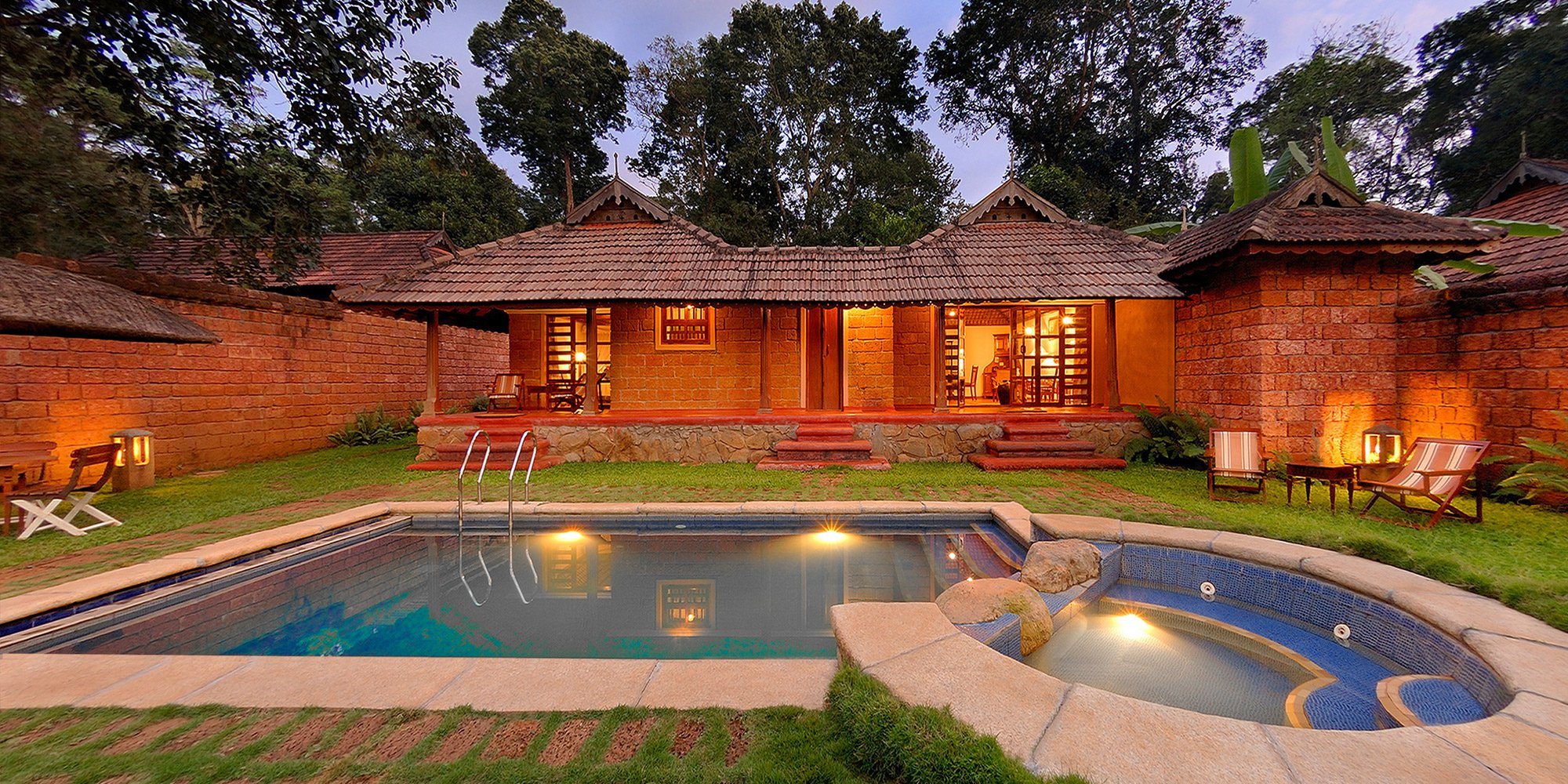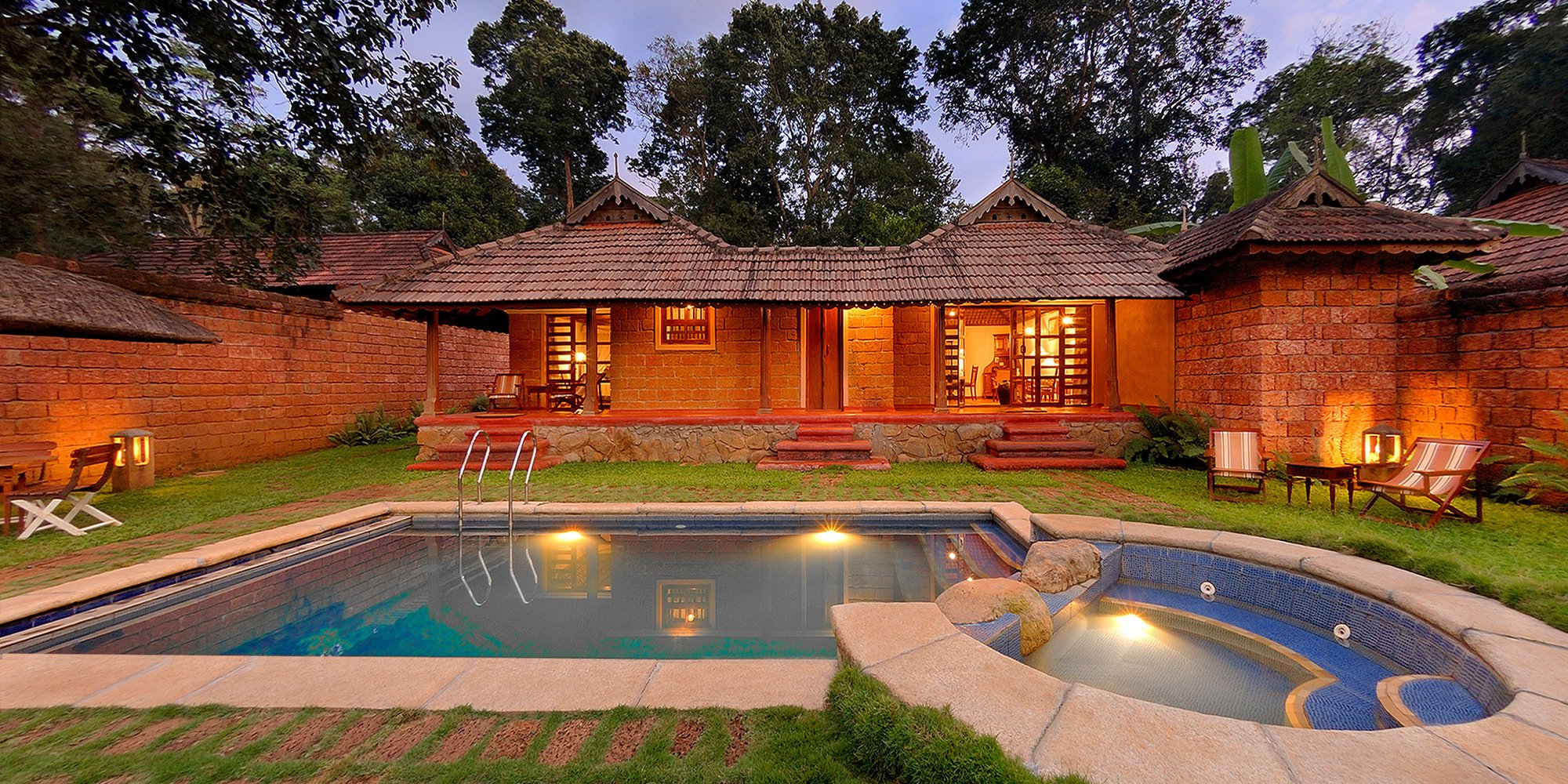 An array of trees and plantations is balanced by concrete pathways, private pools and buffets.
Where you can tread along the rustic village path to find your way to a picture perfect lake front but upon return, you will be greeted with a spa to pamper you silly!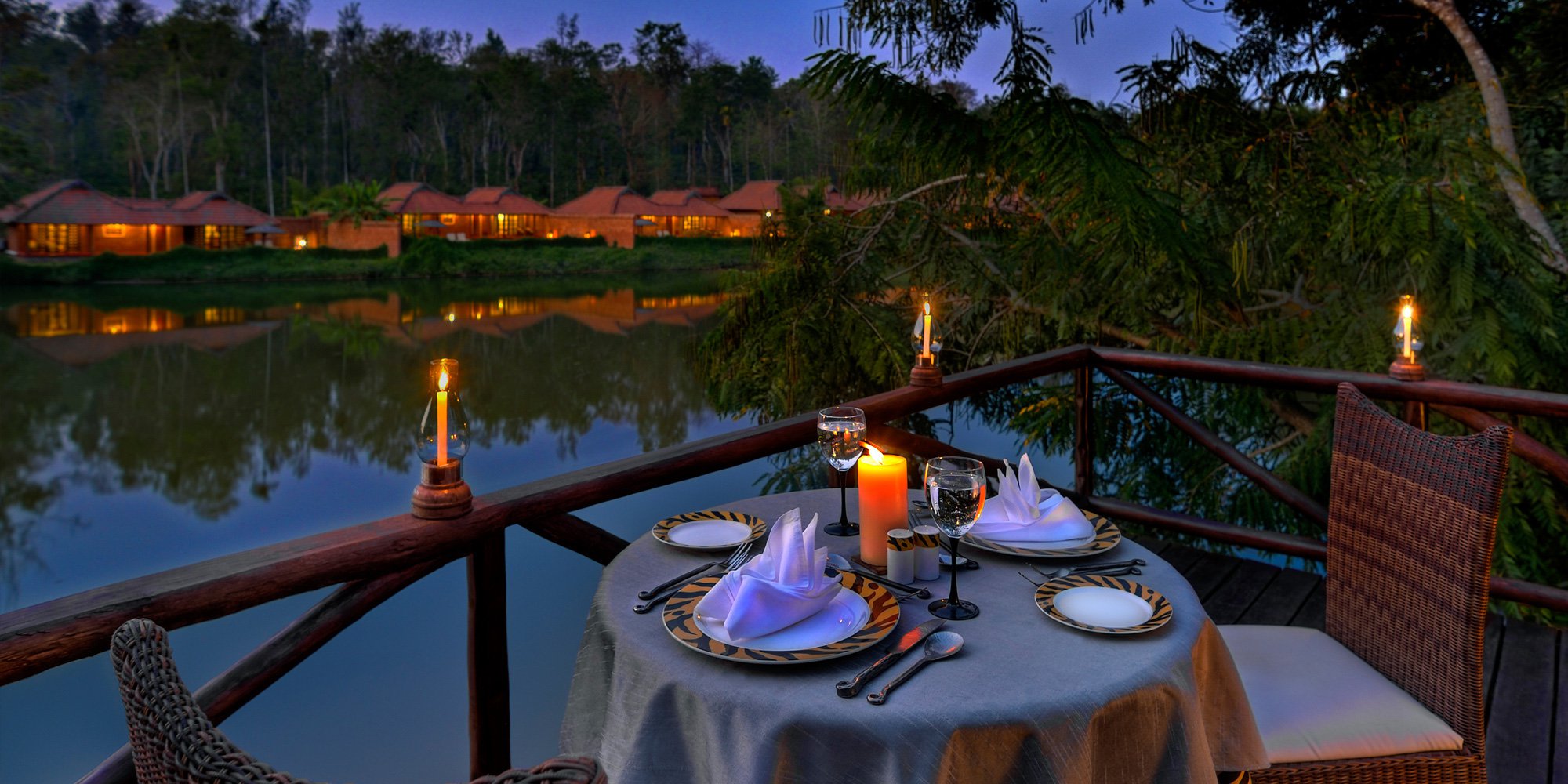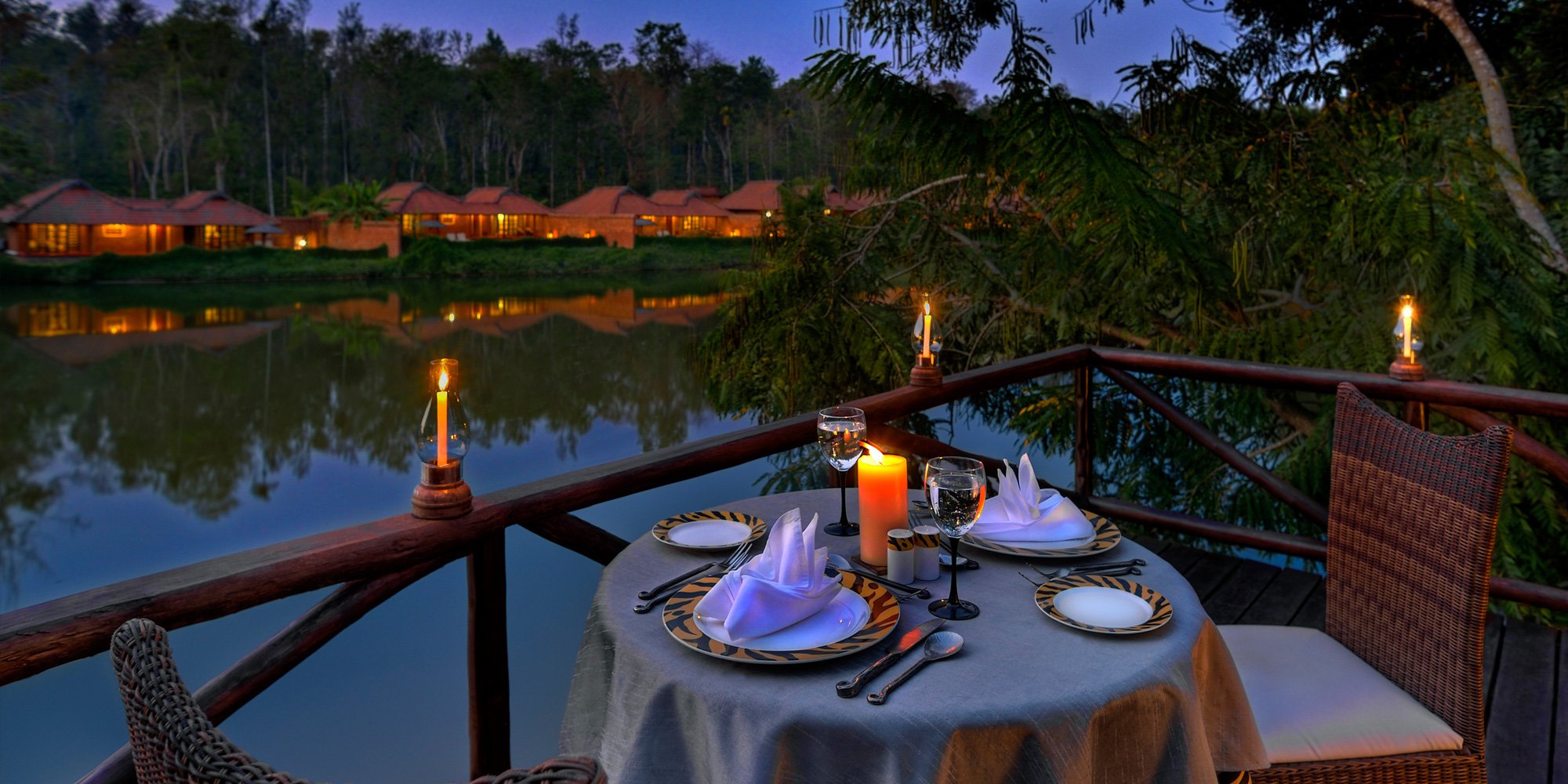 The warmth of the place commences on your arrival, and quite literally, as the staff serves you a cup of aromatic tea with their everlasting smile. A little buggy is available to drop you to your cottage. Don't miss the mystic path surrounded by tall trees. They resemble what you used to see in the fairy tale books when you were younger.

Interiors
Fruits, RO water, a warm bed, and little towel art sure is a treat to the eyes. On the contrary, the real deal is the lily pool villa! It's right outside the bedroom, where the window sill flirts with the pool surface. As a matter of fact, time passes in a jiffy at the extremely comfortable divan!

Other Activities
A 5-7 minute walk will take you to the restaurant which has food that is nothing short of diverse! The staff adds a touch of a-la-carte to the buffet by catering to the moods of your taste buds.
Moreover, activities ranging from tennis to cycling ensures those with a highly active lifestyle are adequately occupied.
In fact, a ride on a very interesting hybrid of a tractor and a minivan through the forest, a plantation visit, a bird watch trip, a night trek is just some of the interesting options the resort gives you.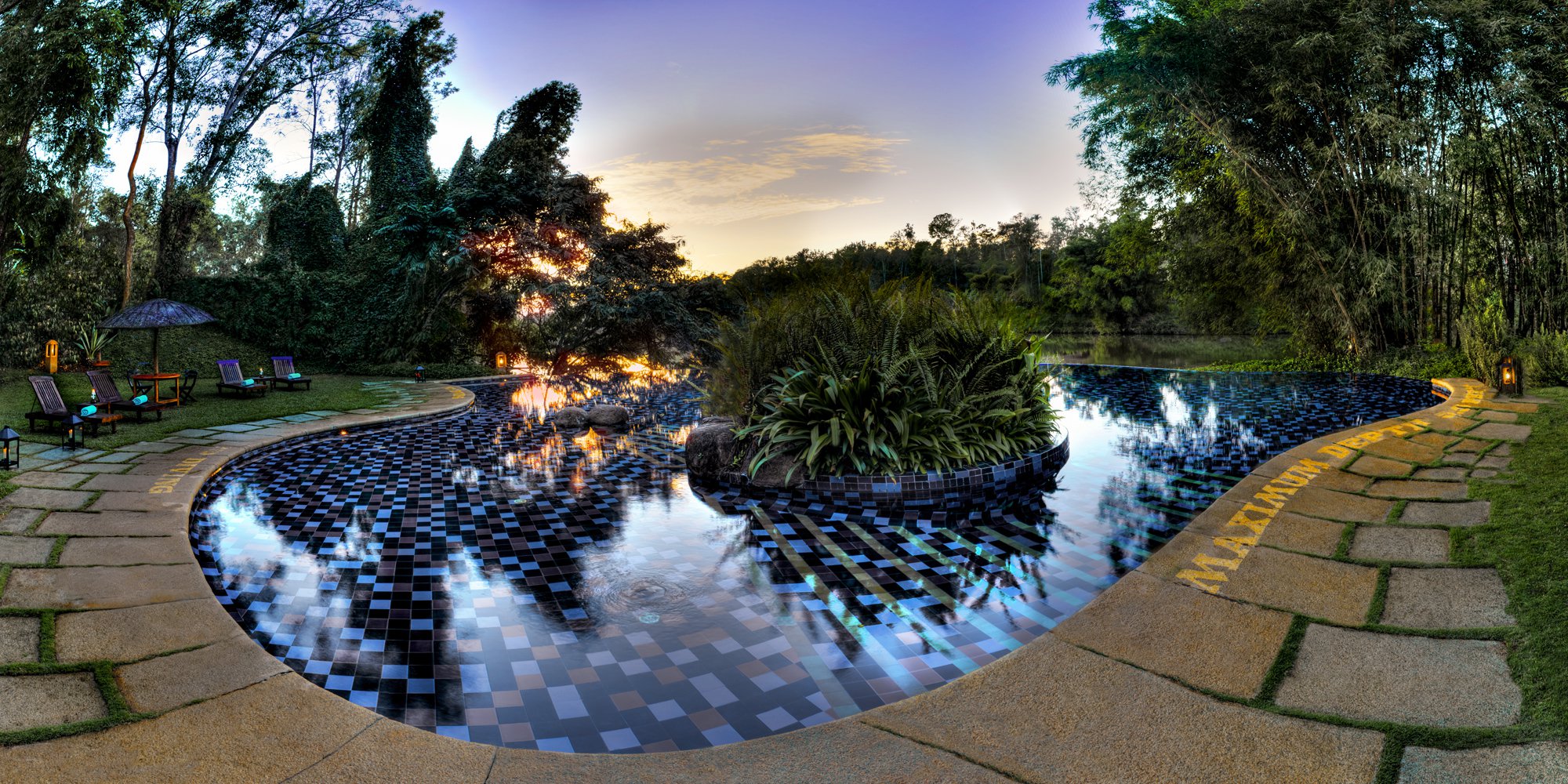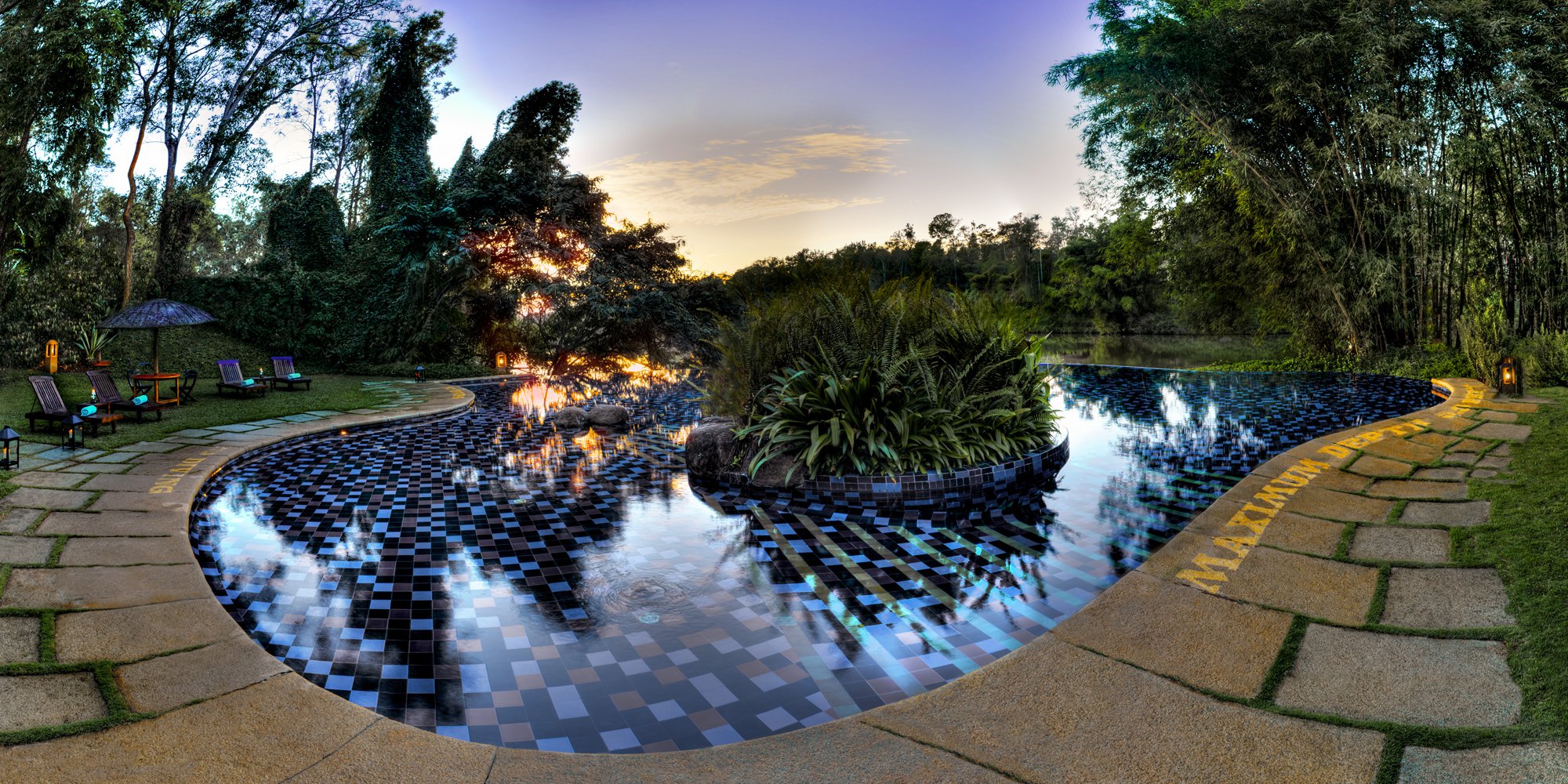 Pure Bliss
The Ayurveda-inspired Spa here is worth not missing anything! If you think you've already experienced all the jazz in the world of Spa, you're in for a big surprise.
Needless to say, service is fantastic, but what adds to the experience is the ambience. A rustic, herbal aroma wafts through the air in the Vaidyasala, transporting you away from the toxic, polluting world.
Come out of the room feeling pure, untouched and spotlessly restored!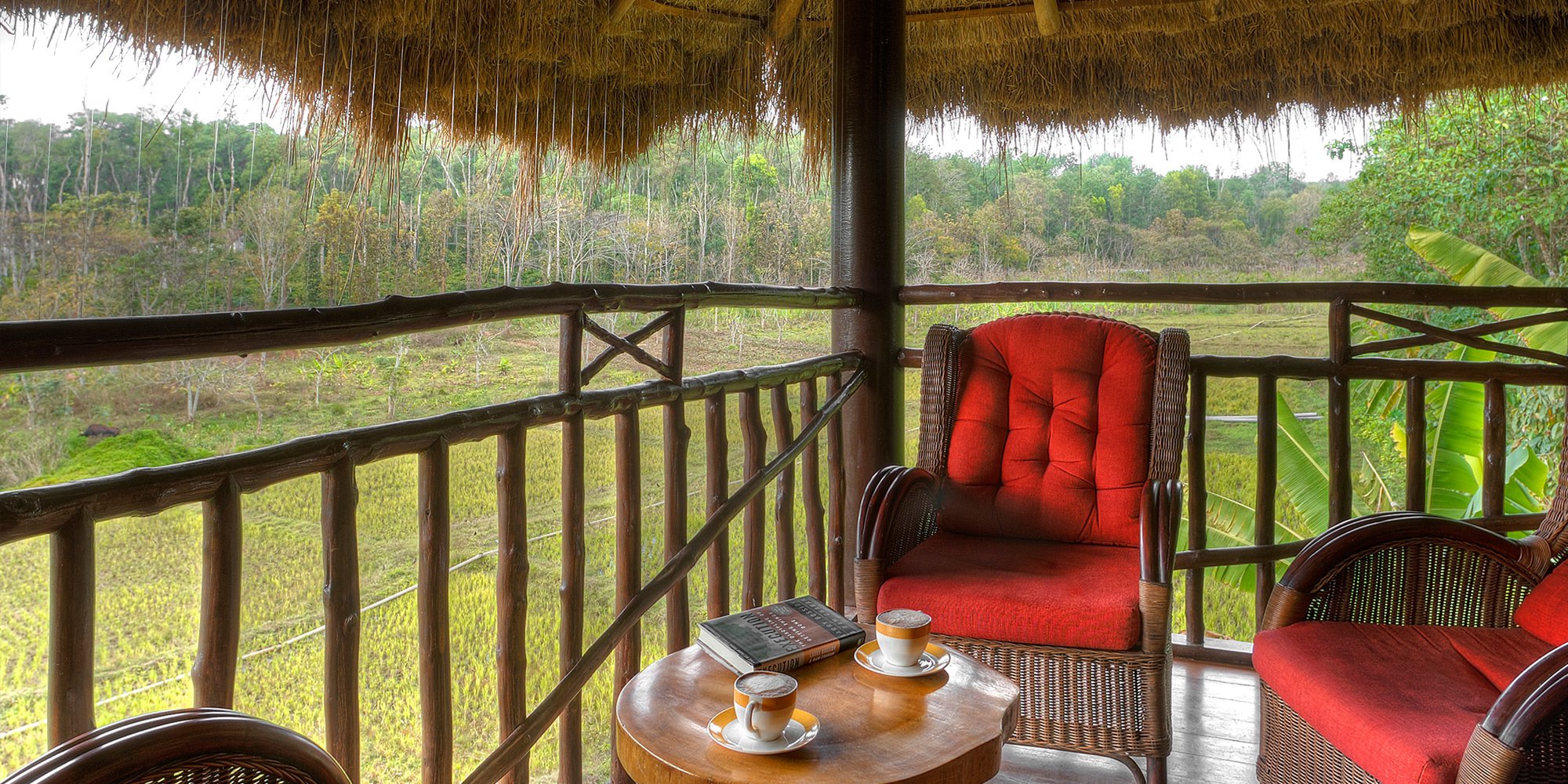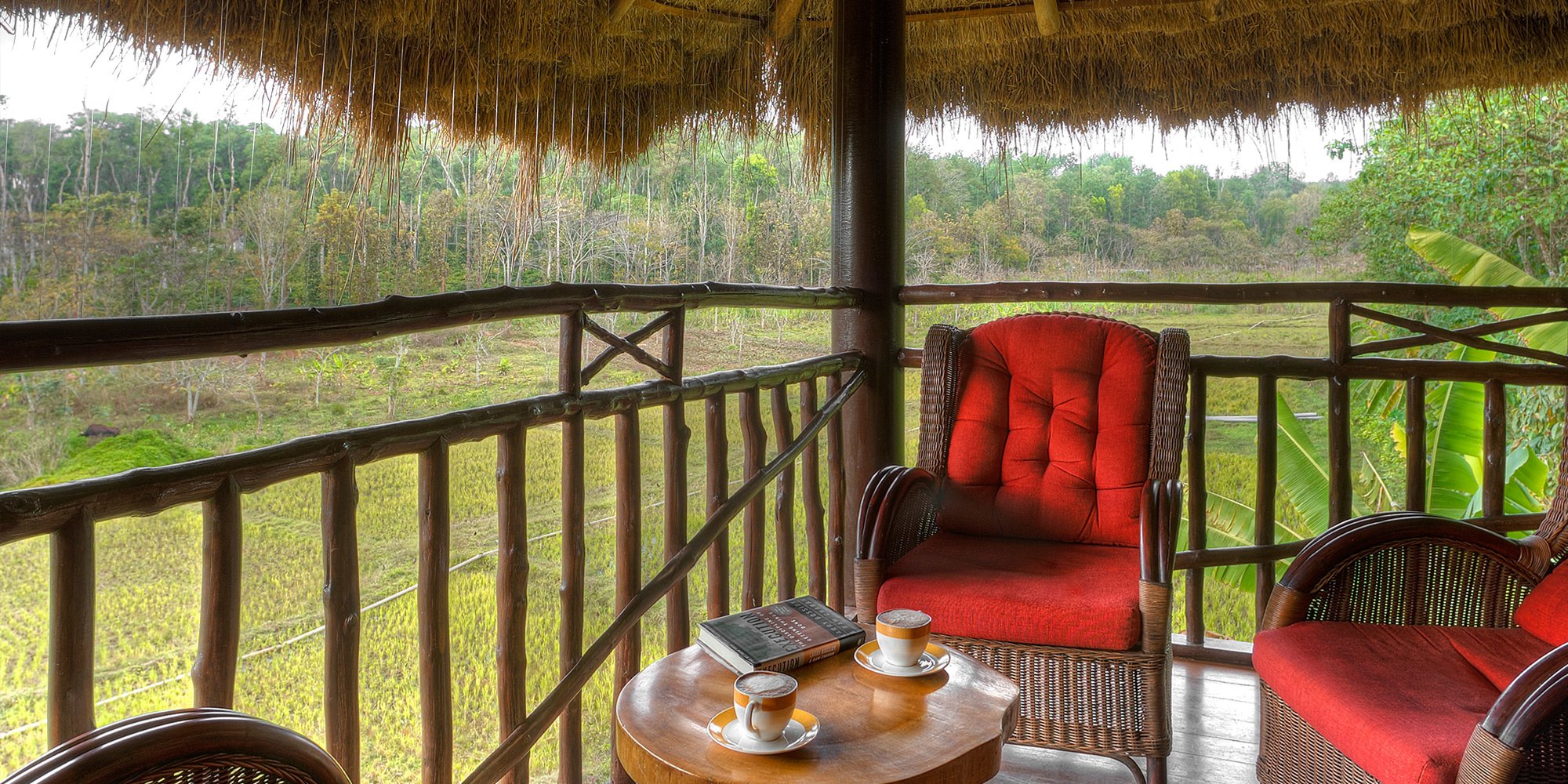 A snack bag for your journey back home and a cute "Miss you!" note culminates your experience here. Orange County certainly knows the art of doing warm and homely, very luxuriously.
The biggest downside – ruining your experience at every other hotel! Why? Well, you'll find it very tough to find one that matches up to the exquisiteness of the Orange County.