You think you have seen weird ? Well, these restaurants take weird to another level. From getting served by monkeys to eating in toilet bowls, these give you the experience you never thought you would ever get.
1. Fish Cafe, Vietnam
A cafe in Vietnam is named Fish Cafe. Well, but if you thought this was a cafe where you can binge on different types of fish, you're wrong. Cafe Ikan is a three-floor coffee shop. The first floor looks pretty normal, but the second and third floors are flooded with ankle deep water, filled swimming fish. One on the floors is dedicated to smaller fish, while the other is teaming with carp. So, you can take your pick who you want to have your coffee with. All you need to do, is take your shoes off, sanitise your feet and take your seats, with fish very likely to nib at your toes. The cafe also claims to use a 24-hour water filtration system to keep the water clean.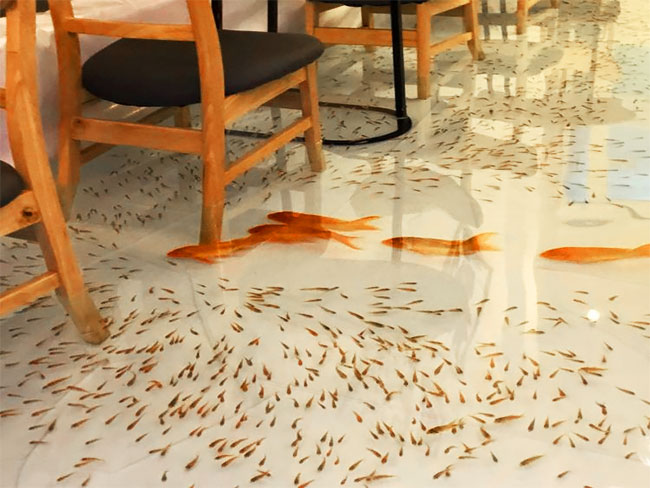 2. Modern Toilet In Taiwan
Could there be anything more gross than a poop themed restaurant? Well, the Modern Toilet in Taipei is all about poop. In the beginning, the restaurant mainly sold ice cream in containers shaped like a squat toilet. This humorous spin became a great success. Soon, they opened a restaurant where everything was toilet bowl and poop themed- right from the food to decor. Guests can even sit on toilet seats instead of chairs and the food is also made to look like piled of poop. Diners can order the Turd Sub Sandwich, a constipation black stool snow cone, or the Urine Clots mango snow shaving. If that doesn't wet your appetite maybe you could try the poop-stuffed pancake or a hot pot served in a toilet bowl.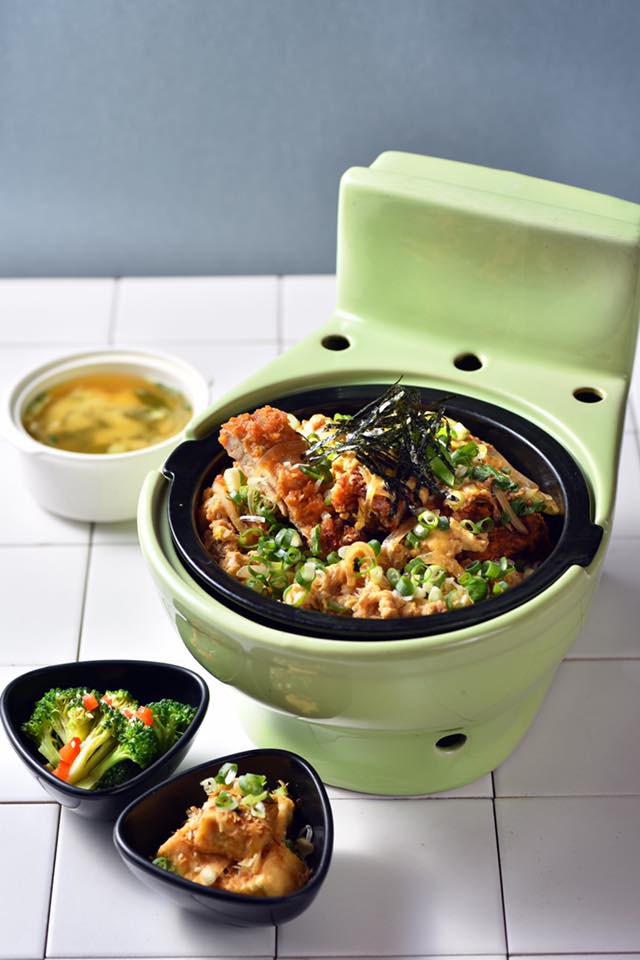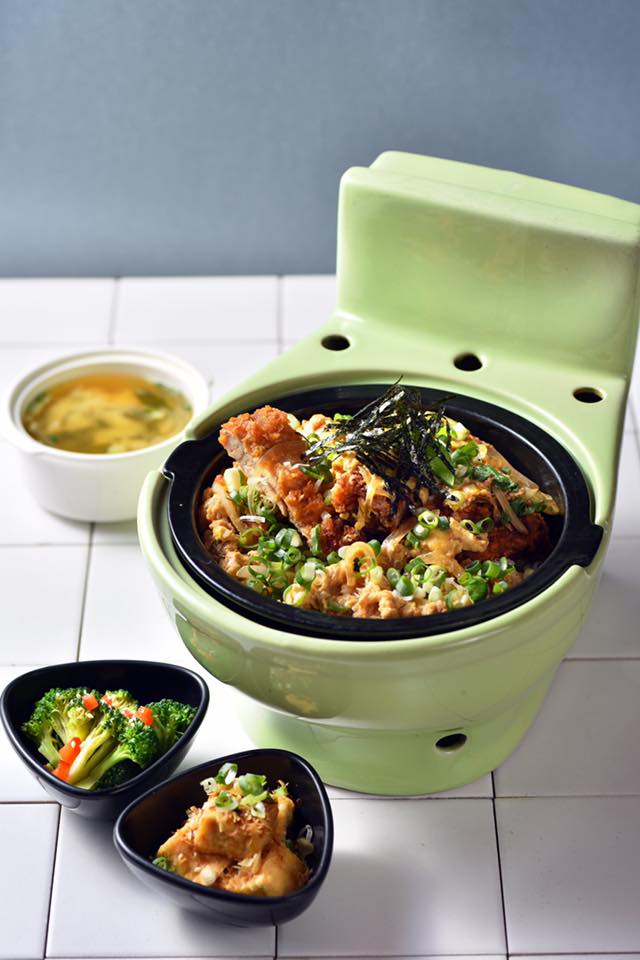 3. Vampire Cafe In Tokyo, Japan
Nestled in a totally unassuming building in Tokyo, is a Vampire themed restaurant welcoming customers their death. Once they step in, they are fully immersed into a hot, dining experience. As for the interiors, diners can expect plenty of coffins, candles, and fake blood. In addition, servers are dressed in gothic costumes and act like strange, undead creeps. On the menu you can find offerings such as the evil animals slaughtered by the family, forest of deeds and bats and more. When the food comes, serves even perform chants and sprinkle the food with blood. This one's definitely not for the faint-hearted!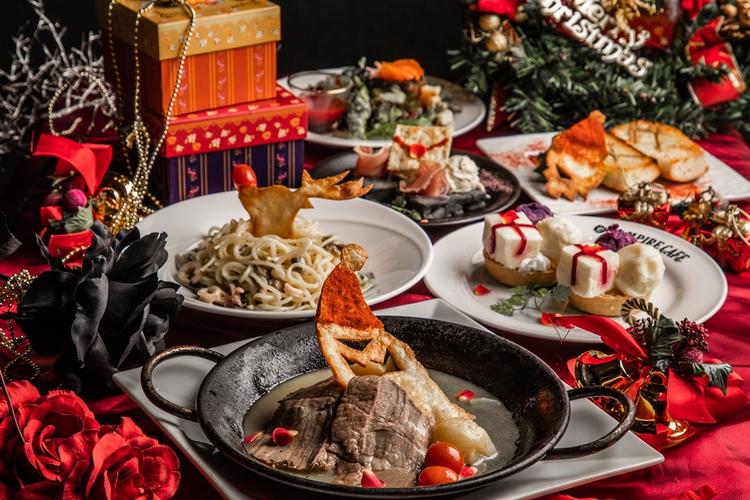 4. O'Naturel In Paris
Well, this one has certainly gone too far. In 2017, a nudist restaurant called O'Naturel opened up in Paris. The intimate restaurant seated 40 diners and claimed to be the French capital's first nudist restaurant. For around $57, diners could enjoy a three course meal in the nude eatery. The only fabric around was the table cloth. The entrance to the restaurant was concealed and the windows were covered entirely with curtains. The aim of the restaurant was to make people feel comfortable in their own bodies. However, unfortunately the restaurant closed down after a while, but there are other similar restaurants across the world.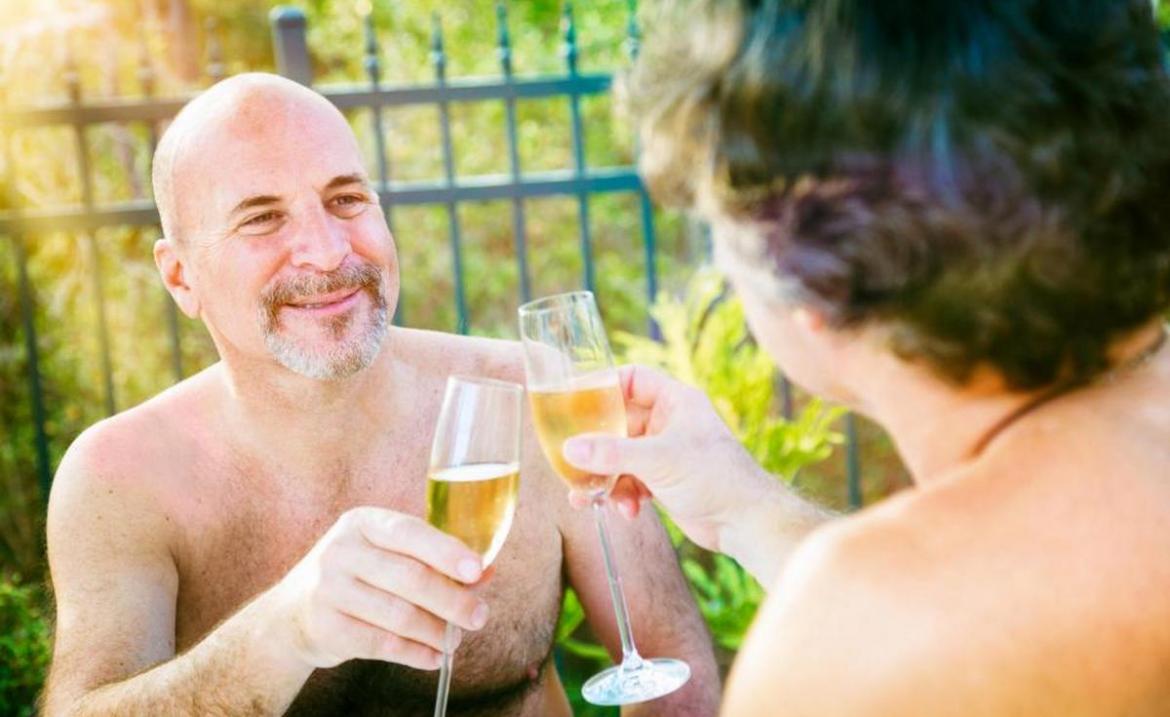 5. Hospitalis In Eastern Europe
Food and hospital certainly aren't a combo, but maybe Hospitalis thought of it differently. This quirky hospital themed restaurant goes hard with the theme. Customers are treated like patients, while the staff are dressed up like nurses and surgeons. Drinks are served in IV drip bags or in medical test beakers, diners use on operating tables and use surgical equipments as utensils. The decor is starting clinical, just like a hospital, with pops of blood, and medical symbols. Diners can also opt to be force-fed by doctors!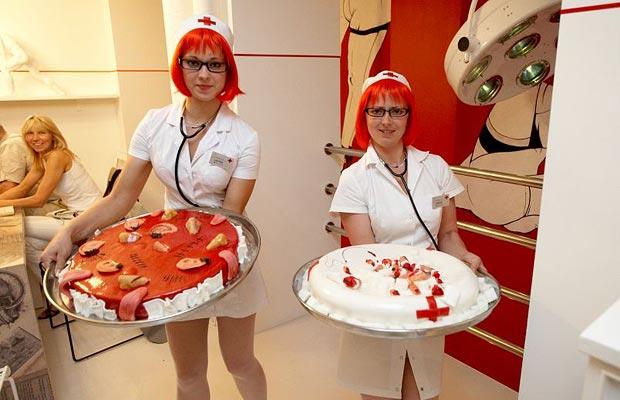 6. Disaster Café In Spain
Normally, we are terrified of earthquakes, but at Disaster Cafe in Spain, diners pay to experience a simulated 7.8 quake, while enjoying a meal. The cafe is very normal-looking on the outside. But once you step in, you'll realize things aren't as normal as they seemed. Firstly, the staff wear construction helmets and other safety equipment, and when the food comes you'll also realize the dishes are a lot heavier than normal. And even before you realize, the lights go off, everything starts shaking and women are heard screaming. There's nothing you can do but wait it out and hope for the best. Unlike during natural quakes of this magnitude, there are never any serious injuries at Disaster Café. In fact all you have to remember is not to wear you're finest outfit, because spilled drinks and food are very common here.
7. Kinderkookkafe In Amsterdam
This cafe in Amsterdam allows kids to cook and serve their own guests. Children come here to cook and serve (their own) guests. The idea is that children are responsible for the running of the restaurant including setting up tables, cooking the meal and serving the guests, depending on their age and with some adult help of course. The cafe permits children from 8-12 years old and can be done during open subscription days every Saturday and several holidays.
The youngest children collect ingredients from the bar to prepare their own cakes, cookies or pizzas etc and can fetch their own drinks. They can prepare everything at the parents' table and if necessary the cafe will take care of the oven-work.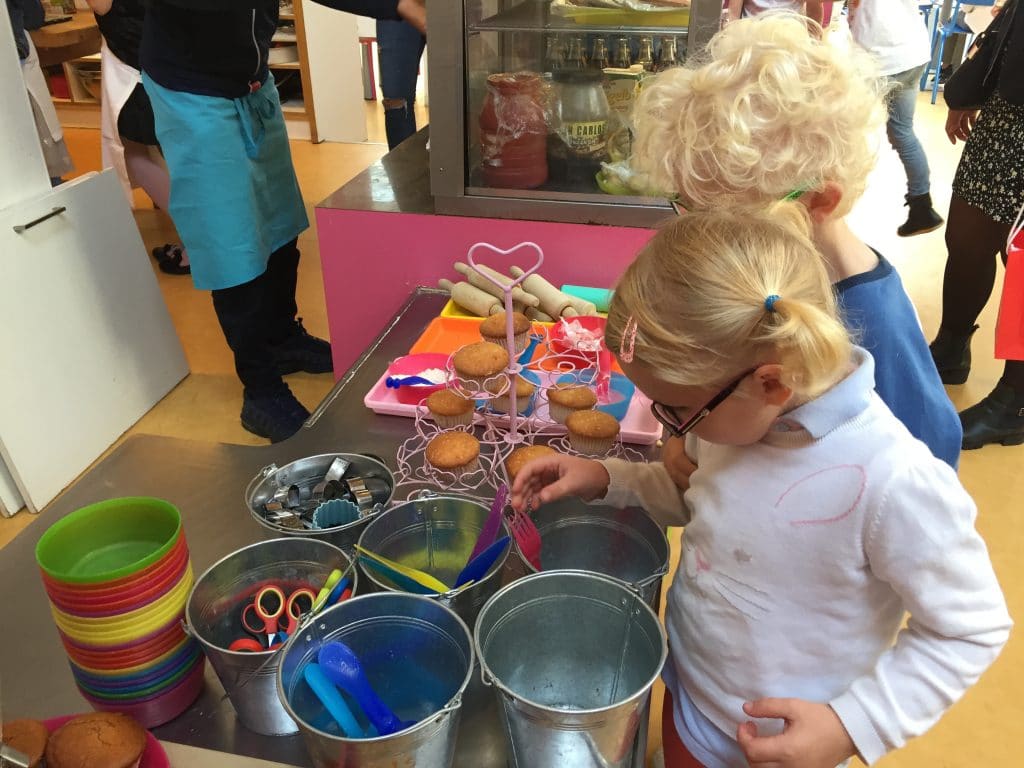 8. Kayabukiya Tavern In Japan
Here is a Japanese restaurant where guests are served by monkeys! Kayabukiya Tavern in Utsonumiya has Macaque monkeys serving guests beer and napkins. While the original Mazaque waiter of the place was Yat-chan, seventeen year old Fuku-chan was also employed as a waiter after she promptly delivered a napkin to a table. The restaurant owner Kaoru Otsuka then decided to pair the two monkeys and now the restaurant is flocked by guests from across the world, to be served by monkeys. Diners are encouraged to leave them a tip of soya beans.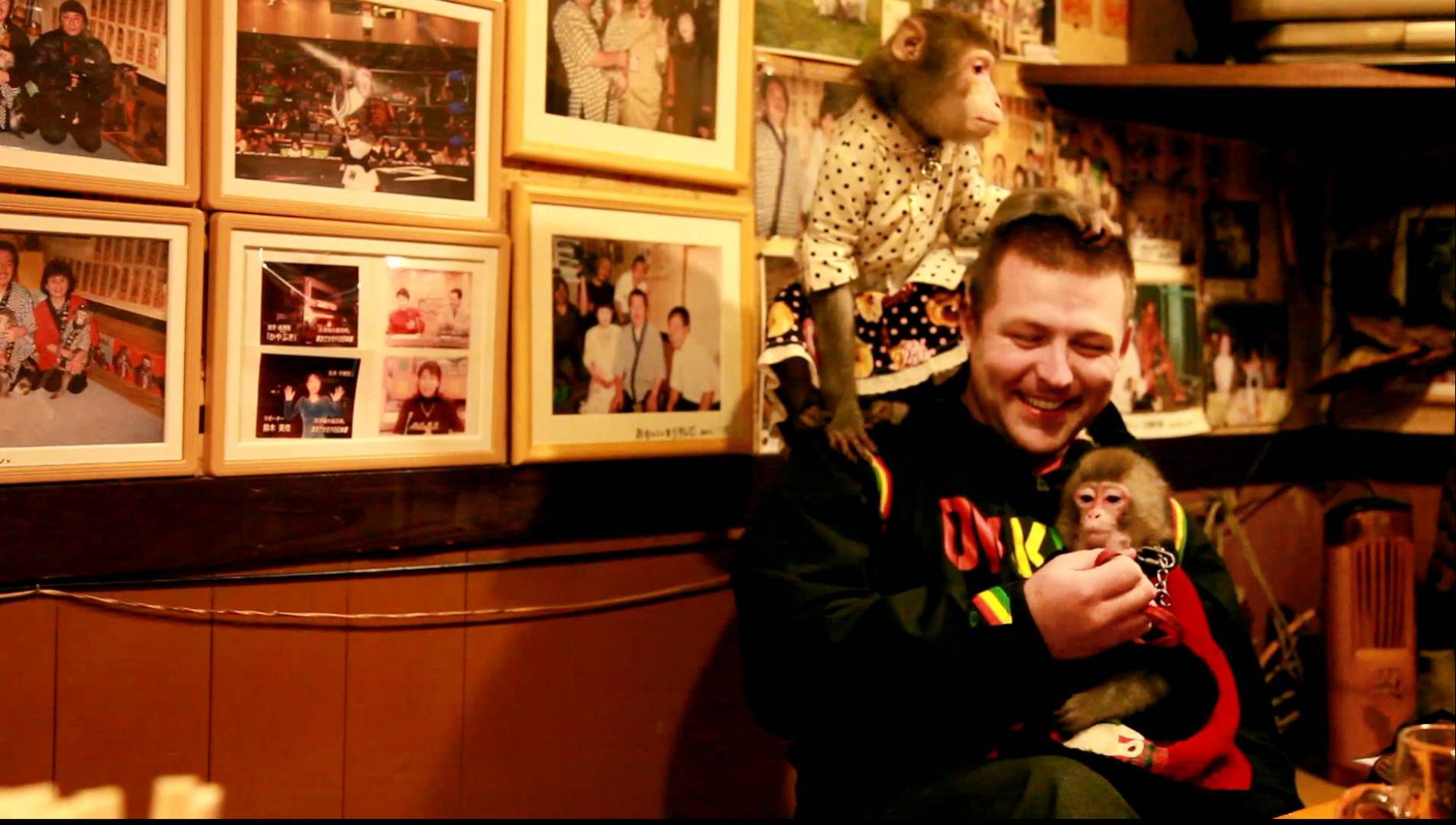 9. Nagashi somen, A Fun Japanese Eating Style
"Nagashi-somen" is an eating style of Somen to catch and eat fine white Somen noodles from cold running water. Normally it is a summer feature in Japan, but you can enjoy nagashi-somen year round at the Tosenkyo Somen Nagashi. It is usually an all-you-can-eat affair for the noodles, with toppings and dipping sauce. Most places offer tempura that can be ordered on the side to round off the meal. Get those chopsticks ready!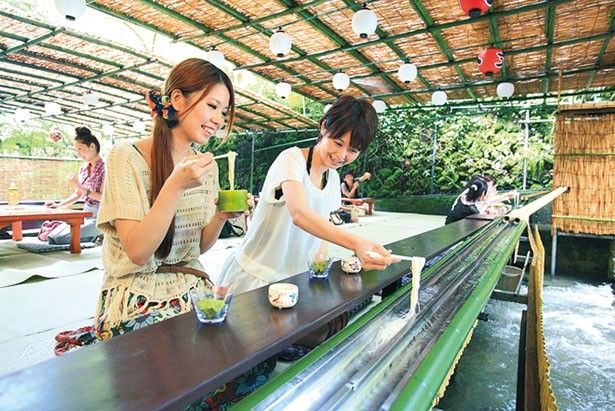 10. Cabbage & Condoms, Bangkok
The name Cabbage & Condoms comes from this tiny vegetable stand where vegetables were sold along with T-shirts, key chains, condoms, and oral contraceptives. From a small vegetable stand it went on to become this restaurant that can comfortably seat 400 guests at one time. As you enter the restaurant you see 'condom characters' , one of them being Captain Condom. Cabbage & Condoms operates as a "Business for Social Progress" and all profits support programs like primary health, education, HIV/AIDS, rural development, environment and water preservation etc.
Acknowledged as one of the finest Thai restaurants in Bangkok, Cabbage & Condoms serves you with some outstanding dishes such as the Massaman Curry.