For those who have a sweet tooth, there is nothing seasonal about wanting to indulge in desserts. So, moti-chur ladoos aren't only meant for Diwali and gulab jamuns not only meant for shaadis. A bite a day, can satiate your cravings. And if you get to have it in the form of ice cream, then your happiness holds no bounds! This dessert parlour in South Delhi is catering just for that!
What's more?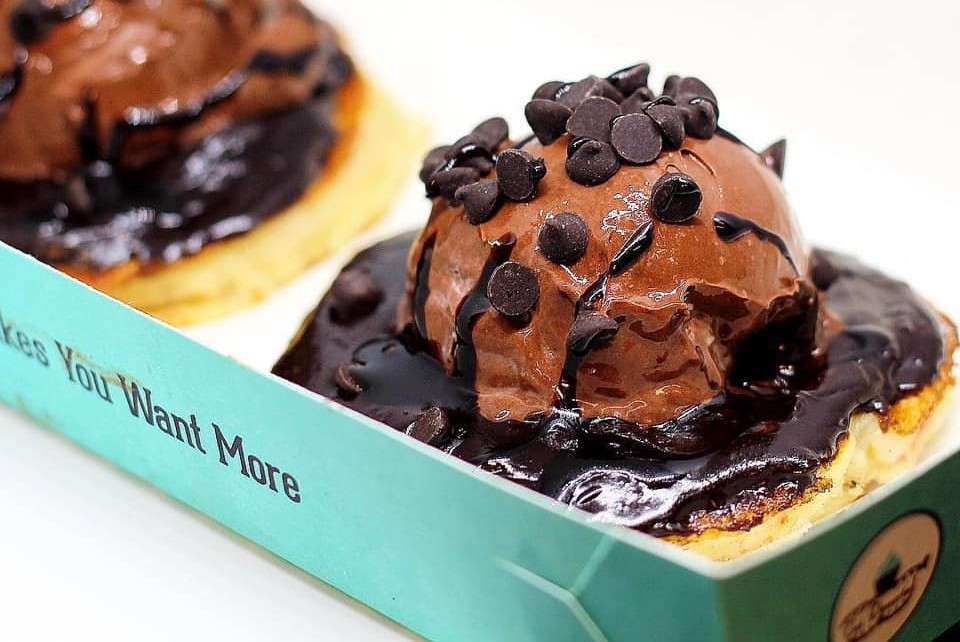 Get Desserted is cute little bakery that has made its way to South Delhi's Greater Kailash area from Punjab. True to its name, it's offering a wide range of desserts that cater to every kind of taste-bud. Waffles, brownies, fudge, pancakes, cupcakes, yoghurts, sorbets, ice creams; they have it all!
That's not the most exciting thing on the menu though. They offer some really interesting versions of ice creams, that peaked our interest. Turning our traditional Indian sweets into one of our favourite desserts, is something that they are offering and it has us drooling already! You'll find flavours like moti-chur, gulab jamun and paan ice cream on their menu and we would like to have a scoop of each please!
Also read: Have A Soulful Stay In South Delhi Under ₹350 At This Hidden Hostel That's Just Gorgeous
That's not all!
While most of our favourite places in the city shut down early, Get Desserted is one of the few parlours in South Delhi that is open till 4AM. Yes! So if you are one of those who feels the need to cater to your midnight cravings, this is just the place for you!
Also read: 5 Things You Must Try At South Delhi's Champa Gali
If you are not a fan of these Indianised flavours, then don't worry. They offer some classic flavours like vanilla, rum and raisin, fig and honey, as well; and if you are feel like indulging in some exotic ones, you can go in for red velvet, nutella or salted caramel.
This might just be the onset of winters, but that doesn't mean that it should keep you away from trying a coop or two of your favourite ice cream.
Where: M2, Main Road, Greater Kailash 1 (GK1), New Delhi
Timings: 1PM – 4AM
Cost for two: ₹300