While making any travel plans the one thing we all focus on is our budget and proximity. But we say, why lose out on beautiful destinations across the world? Here are 20 unique travel destinations that Indians just haven't explored enough.
1. Albania
While travel destinations in Europe are infamous for being over the top expensive, Albania offers a different story. Not only is it not expensive, but also promises the same exquisite, untouched and natural beauty of Europe. With hotels that range from a cheap $20 to $30 per night. Travelers can also visit the Albanian Riviera, which is very similar to the French Riviera, but without the crowd. Enjoy delicious meals for less than $10, then go to the middle of the country and visit the city of Berat and marvel at the Kalaja castle.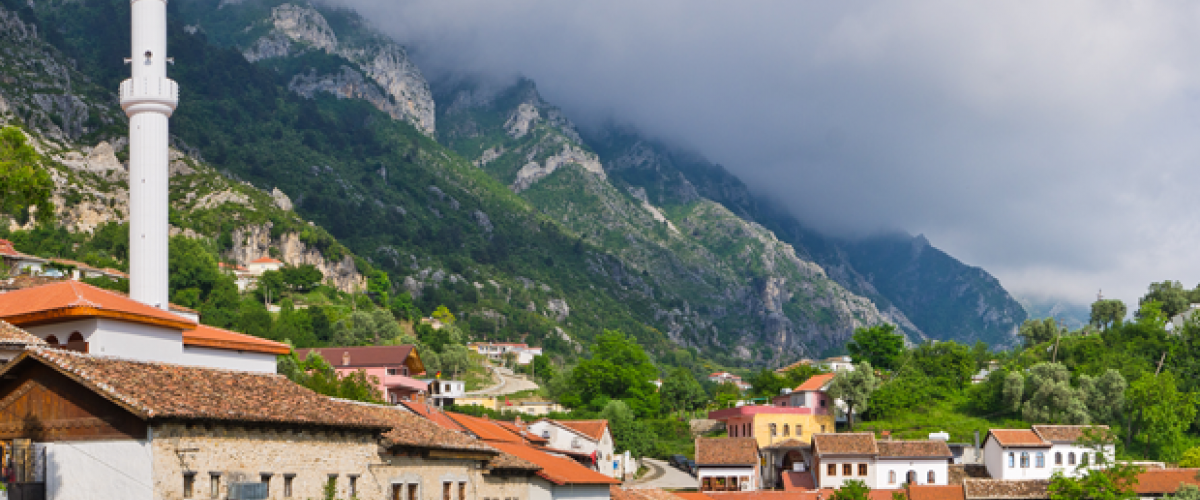 2. Bolivia
This travel destination is your best choice if you are looking for a really affordable place. You can get a meal for only $1 and probably end up spending an average of $25 every day of stay. La Paz is the capital city, but every tourist should also visit the Salar de Uyuni and Lake Titicaca. Salar de Uyuni is the world's largest salt flat, spanning a little less than 10,600 square kilometers, it's a landscape that almost looks like it's special effects.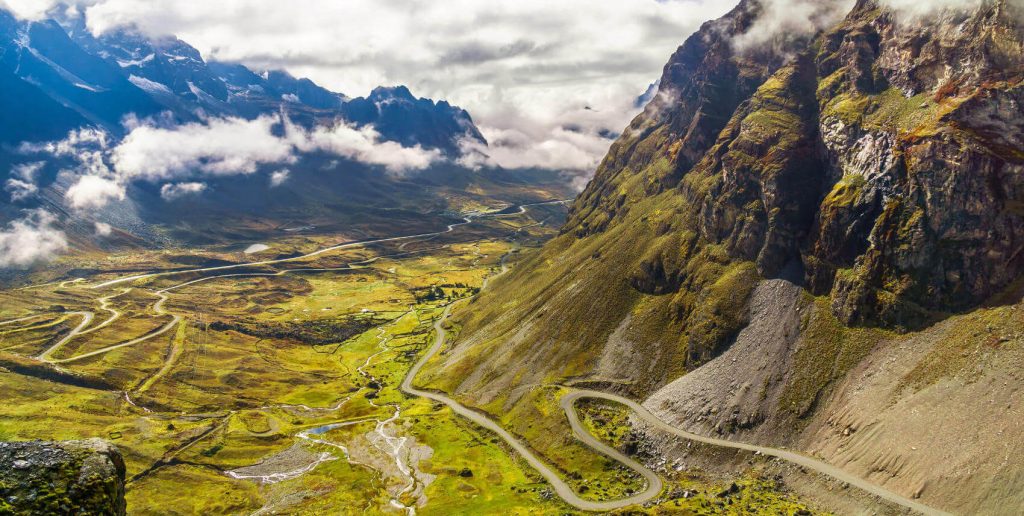 3. Cambodia
Cambodia is a place that proves that being affordable doesnt effect the quality of experience. The 2001 film Lara Croft: Tomb Raider was shot in this country. It boasts of famous tourist sites like the Angkor Wat and Ta Prohm which are all shown so majestically in this film.
4. Ecuador
When in Ecuador, visit Quito, the capital city. Quito is a city that is very rich in culture and history. It should be the first stop when having a vacation in the country. The next is the Galapagos Islands. The best activities in the islands are snorkeling, hiking, kayaking, surfing, and of course, swimming. Have a snorkel or a hike and get up close to the island creatures like the sea lions and sea turtles, right there on the beach, unafraid of humans. The Galapagos is also the only tropical island that's home to penguins.
5. Egypt
We were as surprised as you are. Hostels in Cairo go for as low as $4 a night and could be cheaper if it's a hostel outside the city. Sights and tourist activities can be done for as cheap as $5 up to $10, including a tour of the world-famous Pyramids of Giza. Just avoid the camel rides, if you are staying in Cairo, the Pyramids are only a decent hike from there. There are also a number of temples one can visit, some museums, and remember one bit of information about Cairo, everything here can be bargained.
6. Ethiopia
Bring your adventurous side if you are planning to have a trip to the diverse country of Ethiopia. For culture immersion, visit the very famous medieval settlement that closely resembles Jerusalem. It's the town called Lalibela and is located in northern Ethiopia in the Amhara region. There are at least 11 churches made entirely of rocks, connected via tunnels, and are believed to be standing there since the 12th century. Nature lovers should go to the Babile Elephant Sanctuary and see gazelles, cheetahs, lions, and leopards, aside from the elephants. Check out the Rift Valley, Omo Valley, and the Blue Nile Falls, too. Meals here would only cost around $4, now that's a good deal.
7. Guatemala
Situated in the northern center of Central America, Guatemala is the right destination for budget travelers. Amazingly preserved Mayan civilizations lie here in Tikal. It is a UNESCO World Heritage Site and well worth the visit. Then be enthralled with Laguna Lachua, a lake in the middle of a national park in the highland city of Coban, northwest of Tikal. On average, a tourist could only just spend about $40 a day. That already includes decent lodgings, meals, and transportation. Do not forget to visit Antigua and Lake Atitlan as well.

8. Laos
Laos boasts of cities that are rich in natural sites and beautiful man-made structures. And it is unbelievable how affordable everything is. The least one has tospend a day in Laos is less than $20. A traveler might be able to do this in Vientiane, rather than in the capital city of Luang Prabang. But even so, staying in both cities is very cheap compared to international standards. Visit the sacred monument, the national symbol of Laos, Pha That Luang. A Buddhist temple (or stupa) in Vientiane. Then go north to the small and heavenly town of Vang Vieng.
9. Lithuania
Staying in Lithuania for a vacation can cost as little as $15 a day. Hostels cost around $6 a day, and transportation can be less than a dollar. Meals can be had for just $4 to $5. The people are friendly, food is affordable, and so is the transportation and accomodation. Looks like everything's sorted. The capital city is Vilnius where you must visit the Old Town, St. Anne's Church, and the Gediminas Keep there. Take a trip to Kernave, one of Lithuania's oldest towns, and see relics amongst its archaeological reserves.
10. Macedonia
Another budget-friendly European destination, Macedonia, or the Former Yugoslav Republic of Macedonia, is a destination that's great for hiking and backpacking tourists. Visit Lake Ohrid in the Ohrid region. The lake was declared a UNESCO World Heritage Site. Both for the beauty of the lake and for the cultural and historical monuments found in the area. Medieval churches, amphitheaters, and old fortresses can be seen while hiking the old town. With a $25 a day budget, one can just stay here as long as they want. Hostels go for as low as $8, and meals are the same price, if not lower.
11. Morocco
For a cheap stay in Morocco avoid the usual hotels you would chose and instead go for nice hostels scattered around the country. Explore and soak in the culture in Morocco's tourist-friendly cities. It's capital city of Rabat, the Spanish-Moorish city of Meknes, the city of Fes, where the world's oldest university (University of Al-Karaouine) is, the city of Marrakech, and the blue city, Chefchaouen. If you're into beaches, check out Asilah and Essaouira. If you are a mountain person then check out The High Atlas, which is a sight to behold, and a must-do for hiking enthusiasts.
12. Nepal
India's friendly neighbour, and a popular travel destination amongst North Indians, Nepal is a must visit once. From scenic tours of the majestic Himalayas to helicopter tours the country has a lot to offer.  You can visit the Pashupatinath Temple and the Monkey Temple. You can give the creatures some food but hold onto your stuff tightly while you're at it. Visit also the Garden of Dreams and Bhaktapur. Don't forget to shop some cutesy dresses and accessories while you are there.
13. Nicaragua
While we've all heard of Nicaragua, not many are aware of it being a great travel destination. From street food to active volcano hiking, Nicaragua offers a variety of activities and attractions to different kinds of people. One can go diving in the Corn Islands, surfing at Maderas Beach, or simply island hopping. Nicaragua also offers rainforest adventures for the nature enthusiast and extreme sports for the adrenaline junkie. If planned smartly, your daily budget while travelling this country won't be more than $35 a day.
14. Peru
Peru is a country that is surrounded by equally exquisite travel destinations. Located right beside Bolivia and Brazil, it is cornered by Ecuador and Colombia in the north, and Chile in the South. Peru is the home of the popular ancient Incan city of Machu Picchu. Machu Picchu is an ancient Incan citadel, set atop the Andes Mountains, and is a tourist magnet. But do not limit yourself there, check out Laguna 69 too, it's a majestic lagoon, perfect for swimming. If you are a history buff, then visit the Kuelap Fortress in the north and the Nazca Lines in the Peruvian desert.
15. Poland
For any one looking for a budget trip that includes adventures, a backpacking trip to Poland is a must. Start your journey from Lithuania which is just to the north of Poland. Then continue heading to Vilnius in the south, then further down to Poland. Hike to the Slowinski National Park, in the north of the country, and enjoy the Slowinski Sand Dunes. Check out two amazing castles in Poland, too. The Malbork Castle in the city of Malbork, and the Wawel Castle in Krakow.
16. South Africa
South Africa is one of the most popular tourist destinations in the world today. Keeping in mind the popularity of South Africa as a travel destination,vacationing here is rather cheap. Public transportation is cheap, even renting a car for a day is below $20, and that already includes insurance. There is no dull moment in South Africa because of the vast array of activities one can indulge in. From safaris to wine tasting, the experience isn't one to miss.
17. Tanzania
Head over to Zanzibar in Tanzania if you are looking for a unique and budget friendly beach destination. The beaches here boast of pristine waters and fine sand. Not to miss out on the few things Tanzania is famous for like the Serengeti, Mount Kilimanjaro, and the Ngorongoro Conservation Area. Check out Stone Town and enjoy the cheapest accommodations and more than hearty street food meals for as low as $2. The cheapest hotels in Zanzibar cost only $20 a day whereas the beach resorts here are for just $50 a day. Other cheap towns to explore in Tanzania is Livingstone, which is home to the magical Victoria Falls.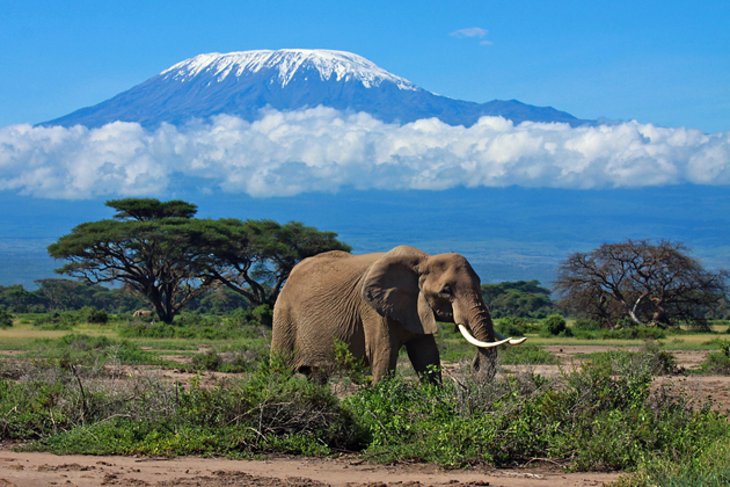 18. Thailand
It is no secret that Thailand is one of the cheapest destinations on this list and also the most popular amongst travelers. But here are a few hacks to help you cut down your budget even further. Instead of heading over to common destinations like Bankok, explore other places. Chiang Mai has fewer people and tourists and is much cheaper than Bangkok. Check out the Wat Phra Singh temple and don't miss out on the elephant camps and conservation centers. Some of the few to look out for are The Maetaman Elephant Camp, Thai Elephant Conservation Centre, Elephant Life Experience, Jumbo Elephant Camp, Mae Ping Elephant Village, and the Patara Elephant Farm. Enjoy the night bazaars and grab yourself a nice souvenir. If you are looking to spend our Days on the beach, then head over to the Turtle Island, popular for its powdery white sand. Phuket is also an affordable destination.
19. Ukraine
Ukraine is one of the most underrated travel destinations in Europe. Hotels in Ukraine go for as low as $20 a night and dining at restaurants as low as $5. Explore and enjoy the history and culture of one of the the most amazing cities in Europe, only here in Ukraine. Lviv, Kiev, Kharkiv, Odessa, and Chernihiv all have something unique to offer. Check out the Annunciation Cathedral in Kharkov, the Potemkin Stairs in Odessa, and the Pidhirtsi Castle in Lviv.
20. Vietnam
Vietnam is one of the most popular travel destinations amongst backpackers and also happens to be one of the cheapest destinations in the world. Hoi An is a popular destination, with a daily cost of only about $21 a day. Trust us when we say that it is every budget traveler's dream destination. Visit the Museum of Sa Huỳnh Culture, the Tra Que Vegetable Village, Hoi An Ancient Town and the Fukian Assembly Hall on a hike. Then soak in the waters of Cua Dai Beach or An Bang Beach. For other city destinations, there's Hanoi and Ho Chi Minh (Saigon).