Uttarakhand has extended the COVID-19 curfew for a week with further relaxations, as per the latest announcement by Cabinet Minister Subodh Uniyal on July 19, 2021. People travelling within Uttrakhand from one place to another won't require an RT-PCR or Rapid Antigen test report anymore. Shops and business establishments in Uttarakhand can operate for six days a week, from 8 am to 9 pm. Water parks can also open with 50% capacity.
And while tourists crowded Mussoorie and Nainital in the past few days, the tourists rush in Mussoorie and Nainital has drastically come down recently. The number of tourists has declined by 50% in Nainital and Mussoorie after the Uttarakhand government tightened COVID-19 restrictions in the hill stations.
Haridwar To Send Gangajal To Devotees Via Post As Kanwar Yatra Remains Cancelled
As the Kanwar Yatra in Uttarakhand got cancelled amid COVID-19 fears, Haridwar District Magistrate C Ravishankar announced that the state has begun the process of sending Gangajal to devotees via post. According to a Free Press Journal report, the DM also told ANI, "We're also planning to supply Gangajal in tankers and are in talks with administration of neighbouring states to avoid large number of gathering here."
8000 Tourist Vehicles Sent Back From Mussoorie, Nainital Amid Heavy Tourist Rush
As part of the Uttarakhand government's efforts to reduce crowding at tourists hubs like Mussorie and Nainital, about 8,000 tourist vehicles were sent back over the weekend. The Uttarakhand police have set up check-posts have at the state border to control the outpour of visitors. Tourists will also need negative RT-PCR tests, prior hotel bookings, and registration on the online portal.
Uttarakhand Has Mandated RT-PCR Tests For Travellers
Uttarakhand has mandated RT-PCR test, registration, and a prior hotel booking for entry to the state. The Uttarakhand police has sent back as many as 4,000 vehicles that were en route to Mussoorie and Nainital. The state government has already announced COVID-19 rules to prevent overcrowding in tourist spots. With the easing of restrictions, a large number of people have started rushing to popular hill stations in Uttarakhand like Mussoorie, Nainital and Dhanaulti. According to a Live Mint report, Uttarakhand Police Headquarters Spokesperson DIG Nilesh Anand Bharane has urged tourists to visit places in Uttarakhand other than Mussoorie and Nainital to avoid overcrowding at one place. The police has also set up additional checkpoints and barricades on roads leading to popular tourist spots.
Uttarakhand Travel: Only 50% Occupancy Allowed In Hotels Amid Tourists' Rush
The heavy rush of tourists in the hills has increased concerns among authorities amid a third-wave scare. The Uttarakhand government has, therefore, decided to issue fresh guidelines for hotels to manage crowds. Hotels will be allowed to operate at 50% capacity at both Nainital and Dehradun. The administration is also issuing challans to those who are flouting the mandatory face mask rule.
Covid Negative Test Report Mandatory To Enter Uttarakhand
The Uttarakhand government will extend the Covid curfew till July 13. People visiting the state must register themselves on the smart city platform. Moreover, a negative Rapid Antigen test report or RT-PCR took within 72 hours is mandatory to enter Uttarakhand. However, restaurants and hotels will operate at 50 per cent capacity. Shops in tourist destinations like Nainital and Mussoorie will be open on Sunday.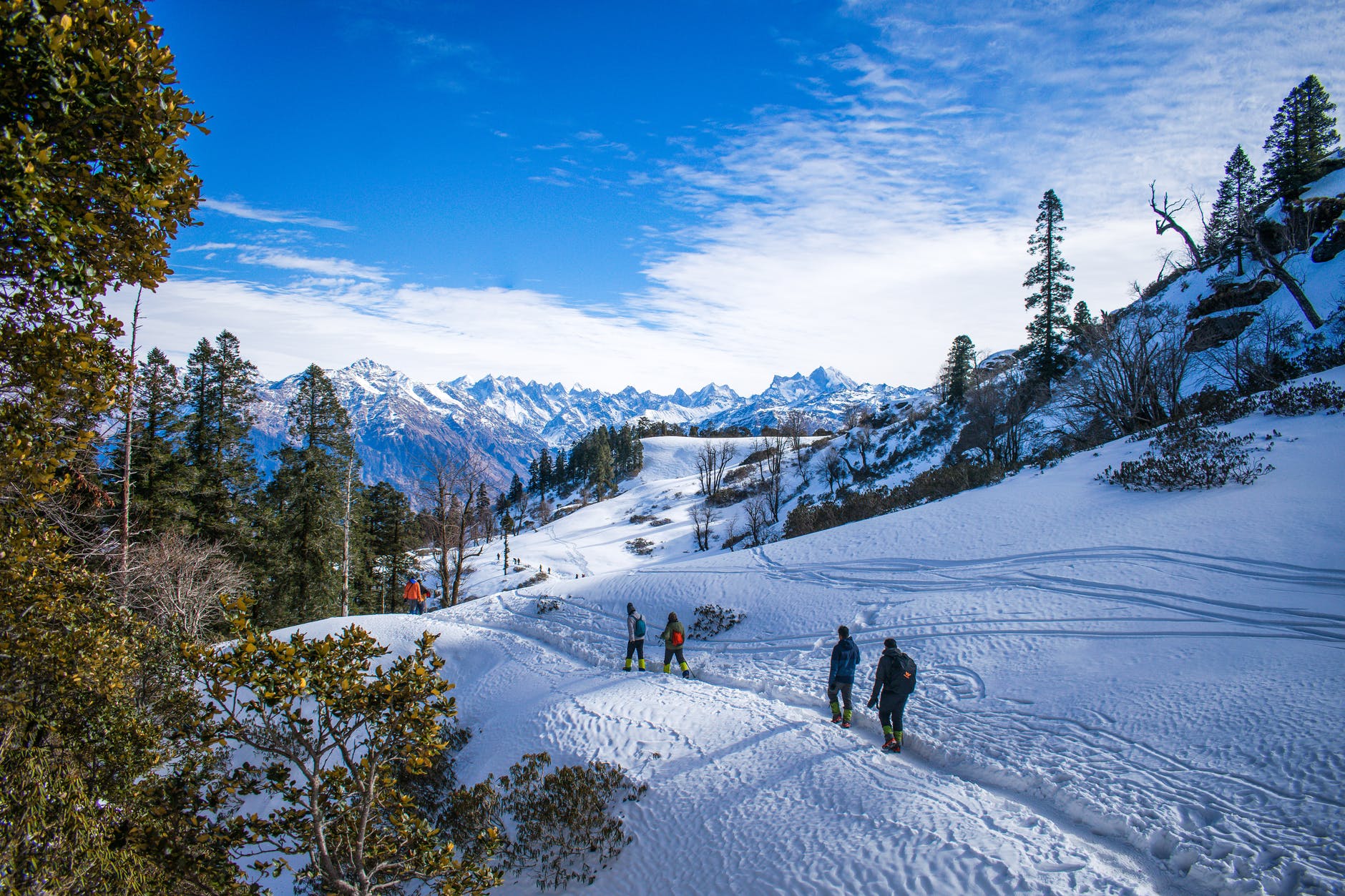 Also Read: 6 Garhwali & Kumaoni Delicacies You Must Try On Your Next Trip To Uttarakhand
You Will Be Quarantined If You Test Positive In Ladakh
The Ladakh Tourism took to Twitter and wrote. "The change in guidelines isn't expected to cause any inconvenience to passengers. Those travelling by road or via air must, in addition to a negative COVID-19 test report, undergo rapid antigen testing on arrival in the Union Territory"
Once you arrive in Ladakh, you will be placed in a nearby quarantine centre and allowed and allowed to enter Ladakh only if you test negative after the Rapid Antigen Test. If you test positive, you will be isolated in a nearby quarantine centre.
Also read: Skip Ladakh & Visit The Buddhist Hamlet, Mechukha In Arunachal Pradesh To Get Shangri-La Feels
Mandatory RAT test for tourists on arrival in Leh irrespective of negative RT-PCR report.#Ladakh #Kargil #Leh #discoveryourself @timesofindia @oltraveller @htTweets @timestravel @ddnewsladakh @DDNewslive @airnewsalerts @PBLadakh @DC_Leh_Official @DvCom_Secretary pic.twitter.com/tvhMcat8fS

— Ladakh Tourism (@utladakhtourism) May 21, 2021
ICMR Gave A Nod To COVID-19 Home Testing Kits
Recently, ICMR also gave a green signal for home testing for COVID-19 using RAT kits. The Rapid Antigen Test only requires your nasal swabs. You simply need to follow the instructions on the package and carry out the test with the help of a mobile phone application. Using Self-Use COVID-19 Testing Kit During Your Travels? Here's Everything You Need To Know.
Also read: Ladakh Is Gradually Dying But We Can Still Save It & Here's How
Welcome to Covid-safe Ladakh!

🔴Attention all Tourists to Ladakh
🔵 RT-PCR is mandatory to all Air & Road tourists.
🟠 RT-PCR test should be within 96 hours of your arrival in Leh/ Kargil.
🟣 Hotels &GHs in Leh & Kargil, are put on alert to comply.#Ladakh #Kargil #Leh pic.twitter.com/71uuZW4f7H

— Ladakh Tourism (@utladakhtourism) February 26, 2021
The number of active cases in Ladakh has crossed 1,600. About 175 people have died in the Union Territory so far. The locals have been requesting a lockdown in Ladakh after 5 deaths were recently recorded on a single day. Clearly, travelling is a slippery slope right now. And if you can't avoid travel, be sure that you take all the necessary precautionery mesasures.