Saudi Arabia, which was once known as a repressive country in terms of women's rights, is now doing everything it can to empower its women. After deploying women police officers at the holy places of Makkah and Madina, the Kingdom of Saudi Arabia now has a female reporter on Saudi TV. Vatika and Curly Tales are proud of women in Saudi, who are taking a step forward to do things for themselves. In fact, to salute these women, Vatika- GCC's leading natural hair care brand has launched a campaign called- 'Vatika Voices'. Through Vatika Voices, we aim to give that much-needed push to the girls of GCC. We aim to help women achieve their aspirations and shape society with their inspiring ideas and creations. Vatika Voices is a campaign that will help girls overcome all the hindrances and become an inspiration for the rest. And to get some more inspiration, read on to know more about Latifa Al Awaid. 
Latifa Al Awaid Makes History By Appearing On TV Wearing Niqab
A Saudi journalist now becomes the first female reported to appear on state-run Al Ekhbariya TV while donning her niqab. Yep, Latifa Al Awaid, who used to report with voiceover earlier, now appeared on the TV while recounting news from Al Ahsa city wearing her niqab.
Latifa joined the TV channel in January 2020, and since then, she was presenting news without appearing before cameras or showing her face. And now, when she did so, with her niqab on, her photos and videos went viral on social media in no time. The brave reporter was lauded by many; she also became a source of inspiration for many Saudi women out there.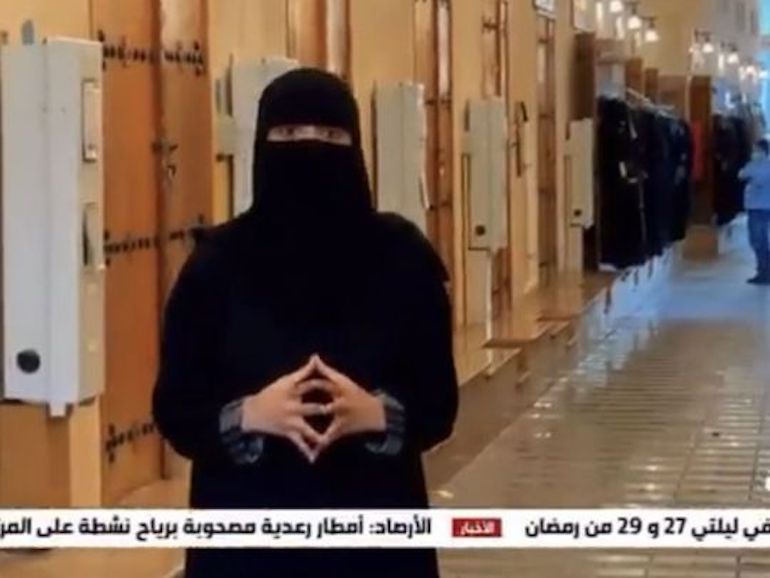 Speaking about this landmark achievement, the director of the TV channel in the eastern region, Khaled Al Janahi, said on Twitter- the channel's general manager, Faris Hizam, agreed to allow the reporter to appear in front of the cameras while wearing her niqab.
Saudi Arabia Aims To Empower Women In Diverse Fields
Well, even though she is wearing a niqab, the fact that she got a chance to be on TV is historic in itself. And this move is in line with Crown Prince Mohammed bin Salman's Vision 2030 initiative, which aims at introducing reformations that allow Saudi women to progress in diverse fields. In fact, in 2019, Saudi Arabia created history by lifting travel restrictions and lifting the driving ban on Saudi women.
Women in Saudi Arabia can now register their children's birth, serve the military as soldiers, lance corporals, corporals, sergeants, and staff sergeants and serve the country in every way possible.
Vatika and Curly Tales, laud these efforts and hope that women in Saudi Arabia soon become empowered and free like women across the world.