Vikas Khanna's eight years of hard work, 'Sacred Foods of India' is finally here. This is the 38th of the 50 books that Chef Khanna promised to write as a child in front of his father. On 23rd June, Khanna is seen launching his Magnum opus as an NFT( non-fungible token). The chef is also seen collaborating with the country's first 'phygital' platform Akshaya.io for the same. Sacred Food of India is a limited-edition book that offers recipes for prasad and foods served at various holy places around India. Read on to know more about the tidbits of the inside story!
Chef Vikas Khanna And His First-Ever Collaboration
Akshaya.io is responsible for creating Non-Fungible Tokens (NFTs) for Sacred Foods of India. This is to enable Vikas Khanna's fans to own the original NFT along with the physical copy of the cookbook. This purchase will authenticate the originality of this limited-edition work. It also makes sure there will be no duplication of the ownership of the asset in any form. This is the first-ever collaboration for Chef Vikas Khanna with a Web 3.0 enterprise.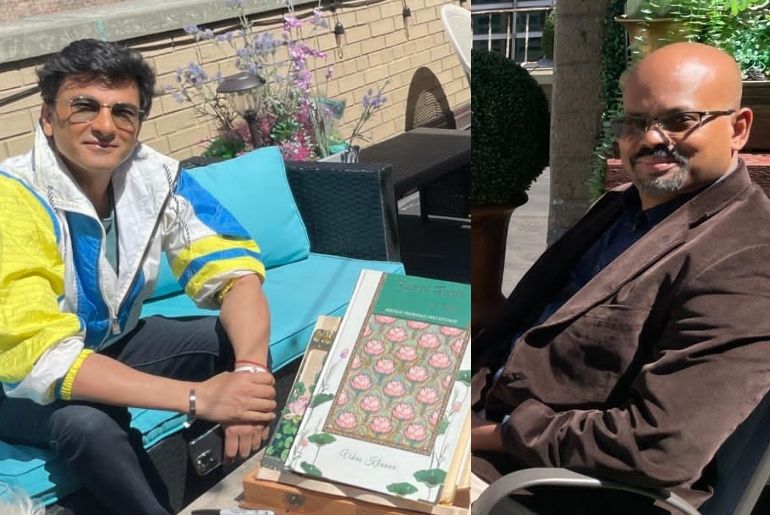 The chef is however eager to create more AR and VR assets for his future works. "I am happy to be associated with Akshaya.io, World's first 'Phygital' platform, which will enhance the user experience by generations. The clarity in vision of those behind Akshaya.io makes me believe, together we are going to create a great asset via this launch", reveals the chef.
View this post on Instagram
Also read: Chef Vikas Khanna Makes It To Gazette Review's Global 10 List; A Proud Moment For India
More about NFT And Akshaya.io
Non-fungible tokens or NFTs are digital assets that help one trade across products, including online-only assets. An NFT is a non-interchangeable unit of data and is stored on a blockchain. You can either sell or trade it. With Metaverse, NFTs, and other advanced tools, the world is slowly starting to experience the Web 3.0 transformation. It is all set to transform the utility of the internet to unimaginable levels. And  Vikas Khanna seems to comprehend it quite beautifully. This is the right time to create physical + digital assets that will gain prominence in the coming years. Akshaya.io is the first-ever platform to provide the best experience of physical and experiential shopping in the virtual world. Akshaya's marketplace powered by deep-tech enables brands, iconic celebrities, and content creators to market their products as PHYGITAL NFTs. And chef Vikas Khanna is seen doing the same with Sacred Foods of India.