Under 140 Characters 
Chitradurga Fort, 200 kms from Bangalore is hailed as one of the top tourist destinations in Karnataka.
What Is It? 
Easily accessible by road or train, Chitradurga translates into 'a picturesque castle'.  There are 18 temples in the upper part and one huge temple in the lower part of the fort. The fort is popular for it's association with Mahabharatha. It is believed that Rakshasa Hidimba was living here with his sister who got killed by the Pandavas here. Another story popularly associated with the fort is of a woman called Obavva, wife of a soldier. Obavva upon seeing Hyder Ali's soldiers entering the fort through a secret hole, kills them one by one with her Onake ( masse or pestle)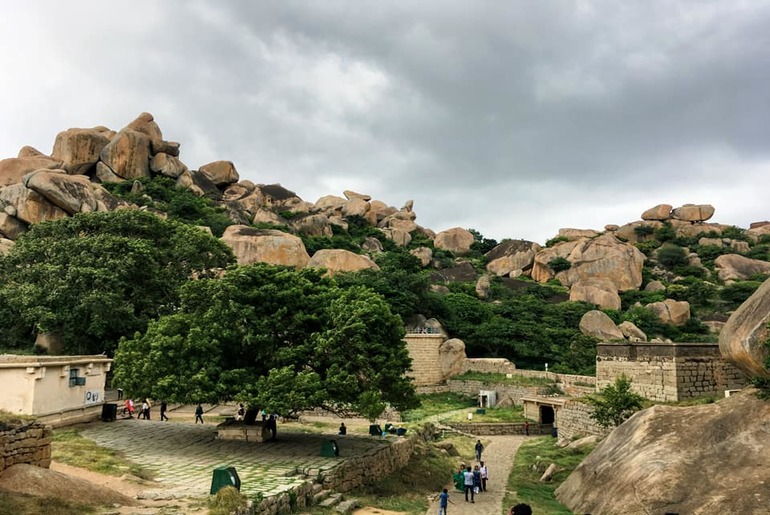 What Else?
Indian history books have inscriptions suggesting linking of Chitradurga area with Maurya Dynasty of 300 B.C and the Chitradurga Fort has its root back from 10th century AD. This fort was built and expanded by different rulers such as Chalukyas, Rashtrakutas and Hoysalas but the golden era of this fort was between 14th to 18th centuries.
Deets
Address: Chitradurga, Karnataka 577501
Contact: 081942 35652