Trekking is a beautiful experience and it becomes more remarkable with nature at its greenest form in the rainy season. Owing to the rainy season in India, trekking is surely going to be an experience of a lifetime. Great news for Mumbaikars and Punekars! If you are looking for a place to experience the best of trekking then we have the best recommendation for you. Travel to this hidden waterfall in Tamhini and enjoy the best memories of trekking at an unexplored destination.
Bedgaon Waterfall In Tamhini Looks Stunning!
Bedgaon waterfall is one of the unexplored wonders near Devkund. It is a magnificent destination with very less crowd. In fact, people often name this waterfall a secret place. This offbeat destination is blissful to the eyes and nature is at its best here. Surrounded by lush greenery, a trip to this waterfall in Tamhini is enough to unwind from the stress and bustles of our lives. Relax in the lap of nature and experience the magical greenery in this hidden waterfall.
Also read: Trek To This Spiritual Cafe In Himachal That Sits Near A Waterfall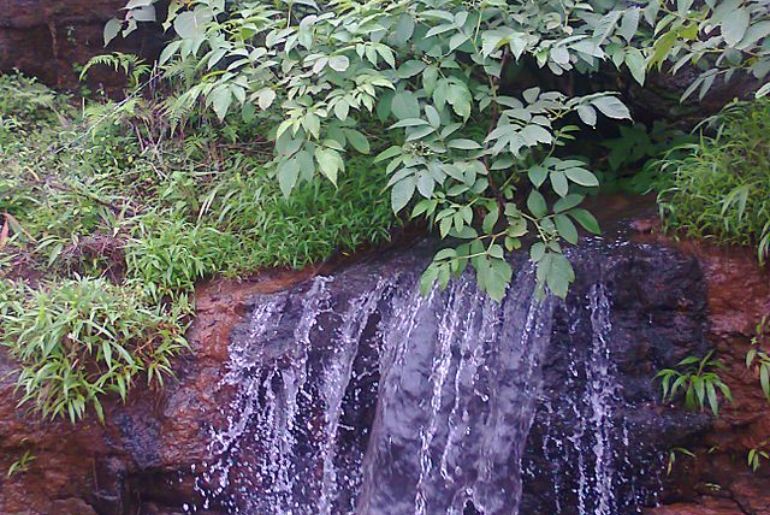 The Roadtrip Of This Journey Is Ethereal!
It takes only a few hours to reach the starting point of the trek both from Pune and Mumbai. You can easily reach the destination in just 3-4 hours by road and the journey is magnificent. The roads leading to Tamhini are great and the landscape of greenery as the backdrop will steal your heart. The place has a lot in store for you and this picturesque journey is a part of its awesomeness.
Also read: This Hidden Village In Ladakh With Emerald Lakes & Trekking Trails Is Perfect For Backpackers
A Paradise For Adventure Enthusiasts!
Bedgaon waterfall and the Tamhini ghat are the perfect places for people who love to experience adventurous activities. With monsoons approaching Maharashtra, this time is the best time to explore the magic of Tamhini. Pristine waterfall, dense forests, ghats, and Mulshi lake; a one-day trip to this destination is the perfect plan for the weekend. Enjoy trekking by the trails of the Tamhini ghat trek route and witness mesmerising views of the mountains. Also, for more thrill and adrenaline rush experience cliff jumping in this stunning hidden waterfall.