In October 2020, the world's first Bear Grylls Explorers Camp was opened in Ras Al Khaimah. Packed with adventure, we all were so looking forward to visiting this camp, and you can now do that. Yep, Bear Grylls Explorers Camp is now allowing guests to stay overnight. And if you are already excited about this, then here's everything you must know.
Bear Grylls Explorers Camp Has Nine Designed Cabins With Outdoor Lodging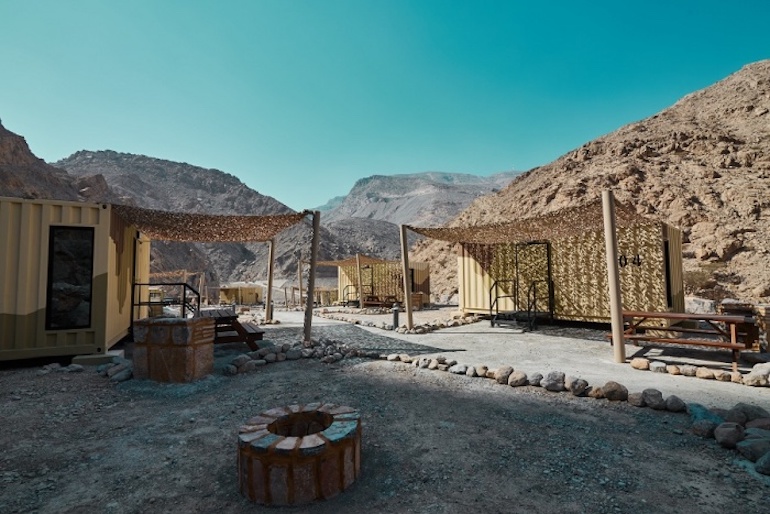 The explorer camp has nine recycled and redesigned cabins with a unique outdoor lodging. The cabins are designed in a way where the guests can enjoy more of the outdoors activities than just staying put in the rooms. Guests can also enjoy activities including instructor-led survival courses, mountain biking and climbing, as well as self-guided and instructor-led hikes.
Pets Are Also Allowed At The Explorer Camp 
In terms of accommodation, up to three adults or two adults and one child can stay in one cabin. The cabin also has a private barbecue on a private outdoor terrace to prepare meals. Each cabin will be equipped with plates, bowls, cutlery, mugs, barbecue tools and toilet paper. Besides this, there's an on-site shop that provides snacks and firewood for the camp, which can be purchased if needed. If you have a dog with you, then they are welcome to the camp too. Two dogs per cabin with an extra charge of AED 50 is allowed. However, dog parents will have to keep their pets on a leash and accompanied at all times.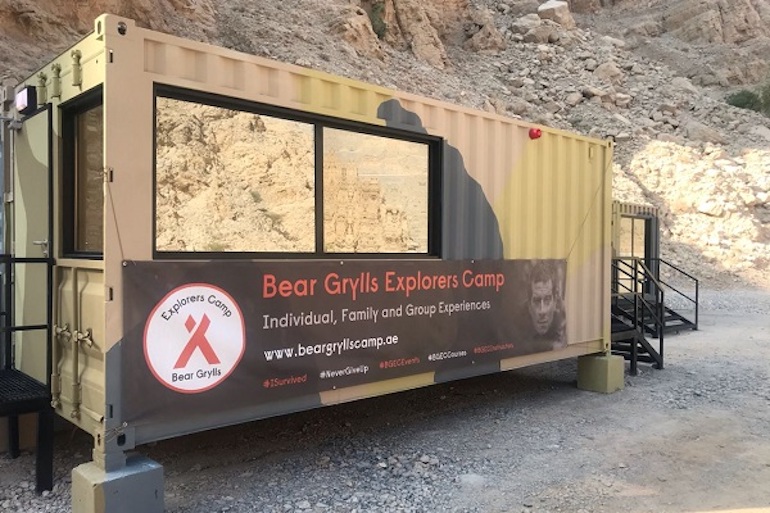 The Tariff For Per Night Stay Starts From AED 450 And The Bookings Are Now Open
If you are excited to try on the survival courses, then you must know that the courses are designed for adults and families, outdoor enthusiasts, or as team building activities for corporate companies. While you will get to enjoy the fun activities, you will also be exposed to both practical and extreme survival techniques for some of the world's toughest areas and can expect plenty of surprises along the way.
The camp is now taking the bookings from today, and prices per night start from AED 450 on weekdays and AED 650 on weekends. For more, you can check their website here.