When it comes to travelling, we often love to travel with our loved ones, and our pets are no different. Travelling with our four-legged companion is always a fun thing to do since we not only get to bond with each other but also get to enjoy each other's company outside the four walls. However, travelling with your pet for long-distance is not always an option. But we can make the most of it by travelling with them domestically. How do you ask? Well, by train, of course. Here's your detailed guide on travelling with your pet via Indian railways.
Take your pet on a train journey, and you can thank us later.
How To Book The Tickets
When it comes to training tickets, you will have to book an AC first-class ticket and ensure you book a cabin/coupe so that you have the space to yourself. For tickets- if you carry your dog in the box, you will be charged at luggage rates, i.e. 60 kg per pet dog. You should also note that travelling with pets is only allowed in the first AC and not in AC2 tier, AC3 tier, AC chair car, sleeper class, and second class compartments.
Trains To Not Choose
If you are planning to travel with your pet in Rajdhani/Shatabdi, you must know that booking dogs in dog boxes are not allowed, as they don't have boxes.
Things To Keep In Mind
One needs to write a letter to the chief reservation officer of the boarding station. And with the letter, attachment of all the necessary vaccine and fitness certificates is a must. Once you get the permit, reach the station on your travel day, go to the parcel office and show them tickets, fitness certificates of your pet, and all the necessary documents.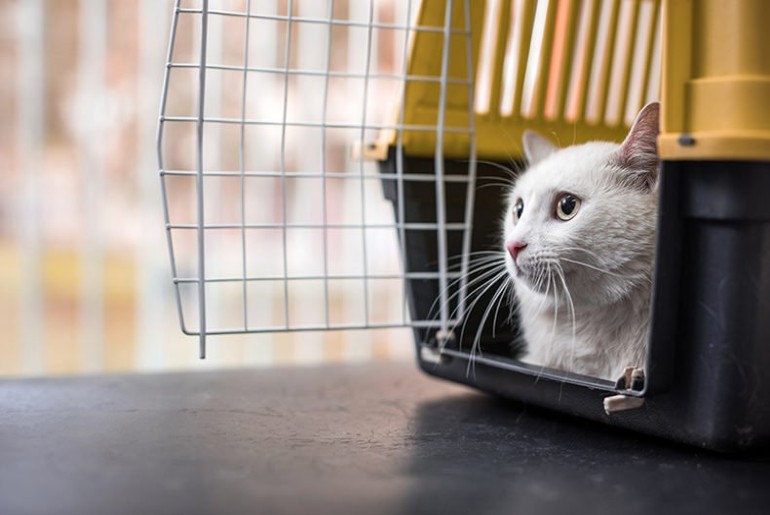 Things To Keep In Mind For Your Pet's Comfort
Ensure that you carry food, water, treats, and their favourite toy- this makes the journey for your pet super comfortable. Besides, understand the map route of your travel so that you can take your pet for a walk at stations with longer stops. Train your pets for the journey, play with them and ensure they don't enter other compartments.
And when you keep all this in mind, travelling with a pet becomes super easy.