Under 140 Characters
Wok Express restaurants, Mumbai now introduce a Chef Recommended menu that has all your favorite Wok ingredients at extremely low rates!
What Is It?
Tired of thinking about menu options every single day? Wok Express is here to save your day!The Chef Recommended menu has options of a pre-set wok box that comes with your favorite base, veggies, sauces and condiments so that you don't have to worry about ordering again.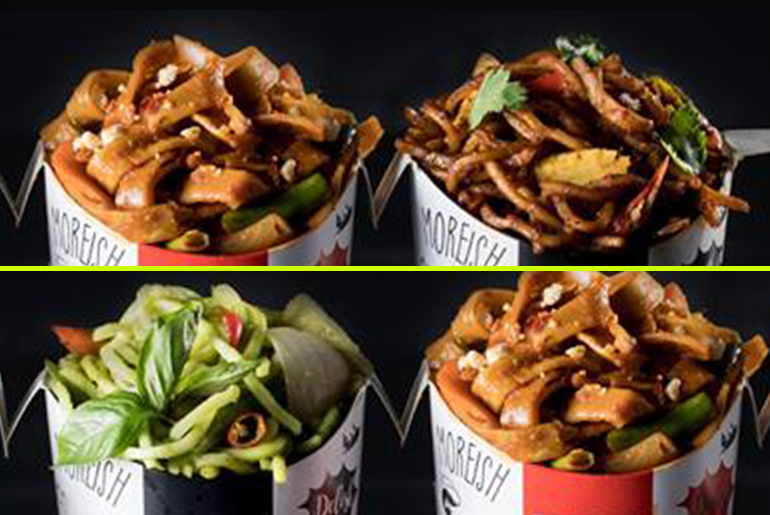 Wok Express has 16 outlets in Mumbai serving the best Wok Box. They have now introduced the Chef Recommended menu and the prices have been cut down to a shocking extent. Now you can get your wok box and pay less for it too! Enjoy the Nano wok box at only ₹99 and ₹129 for veg and chicken as opposed to ₹149 and ₹169. The offer is valid on Regular wok box as well and you can get it at ₹199 and ₹229 for veg and chicken!
Also read: The 11 Best Chinese Restaurants Of Mumbai
What's In It? 
There are 4 types of pre-set wok boxes available. The Hot Crispy Garlic with Ramen Noodles will come along with zucchini, baby corn, onion and carrots. The condiments will include burnt garlic and fresh cilantro. The Chili Basil Sauce with Steamed Rice come with mushroom, pok choy, spring onion and pepper mix. The condiments include fresh cilantro and fried onion. The Bangkok Sauce with Ramen Noodles has onion, zucchini, carrot and babycorns along with crushed peanuts and fresh cilantro. The Kung Pao Sauce with Steamed Rice comes with mushroom, pok choy, spring onion and pepper mix along with fresh cilantro and fried onion as condiments.
Also read: 10 Places To Binge Eat In Mumbai Before You Go On A Diet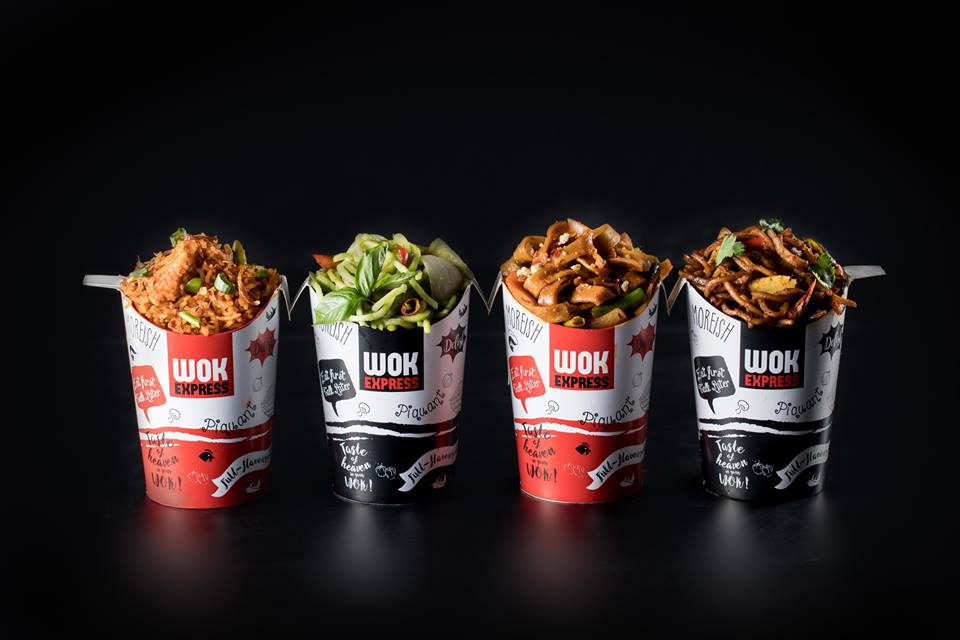 What Else? 
In order to customize your wok box, you have select the base, veggies, condiments and the sauce. All this happens in 4 easy steps. Choose the base from steamed rice, flat wheat noodles, Ramen noodles, wheat saba noodles. Next, come the veggies – You can choose a maximum of 6 veggies out of onions, spring onion, carrots, babycorns, mushrooms, French beans, Pak choy, Bean sprouts, tofu, broccoli, zucchini and pepper mix.
Now here's the best part – choosing the sauce. You have a variety of sauces including some of the spiciest sauces on offer. Take your pick from Chili Coriander, Hot Crispy Garlic, Green Thai Curry, Teriyaki, Kung Pao, Khow Suey, Chili Basil, Indonesian, Bangkok, and Schezwan. You can also add up condiments to your wok box – red chili, crushed peanuts, burnt garlic, fried onion, fresh cilantro and chili flakes.
Also read: Get A Whole Roasted Chicken Delivered To Your Doorstep In Mumbai With 230°Celsius
If wok box isn't your thing, you could go for a multiple menu options that Wok Express provides. You can choose from Soups, Appetizers, Dumplings, Sushi, Mains, Baos and a long list of Bubble Teas.
Deets
Where: 16 outlets in Mumbai
Offer: Discounted rates on Wok Boxes
LIKE Curly Tales on Facebook | Instagram| Twitter
You can subscribe to our newsletters