Dubai, the entertainment capital of the globe, is a city that attracts thousands of visitors every year. Known for its ultra-modern architecture, vibrant nightlife, and stunning views of the city's skylines from a bird's eye perspective, Dubai epitomises wealth, luxury, and a swaggering way of life. On your forthcoming trip to Dubai, you'll be able to see a wide variety of tourist attractions. Its nightlife, beaches, high-rise buildings, large retail malls, luxury hotels and museums. We have listed some amazing places in Dubai where locals love to go. 
10 Best Places In Dubai 
1. Dubai Miracle Garden
Even frequent visitors to Dubailand's Miracle Garden, one of the most popular places in Dubai, can't deny the tingling feeling in their feet. And my only advice to you is to take a big breath, pause, and then let out a scream of joy because, well, why not?
There are 109 million flowers in the world's biggest flower garden, so you may spend all day admiring them and possibly inhaling the garden's effervescent aroma. Let's just say that the Miracle Garden is a must-see for nature enthusiasts and one of the most frequented attractions in the area. 
View this post on Instagram
2. Dubai Aquarium
One of Dubai's retail malls has an aquarium where you may marvel at the variety of aquatic life. The biggest aquarium globally, this tourist attraction has over 140 different aquatic species. In the 48-meter long walk-through tunnel, a few may be seen as you go. For an even greater experience, consider shark diving and cage snorkelling, which would be a once-in-a-lifetime opportunity. Taking a glass-bottom boat trip could be a good option for leisure travellers or the elderly.  
View this post on Instagram
3. Dubai Desert Conservation Reserve
There are some natural places in Dubai that you must see, even if you are just in town, for a city tour just like a local. The Dubai Desert Conservation Reserve is one such wonderful location, a well-known wildlife hotspot where you may see local types of animals. Tourists may see desert gazelles, mountain gazelles, and Arabian oryx here.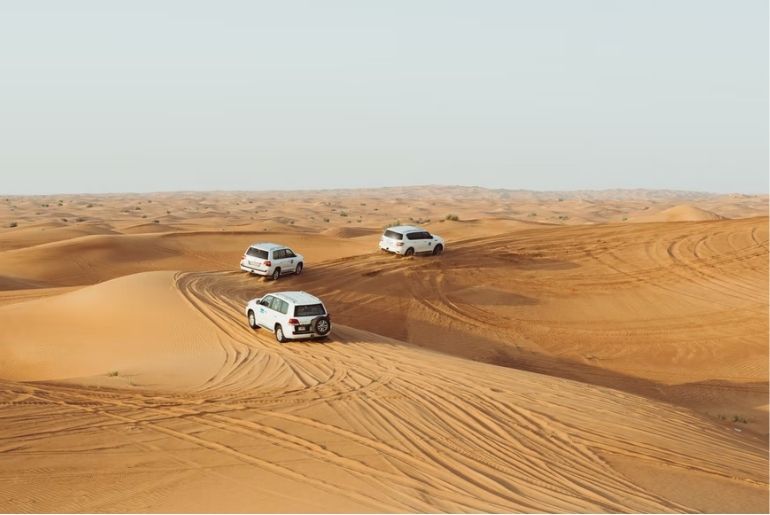 Also Read: This Michellin Star Restaurant In Dubai Offers Cocktails That Look Like Classic Paintings
4. Dubai Opera
The Dubai Opera, situated in the city's heart, is one of the city's most famous tourist attractions and is a must-see for every visitor to Dubai. At night in Dubai, this is one of the best venues to see opera, ballet, comedy, concerts, and even classical instruments performed at this popular venue. One of a kind, the Dubai Opera boasts a stunning architectural wonder that can accommodate up to 2,000 cultural vultures. Regardless of the time of year, you'll be able to see a variety of plays at the numerous musical theatres in the area. A multi-cuisine rooftop restaurant is also available. 
View this post on Instagram
5. Bur Dubai Grand Mosque
The Grand Mosque in Dubai is one of the city's most prominent shrines, attracting pilgrims worldwide. The inaugural memorial ceremony for Sheikh Zayed, the former president of the United Arab Emirates, was conducted at this mosque, one of the world's eight largest mosques and the largest in the United Arab Emirates. 
When the sun sets, this distinguished jewel of Dubai is bathed in a dazzling royal blue light that is impossible to miss. It's also one of the world's most popular places in Dubai. With 24-carat gold glazed pillars in the shape of a leaf towards the ground, the mosque's corridors are illuminated with the largest lights in the world. 
6. Mall hopping In Dubai
Following your exploration of Dubai's major tourist attractions, you'll want to check out the city's retail districts, including the city's main marketplaces and malls. This shopping mecca is a tourist favourite because worldwide names like Cartier, Louis Vuitton, and Armani line its hallowed halls. You'll want to start shopping as soon as you step foot within the mall doors.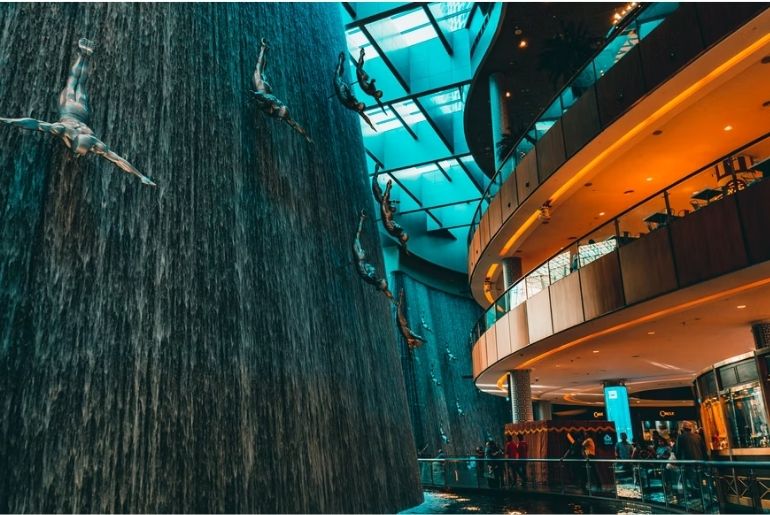 Also Read: 5 Breakfast Places In Dubai To Visit Over The Weekend
7. Jumeirah Beach
The Jumeirah Beach area on the Dubai Marina Coastline is a favourite spot for people to relax and drink coolers. In addition to the many restaurants and sun loungers along the beach, there are several water sports available, including jet skiing, water skiing, paragliding, and surfing, so this is a great place to spend time. Come here in the winter and bask in the sun's warmth while taking in the golden rays of the setting sun and seeing the magnificent Burj Al Arab. 
View this post on Instagram
8.  Burj Al Arab For An Afternoon Tea
You may take afternoon tea at Dubai's Burj Al Arab even if you can't spend the night. Burj Al Arab has two excellent cafés for a quick snack and a cup of tea with a stunning view of the city skyline. The Skyview Bar on the 27th level offers an unparalleled view of New York City. Aside from that, there's nothing better than having a clear view of the Palm Jumeirah. 
View this post on Instagram
9. Dancing Fountain Light Show At The Dubai Fountain
Located below the Burj Khalifa skyscraper, the dancing fountains are stunning places in dubai. It's impossible to view the Dubai Fountain without uttering a gasp of amazement. It has a maximum height of 140 metres, or 45 storeys, and may therefore levitate. The Dubai Fountain is one of the city's most popular tourist attractions. 
View this post on Instagram
10. Sheikh Saeed Al
A visit to Sheikh Saeed Al Maktoum's residence, which houses the Dubai Museum of Historical Photographs and Documents. The home is the essence of Arabic architecture, with a magnificent design and sumptuous interiors. 
Even the most reserved visitor would like Dubai. With so many intriguing and fun tourist spots in this UAE city, you can imagine how great your trip may be. So, visit Dubai now. Visit these Dubai attractions with family, just like locals.  
Also Read: From Pristine Beaches To Historic Places, 5 Places In Dubai You Can Visit For Free