Many states of India are witnessing massive rainfall and floods and Odisha is one such state. The present situation in Odisha is horribly scary and it is affecting lakhs of lives. It is the season's first flood and it affected over 2 lakh lives already. Due to extreme overpour, floods have extensively entered lots of villages. Floods and waterlogging are disrupting the state. The waters entered many corners across Odisha and the condition is not getting better.
How Are The Massive Floods Affecting Odisha?
Hundreds of villages are experiencing the consequences of the floods in Odisha. Citizens are forcefully leaving their homes and rushing to somewhere safe to save their lives. More than 1.2 lakh people have already been marooned because of the extreme floods. About 28,00 people are now staying in temporary shelters after being evacuated. As of now, the floods left a deep harsh impact on over 2 lakh lives of more than 1,366 villages in 10 districts. Many lost their homes and their belongings with the increase in the water level. 
Also read: Kerala Urges People Against Flood Tourism Trend Amid Rain Alert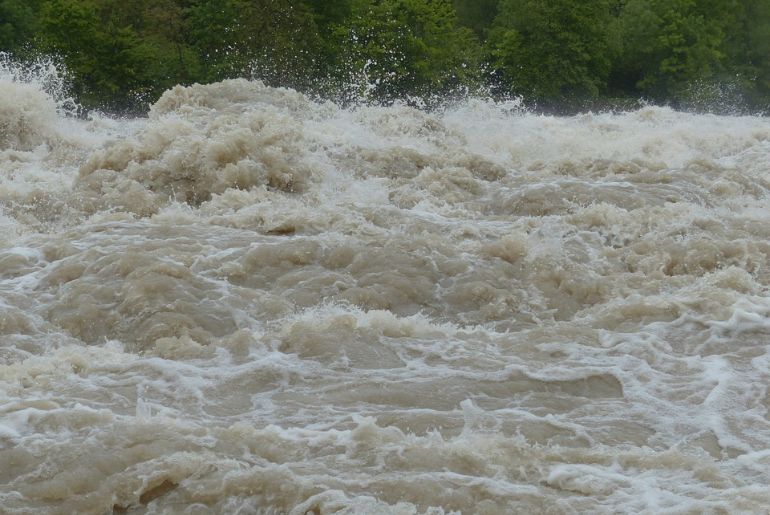 The situation started turning negative in Odisha after the water level in Hirakud Dam rose above 626 feet as the maximum level of the reservoir is 630 feet. B K Mishra, Engineer in Chief, Water Resources Department said as quoted by PTI, 'The reading at Mundali barrage near Cuttack declined to 11,77,024 cusecs against 12 lakh cusecs on Tuesday. We expect this water level to continue for another 24 hours.'
Also read: Himachal Not Safe For Travel As Hundreds Of Tourists Left Stranded After Flash Floods  
The State Will Certainly Experience Rainfall Again
The chances of more rainfall have not taken a seatback yet. Some officials shared that the floods and rainfall conditions in Odisha may take more negative turns during the upcoming weekend. Odisha will certainly experience rainfall once again because of the formation of low pressure over the North-West Bay of Bengal near the Odisha coast. In fact, the Met Office announced a yellow warning in 10 districts of the state. 
The SRC shared that almost 90 kitchens are providing food for the needy and affected ones now. The district collectors have the responsibility of evacuating the trapped people. As per the reports, 707 houses have broken down and the number might increase too.