Planning a perfect proposal for your partner is the hardest thing. But Bollywood has always been good with romance, be it reel or real. So who better to look up to for great proposal ideas other than the Bollywood celebs! From Ranbir Kapoor to Saif Ali Khan, they have all chosen gorgeous locations to pop the question. So here are the 4 most romantic places where Bollywood celebs planned the perfect proposals for their Partners!
1. Priyanka Chopra – Nick Jonas: Greece
The romance between Priyanka and Nick was a quick affair. And when the actor announced his marriage, the whole world was pleasantly surprised. We are sure you all would want to know how Nick Jonas made PC say yes! The Jonas Brothers went out of their way and shut down an entire Tiffany store in London to find the perfect rock for his lady. Can this man be more obvious about him being a hopeless romantic? Well, yes he can. Nick Jonas planned his perfect proposal for Priyanka while on vacation to Crete in Greece. And it's no secret that Greece is one of the favorite destinations of PC. The proposal must have been extra special to her given the choice of place Nick. Must say, Mr. Jonas really knows his lady too well!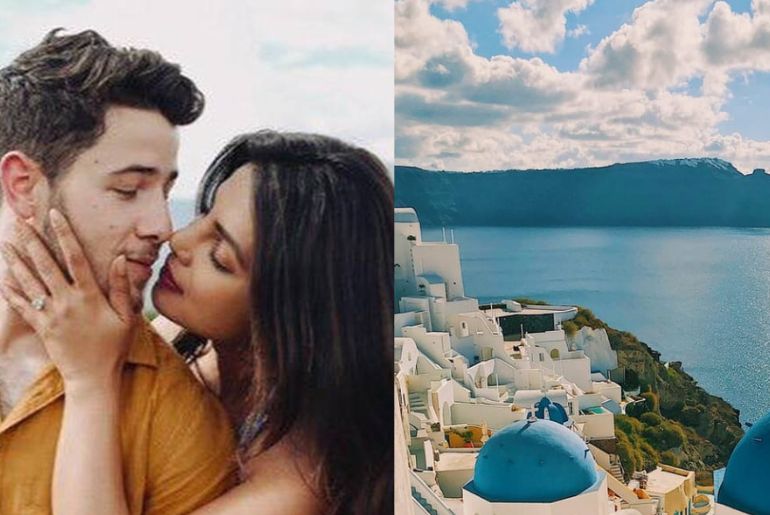 2. Saif Ali Khan – Kareena Kapoor Khan: Paris
When you think of a Nawab proposing to the most beautiful Kapoor daughter, just one-word fits, classy! And Said Ali Khan's proposal for Kareena was all kinds of classy and romantic. Saif chose Paris, and the reason behind it will make you tear up in happiness. Paris was the destination where his father, Mansoor Ali Khan Pataudi, proposed to his mother, Sharmila Tagore. So the place is dear to the couple. The Pataudi King popped the question in front of the Notre Dame Church. Kareena later revealed how she was overwhelmed by the love and it was two days after the proposal she said Yes!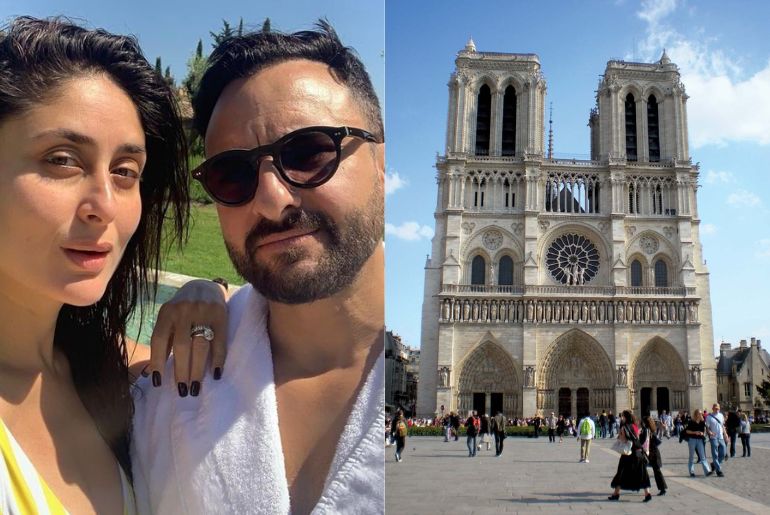 3. Alia Bhatt – Ranbir Kapoor: Masai Mara
The latest season of Koffee With Karan on Disney + Hotstar reveals a lot about Ranbir's perfect proposal for Alia. And here's what caught our attention. The choice of place! Alia Bhatt had happy tears as she let the world know how the choice of place for the proposal blew her mind away! Ranbir Kapoor proposed to her at Masai Mara in Kenya and we can't help but smile in awe! Both Ranbir and Alia love the wilderness. So much so that, while announcing her pregnancy news, the actor gave a Lion King reference. So it isn't a surprise that Ranbir chose Masai Mara to plan his perfect proposal. "He didn't tell anyone. He just carried the ring and he did it in the most amazing place. Masai Mara," Alia is seen revealing in Koffee With Karan Karan.
View this post on Instagram
4. Bipasha Basu – Karan Singh Grover: Koh Samui
Karan and Bipasha have always been this quirky yet lovable couple of Bollywood. Most of you might not know but Karan's perfect proposal for the Bengali beauty Bipasha was nothing less than a dream. It was December 31 when Karan chose to pop the question in one of the most romantic destinations in the world. Koh Samui, a beautiful island in Thailand, is where Bipasha said Yes to Karan. It was New Year's Eve and fireworks were on display in the sky while their perfect proposal took place. We are sure the white sandy beaches and endless palm trees made Karan's proposal more special!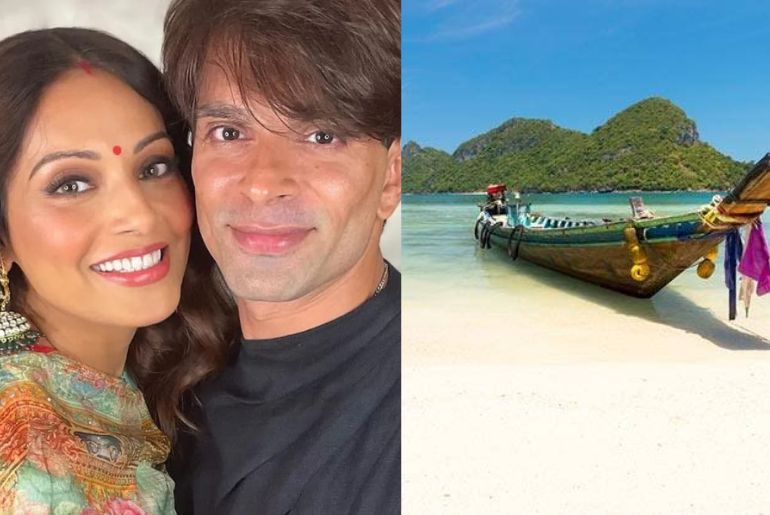 Also read: Priyanka Chopra;s Turks And Caicos Islands Photo Dump Is All About Love, Beaches And Nariyal Pani
View this post on Instagram