People say, through all seasons of life, true love weathers all storms and stays the course. And Priyanka Chopra seems to be reflecting on the same as she reminisces on all the love that has brought her and her husband Nick Jonas where they are today! It sounds like a match made in heaven—or shall we say on the beach? Recently Priyanka is seen photo-dumping adorable pictures from her and Nick's Turks and Caicos Islands holiday. From stolen kisses in the waters to relaxing on a yacht, the clicks are sure to give anyone romance and travel goals. But the best part of it all is Priyanka enjoying the rain with some Nariyal Pani. The Desi Girl in her always makes her fans proud no matter where she is in the world.
Priyanka-Nick Holiday On The Most Romantic Island
Turks and Caicos is the most romantic island in the Caribbean and so we say Priyanka's location choice is perfect. A romantic getaway is a great break from your daily routine. Priyanka Chopra and her husband are always seen busy with their work, family, and other responsibilities. So the couple planning this perfect getaway isn't a surprise. And what better than the white-sand beaches, sparkling seas, and endless sunshine of Turks and Caicos right?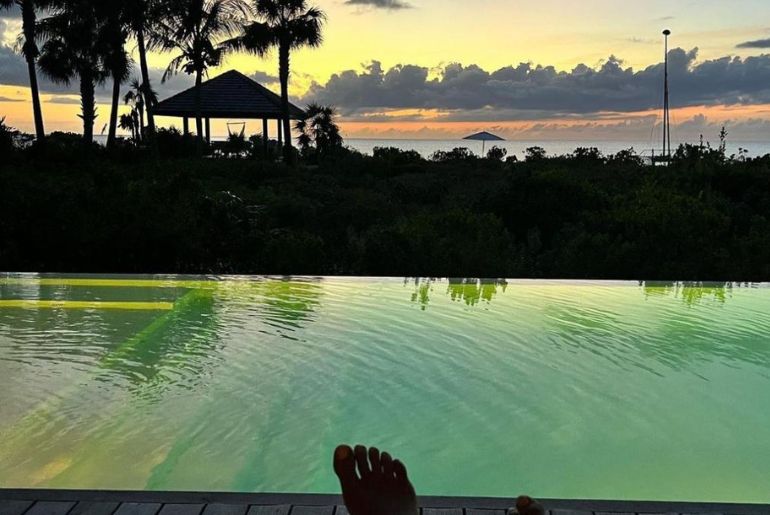 Priyanka's photo dump caption from the trip reads, "@nickjonas #islandgirl #photodump." The first picture shows Priyanka kissing her husband Nick as the sun sets in the background. Another one is them posing on a yacht. Priyanka also rocks the beach look with a black bikini and obviously, Nick is seen simping in the pictures. The island girl is seen having her best romantic getaway with her husband at Turks and Caicos and fans can't keep calm.
Also read: Priyanka Chopra Shares Pics Of Yummy Garlic Naan From SONA Restaurant In New York
Priyanka Chopra Sips On Nariyal Pani In Turks And Caicos?
Priyanka Chopra's recent insta photo dump is the talk of the town. From Ranveer Singh to her fans, everyone is in awe of both Nick and Priyanka's adorable pictures. There are also solo glimpses of Priyanka free-floating in the Caicos waters. In some snaps, the actor is seen running on the beach. But our favorite is her sipping on our good old Nariyal Pani as she enjoys the rain. Well isn't that the healthiest way to chill while on a vacay? More so when TCI has some of the best coconuts. Cool, refreshing, and naturally delicious — the coconuts are directly sourced from local growers in the Turks & Caicos. So just like Priyanka, if you visit the island with your partner, Nariyal Pani is a must-have here!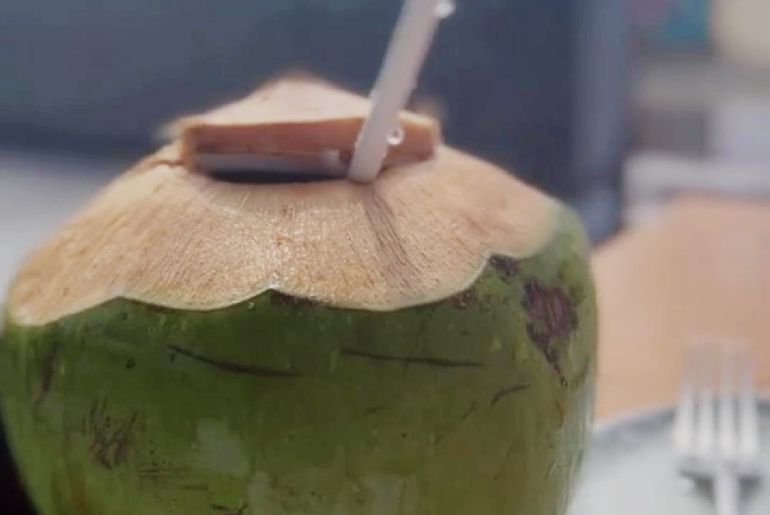 Also read: Priyanka Chopra Celebrates 1 Year Of Her New York Restaurant SONA With A Memorable Video
View this post on Instagram