Holiday season is right around the corner and its time to decide a destination. Don't worry Mumbaikars, we have got your back. From the picturesque beaches of Daman to the serenity of Panchgani, here are a few destinations for you to go this winter.
1. Goa
Short shorts, sand, chilled beer and a hammock – you're instantly transported to Goa. What is it that you get when you combine beaches with clubs? A perfect Vacation! The party scene and the carefree way of living is calling many, and why wouldn't it? The thought of missing out on the casino experience, the mesmerizing beaches and the crazy party scene gives us some major FOMO. So holiday season is around the corner and this is a perfect time for you to plan your trip and book your flight tickets. If flights are too basic for you then check out this amazing cruise that can take you to Goa. To know more about the cruise click here. 
2. Kutch, Rann Utsav
Rann Utsav, held in Kutch, is a magnificent festival that is perfect for a family getaway. It is this spectacular oasis of music, dance, nature, and the beautiful white sand of The Great Rann. Imagine staying in a tent on one of the biggest salt desserts in the world whilst witnessing the glorious full moon. Starting on first November, Rann Utsav is a pack-full event that encourages you to enjoy the cultural fiesta, the adventurous tours, and the hot air balloon rides. So what are you waiting for? To get more details and to make your bookings, please click here.

3. Diu & Daman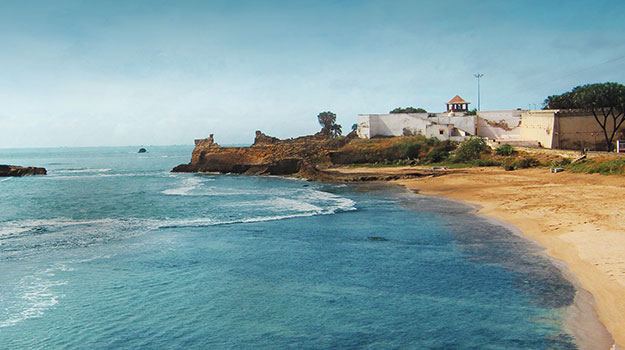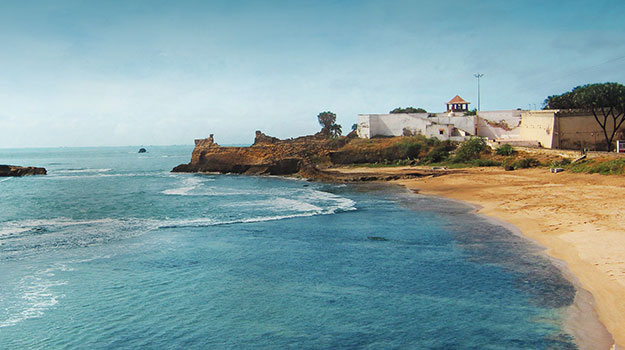 The best time to visit Diu & Daman is in the winter when the temperature drops down to 10°C. Temperatures are low, but the sun shines brightly through December to March in Daman & Diu, making it an ideal spot for tourists to enjoy the best of both worlds. It is the peak time for various water sports and the island of Diu also hosts the 'longest beach festival' during this period. You can also witness the beautiful sunsets whilst laying on the beach sand.
4. Kerala
Veiled in greenery, the small state of Kerala never disappoints if you want to relax in peace. Kerala is a tropical paradise where you can paddle in tranquil backwaters, trek the Western Ghats, chase the mists in hill stations, or curl up in a small cottage with your loved ones. If you are under the impression that Kerala's tourism would had taken a big shot after the unfortunate floods, then you are mistaken. As of last month, Tourism Minister has declared that 90% of the tourist spots in the state are intact for tourists.

5. Panchgani
Panchgani, located just four hours away from Mumbai, is a picture postcard hill station that you cannot miss to visit. From breakfast at Lucky Restaurant to the food stop at Mapro Garden, Panchgani is blessed with good food. Panchgani also gives you some breathtaking hill top views that should definitely be witnessed. Amazing food combined with a blissful view, Panchgani is a perfect getaway spot for the family in the winter.