NYE is just around the corner. December 2018 will get over in no time and we'll welcome the new year. Are you planning for a getaway this NYE? If not, we've got something in store for all of you –
1. Emerald Trail, Uttarakhand
A quaint homestay located on the hill of Bhimtal in Uttrakhand is offering spectacular views of the snow-capped Himalayas and pine woods to enjoy with your best pal. It is an ideal place for you and your pet to bond. You can leave your fur friend with their trustworthy dog-friendly staff while you're gone exploring the region. They have a special pet-sitting facility so make the most of it.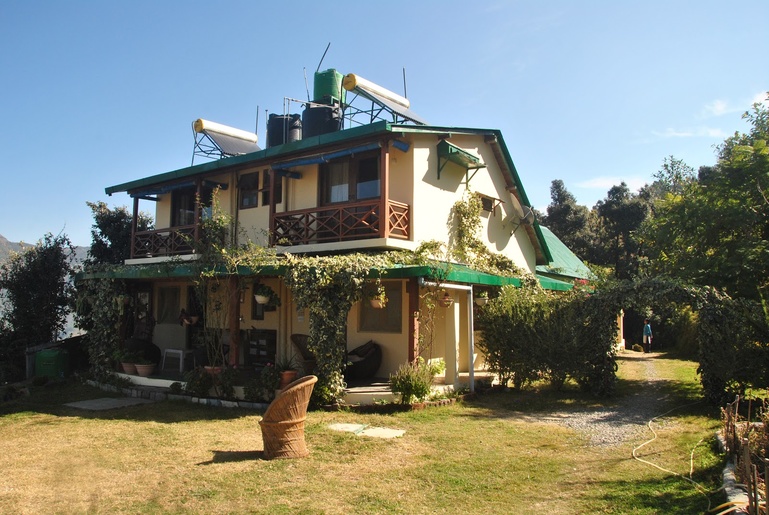 Address: Jungaliya Gaon Rd, Bhimtal, Uttarakhand 263136
Phone: 098339 49954
Cost: ₹6,500
Book here.
2. The Himalayan Village, Himachal Pradesh
Surrounded by deodar forests and just about 6km from Kasol, The Himalayan Village is paradise retreat for all. The Himalayan Village allows you to take your pet companion out for a stroll and explore the wilderness of the surrounding region. You can go out on ventures like nature walks, river rafting, rock climbing, mountain biking or visit the exquisite flora of the Parvati Valley.
Address: Kailash Nagar, Doonkhara, P.O. Jari, Kasol, Parvati Valley, Kullu, Himachal Pradesh 175105
Phone: 094181 75712
Cost: ₹10,000
Book here.
3. Themis Mudhouse, Haryana
Get the feel of living in a village at this property that features mud cottages with all the luxurious amenities and a swimming pool to take a dip in. You can beat the heat at their jacuzzi or relax in the lounge area, they even have Spa and sauna services along with cultural dining experiences with rides to get a taste of the village life.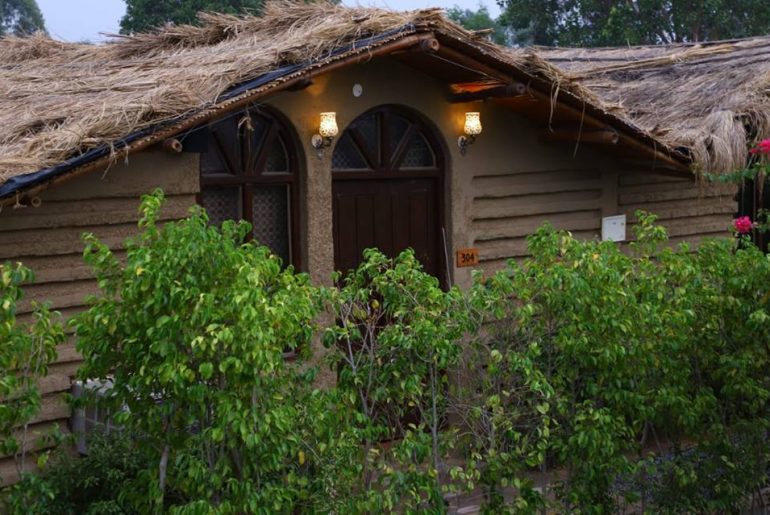 To check availabilities and book your stay click here.
Address: Next to Bahadurgarh(Rodh)Toll Main Rohtak Road NH 10 Village Sampla, Bahadurgarh, Haryana 124501
Phone: 099991 23300
Tariff: starting from ₹3,000
Book here.
4. Chamba, Himachal Pradesh
Detoxify your body and mind at this beautiful homestay provided by NotOnMap situated in Chamba, a valley in the majestic lands of Himachal Pradesh. 'H2O House' is a 100 years old ancestral property surrounded by the wonders of nature, secluded amidst the green mountains and a stream gushing by in the vicinity. Imagine sitting on the terrace with only views of trembling leaves from the branches of the old alpine trees and sipping on a hot cup of tea while you hear the soft rhythmic sounds of the river flowing by – if this isn't a moment of tranquillity then what is? H2O House offers all of this for free for an entire three days – it really is something to be added to the bucket list.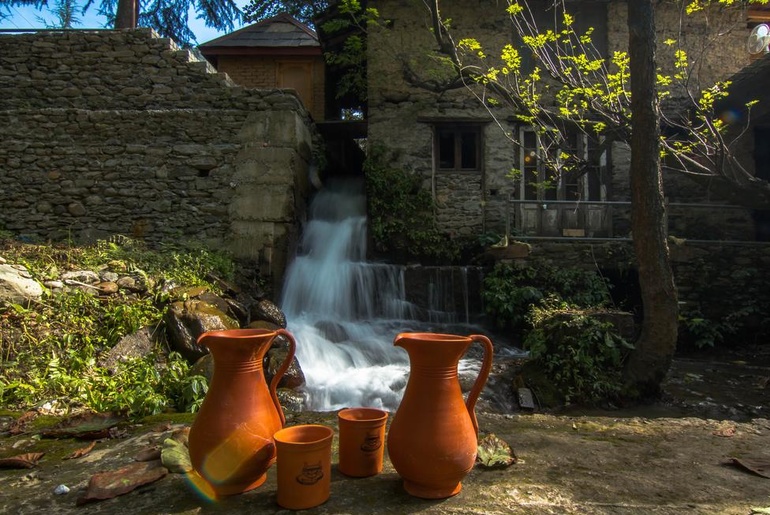 To confirm your dates email NotOnMap and keep them informed in advance.
Where: H2O House, Village Chaminoo, P.O. Barour, Distt. Chamba, Himachal Pradesh

5. Gig-Night Lakeside Camping, Kerry Adventures
Now camp under the stars and by the lakeside with your best pals, your pets at this location that is just 40 kms away from Delhi. The Gig-Night Camp by Kerry Adventures is your next weekend getaway destination. You can join in the camping sessions with great friends and enjoy their live music performances, barbecue food, bonfire and all of this amidst nature with your pets too! Weekend goals?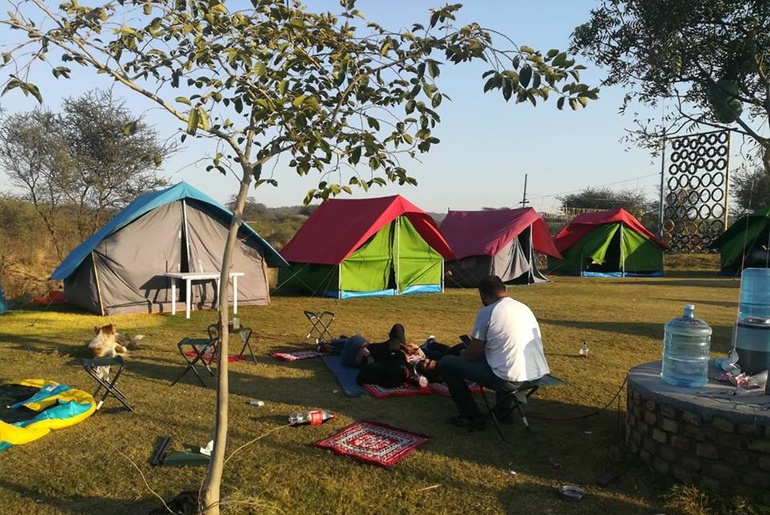 Address:  F 26/1 (LGF), Kalkaji, New Delhi, Delhi 110019
Phone: 9811588399, 90085 97574
Email: kerryadventures@gmail.com
Price: ₹3,000 (Aprrox.)
Book here.