Aah Mumbai, home to absolutely everything – from sushi to pani-puri; from chicken lollipops to vegan salads and from ice-creams to waffles. Yet, in an eternal battle with Delhi, we lose out on one important aspect – North Indian food. Or do we? Step aside Delhi because these 5 dhabas in Mumbai are here to steal the show and add spice to your life!
1. Jimmyy's Dhaba, BKC
A dhaba in BKC? YASSS! We are low-key doing the balle balle. (Wait, is that racist?) Anyhoo, Jimmyy's Dhaba is a rooftop restaurant with an absolutely stunning view and even better food. Memories of the cheese basil naan still warm me up on a low day. Jimmyy's is everything you want in a slightly high-end dhaba. It's got colourful outfits, amazing North Indian food and funky decor.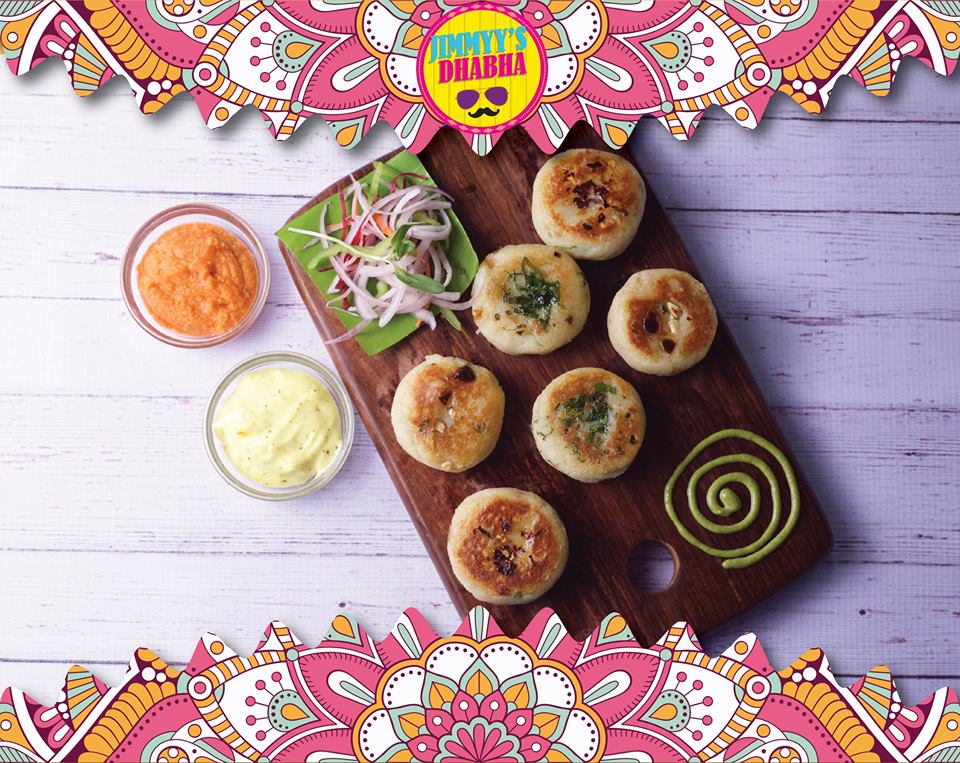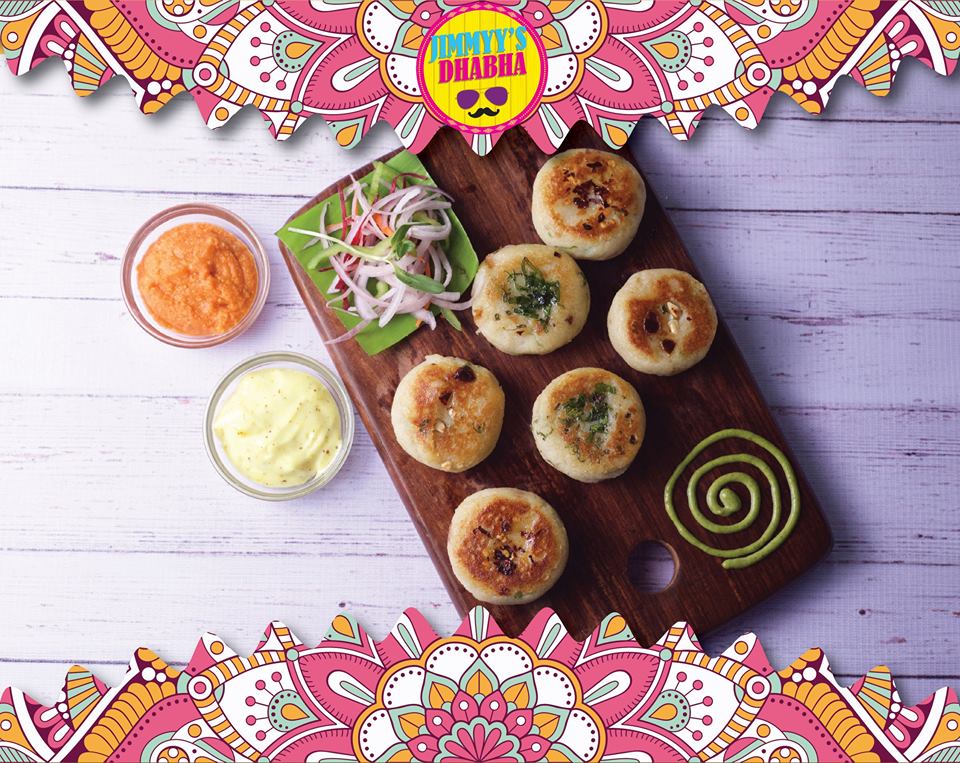 Dishes to try out: Palak Shorba, Paneer Tikka, Butter Chicken, Bang Bang Chicken
Address: Rooftop, Pinnacle Corporate Park, Next to Trade Centre, Opp. MTNL Office, Bandra Kurla Complex
Cost for two: ₹1,200 approx
2. Dara's Dhaba, 2 Outlets
Relive the experience of the highways of Punjab! If you haven't been there, then this is what it feels like – almost. Dara's Dhaba is the traveler's favourite. Unfortunately, due to the new Supreme Court regulation, alcohol can't be served on highways and Dara's can no longer serve daaru. The entire place has a village like atmosphere with machaan like seating, making it as authentic an experience as any.
Also read: The 10 Best Places To Have Chicken Lollipop In Mumbai
Dishes to try out: Rabri, Murgh Khurchan, Gulab Jamun, Crispy Chicken
Address: Western Express Highway 8, Kashimira, Post Mira Road East, Mumbai, Mira Road
Bohirpada, Near Kalyan Fatak, National Highway 3, Kalyan
Cost for two: ₹1,200 approx
3. Kinara Dhaba, Vasai
Is it even an authentic dhaba experience if you don't take out your car/bike and travel to the place? Kinara is a place of fond memories. My friends and I would go to celebrate birthdays and exam endings. We'd take off at 10pm and enjoy the breeze on Godbunder Road – just to end up at Kinara! Believe me when I say, it's totally worth the trip. Psst: They also play live music.
Dishes to try out: Sea Food, Tandoori Chicken, Dal Makhani
Address: Mumbai Ahmedabad Highway, Ghodbundar Junction, Vasai
Cost for two: ₹1,000 approx
4. Papa Pancho Da Dhaba, Multiple Outlets
I want to take a moment not to ask God for anything but to thank him for introducing Dhabas in our lives. The ambiance in this place is the true show-stopper. Oh wait, their dal makhani is just as fab. If you've never been to a dhaba, start here! Also the perfect place to fix your rajma chawal craving.
Also read: 10 Of The Hottest New Restaurants To Try Out In Mumbai
Dishes to try out: Dal Makhani, Masala Chaach, Aloo Achari, Chicken Biryani
Address: Gasper Enclave, St John's Road, Near Rupee Bank, Pali Hill, Bandra West
GK Marg, Next to Peninsula Corporate Park, Lower Parel
17, Government Colony, Opposite Chetna College, Bandra East
Cost for two: ₹1,000 approx
5. Pritam Da Dhaba, Dadar
There's an AC and an open-seating option and both are loved equally. This place is always full and that's saying something. Located right in the heart of the city, expect colours, khatiya-style seating, amazing food and great service!
Also read: The 11 Best Chinese Restaurants Of Mumbai
Dishes to try out: Paneer Tikka, Mutton Biryani, Rabri,Fish, Butter Chicken, Gulab Jamun,Tandoori Chicken
Address: Hotel Midtown Pritam, Pritam Estates, Dadar East
Cost for two: ₹1,200 approx
Do you have any suggestions for us to try out? Let us know in the comments below!
LIKE Curly Tales on Facebook | Instagram | Twitter
You can subscribe to our newsletters