A weekend in Delhi without plans is not boring at all if you know how to take advantage of the city and its beauty.  The city always amazes you and you always have the UNESCO Heritage sites within its boundaries to explore on a long weekend. From historical sites to adventure activity spots and food outlets, there are enough places and things to explore in Delhi.  So here we have curated a list of things you can do in the city if you have no plans for a long weekend.
Qawwali Night At Hazrat Nizamuddin Aulia Dargah
If you have been taking notes from Sara Ali Khan, you would totally know that a qawwali night at Hazrat Nizamuddin Aulia Dargah in Delhi is an experience of a lifetime. So when you have no plans for a weekend, go find peace and healing in the harmonious qawwali notes in the dargah. The arrangement is such that it will definitely touch your soul.
View this post on Instagram
Go To India Gate
It's best to utilize your evenings in Delhi by lazy strolling in India Gate. It's one of the best free things you can do in Delhi on a free weekend. You can also go for a long drive to India Gate at night and enjoy the incredible night view of the beautiful monument. With the wind in your hair, a drive by India gate at night truly feels incredible.  Totally a must-try!
View this post on Instagram
Slacklining At Hauz Khas Village And Asola Lake
Delhi has a lot to offer. So why waste a weekend when you can go out and try something new right? And we feel slacklining is a totally cool activity to try. Slacklining at Hauz Khas Village and Asola Lake will truly give you the best adrenaline rush in the city. And the best part is, you can go try out the activity irrespective of age, gender, and fitness.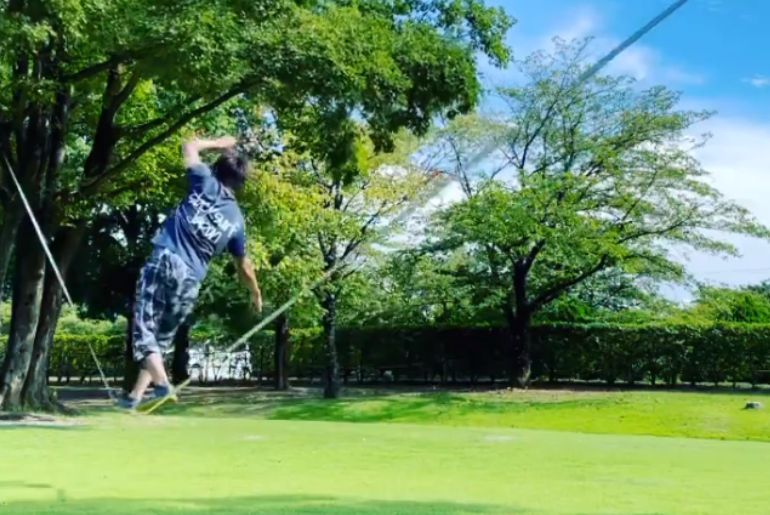 Delhi Slam Poetry
Slam Poetry weekends will always leave you with more insight into life and living. So when in Delhi without any weekend plans, go visit a slam Poetry event. Delhi Poetry Slam has been organizing slam poetry events and workshops for a long time. Numerous lyricists, musicians, and internationally renowned slam artists come to perform at the events of the group. And we feel you should definitely give it a try!
View this post on Instagram
Visit The Delhi Cafe That's Considered The Most Instagrammable In India In 2022
Travel + Leisure India & South Asia's readers' choice Delicious Dining Awards 2022, has deemed restaurant Ivoryy Cocktail Garden in Delhi as one of the most instagrammable in India. The cafe is located in Malviya Nagar and is a mix of Mediterranean, European, and Asian cuisines. So when you have no weekend plans, go explore the cafe and capture favorites for your Instagram. Also, do not forget to gorge on their yummy Pizzas and Dimsums. Their spinach and corn dimsums are a must-order. They go well with the cafe's 'My Favourite' refreshing drink.
View this post on Instagram
Also read: Singapore Names Netaji's Delhi Chalo Site As Country's 75th National Monument