They say a trip to Northeast India is incomplete without a glass of Apong. But it's not just that. From Arunachal's Apong to the famous Xaaj Pani of Assam to Tripura's Chhaang, there's so much more to the local brews of the Northeast. The place is no doubt famous for its authentic cuisines. But the local brews here are no less fascinating. These alcoholic drinks deserve to be a part of your seven sister diaries. So here is a list of 5 Must-Try Local drinks from the Northeast that will keep you happy and high!
1. Chhaang
Also popular as Tongba, this alcoholic drink from Sikkim is one of the main local brews of the Northeast. It also has religious importance as the Lepcha community offers drink during religious ceremonies. The brewing process involves cooking whole grain millet and keeping it for fermentation. Remember, the secret is to let it dry for a long time. Bamboo tumblers are used to then store the drinks. And there's also a little addition of boiling water to it in its later stages.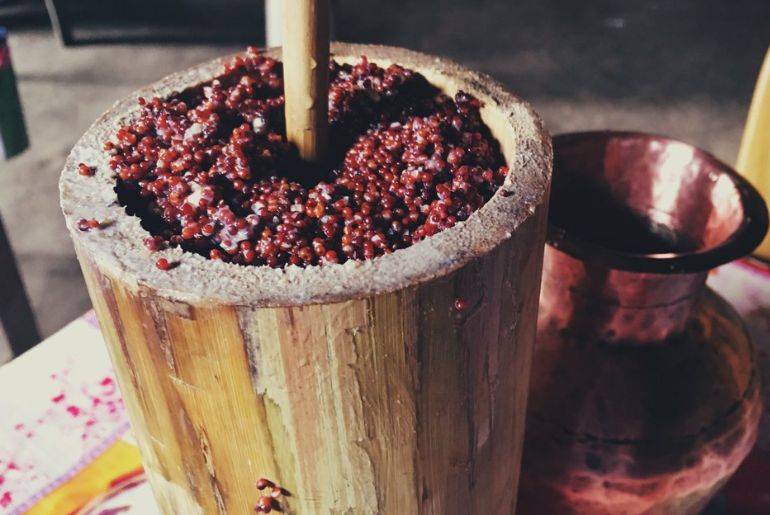 2. Xaaj Pani
Next time you visit Assam, do not skip one of its most popular local brews, Xaaj Pani. This is mostly a rice beer and is common among the Ahoms. You will not find a single Ahom family that does not brew their own Xaaj at home. It is basically a traditional alcoholic beverage made from fermented rice. Xaaj is integral to Ahoms and their culture. You will find this drink having varied names among different tribes in the state. In Arunachal, it's common as Apong.
Also read: 5 Unique Varieties Of Himachal Apples You Didn't Know Existed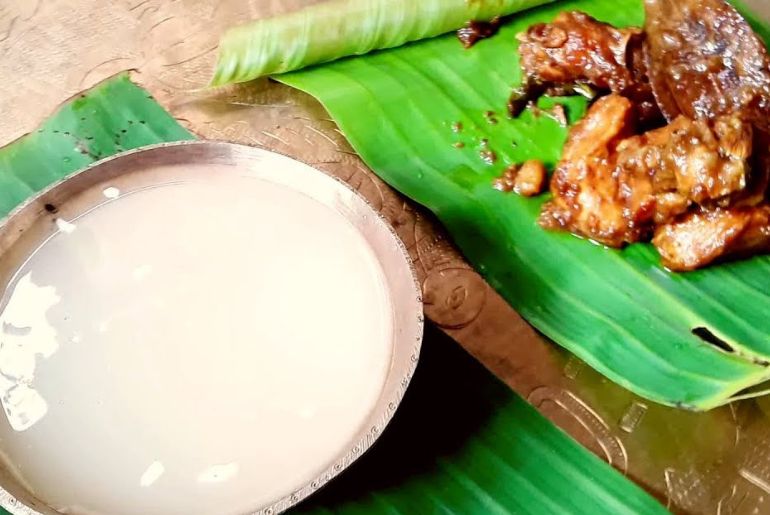 3. Zutho
Did you know Zutho is not just popular in Japan but also in Nagaland? One of the most popular local brews of the Northeast, this local beer has rice grain sprouts as its main ingredient. The Nagami and Mao tribes of Nagaland mostly are seen brewing this drink. You will find Zutho in abundance in Kohima. The drink is white in color and has a high priority among both locals and tourists. If you ever try the drink you will be pleasantly surprised by its sour taste and fruity aroma.
4. Zu
Also known as Zawlaidi, Zu is one of the most sought-after local brews of Mizoram. This is a local and authentic version of your posh grape wine. Also, did you notice how fermenting rice is a constant in all these drinks? Well, Zawlaidi too involves fermenting rice, millet, or maize. Rakzu, zufang, zupui and zulawm are the three versions of this Mizo drink. The grapes are mostly from Hnahlan village. It's the only village in the Northeast where grapes are commercially grown for making wine.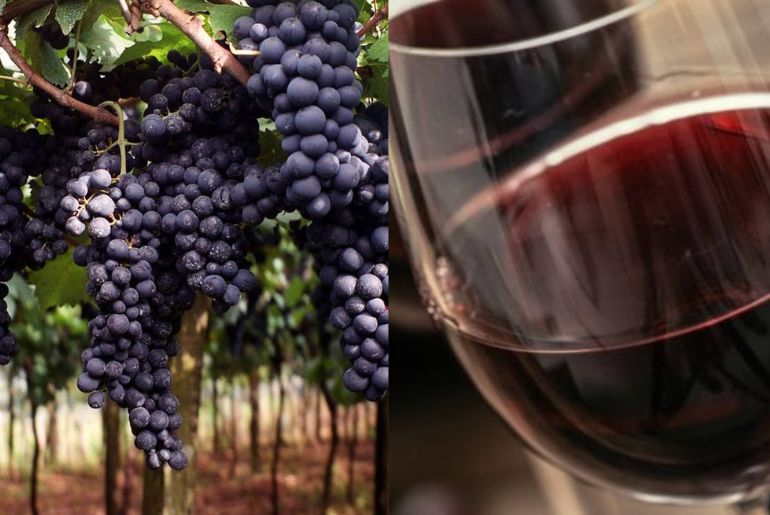 Also read: How To Plan A Trip To India's Largest River Island, Majuli: Here's A Guide
5. Yu
What's your take on spending a quiet evening in Manipur, drinking Vodka from an earthen pot? If the idea excites you then this local brew is perfect for you. Yu is similar to vodka but much smoother and lighter in texture. Earthen pots add to their aroma and flavor so do not exchange pots for glasses. Yu also has medicinal values. Manipuris also use Yu for religious occasions as an offering to their Gods. The making process involves the fermentation of cereal grains and locally available fruits. Well, this time it's not rice!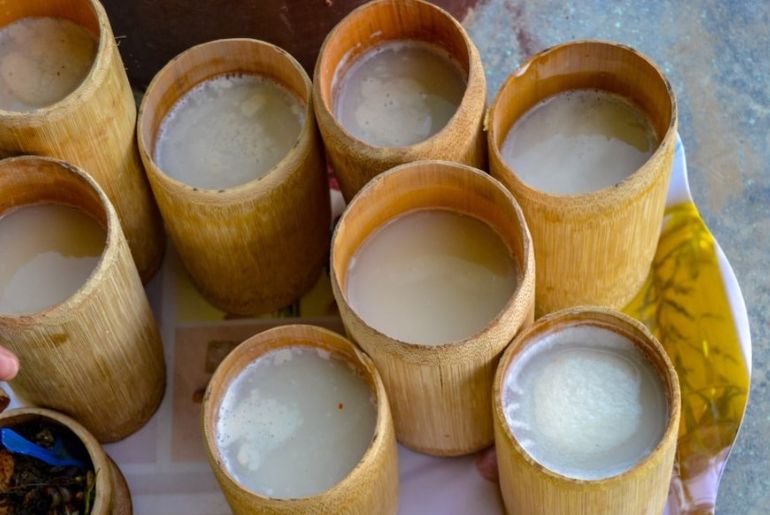 View this post on Instagram