Dubai's transport system is about to witness a major change in the coming years. Residents can expect a whole lot of surprises in 2020. From commuting over skyscrapers to shuttling between Dubai and Abu Dhabi in under thirty minutes, UAE is all set for a futuristic transport system in 2020.
1. Flying Taxis
Soon, you will be able to spot flying taxis in the Dubai sky. Volocopter, the world's first fully electric and manned aircraft will hit the skies in 2020. The vehicle received a warm welcome for its technical features and its eco-friendly model at the recent Greentech festival, an event in Berlin.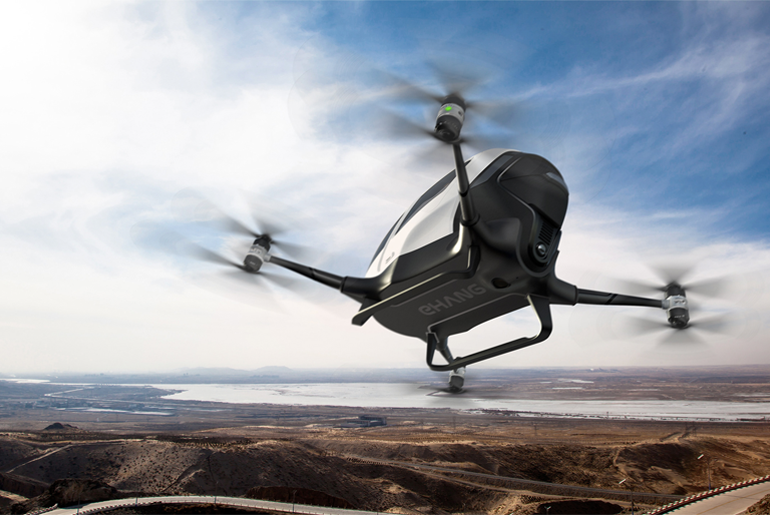 Passengers can board and get off the taxi at specially dedicated 'Volo Hubs' and 'Volo Ports'. The taxi functions using drone technology and has batteries that can be replaced before each trip. The highlight of the Volocopter is that it is eco-friendly and emits zero sound. As for its interiors, travelers can enjoy luxurious leather seating, as well as parachute pick up during emergencies.
The air taxi can accommodate two passengers and can travel at a speed of 50 km/h. The volocopter will be commercialized in Dubai, Singapore, and Germany by the end of 2020.
2. Hyperloop
Soon, you will be able to shuttle between Dubai and Abu Dhabi in 20 minutes. A Hyperloop connecting the two cities will be launched in 2020, allowing residents to enjoy a faster way of commute. The capsule will be assembled and tested, before it becomes fully operational in the Emirate. Once launched, the hyperloop will link Al Ain, Dubai and Abu Dhabi. The loop can accommodate up to 10 people, carrying a total of 10,000 passengers per hour.
3. Sky Pods
Dubai will soon boast a suspended transport system which will transport passengers along the city's towering skyscrapers. The sky pods can transport 8,400 riders per hour. Termed the 'Happiness project', the initiative aims to make Dubai the world's best city. The pods function on a magnetism-based technology designed for seamless, and hassle-free commute.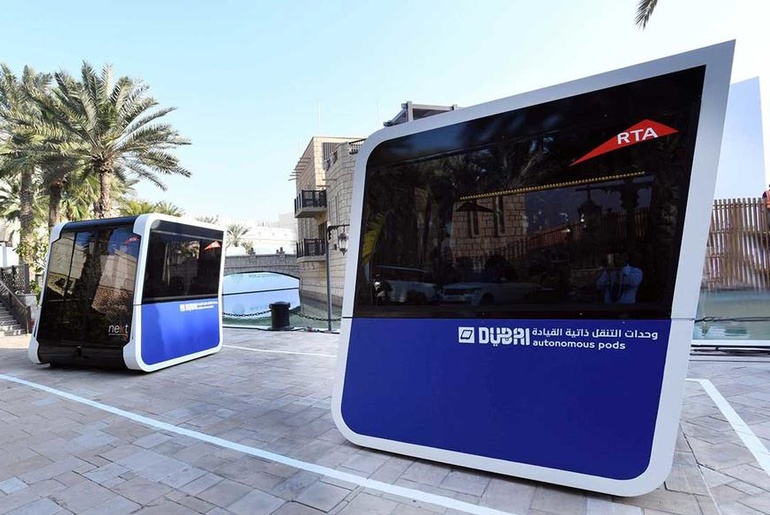 The first model of the Sky Pod- the Unibike can travel at a speed of 150 km/h and can accommodate one to five riders. The second model- the Unicar can cover a distance of 200 kilometers and can accommodate up to six riders.
4. Self-Driven cars
W Motors', a UAE-based automotive company recently launched MUSE- a fully automated car, which is fully electric and boasts impressive interiors. The pre-launch of the car took place at W Motors' flagship store on 13 February 2019. The car is expected to hit the road just in time for EXPO 2020.
5. Electric Air Crafts
Soon, you can travel in electric planes in Dubai, thanks to The Academy of Technical Training. Electric planes will hit the skies early next year and if you're lucky, you might also get a chance to fly them.
Individuals as young as 14-years of age will be eligible to apply for a license, after completing a flight training course at the Flight Club in Ghantoot. The academy has designed a special aircraft called the Alpha Electro for training purposes.