Choosing a cafe for your date can be quite a task, because who doesn't want it to be special? A dreamy ambience and great food is the perfect combination for surprising your date. So here is a list of 5 cafes in Chennai that you could consider for your next date –
1)  Cafe De Paris
It is a huge house with glass doors, and the  main attraction is a huge tree in the middle of the room. Illustrations of Paris, vintage bicycles, and an iconic bench to sit on and take a picture, this cafe is all things French. They serve a wide variety from sandwiches, burgers and pizzas to pastas and salads. Do not miss out  on their desserts which are super appetising and starting at INR 300.
Address : 24, Cenotaph Road, Opp. Lanson Toyota, Teynampet, Chennai
Price : Approximately Rs 1800 for two
Number : +919884815553
Timings : 11 am to 11 pm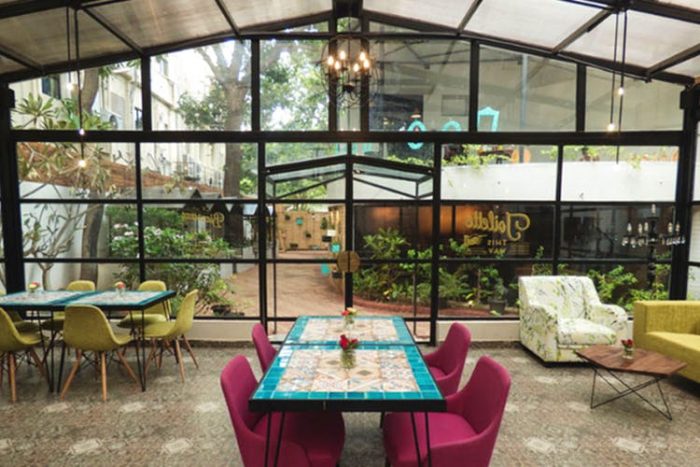 2) Chamiers Cafe
With fancy lights and chandeliers , vintage photographs, and a history to tell, Chamiers Cafe will give a very English vibe to your date. It's the perfect place for high tea with a great variety of desserts to choose from or for a quiet dinner. They serve everything including salads, pastas and sandwiches. Don't forget to treat yourself with the theobroma, which is an absolute delight. There's a seating area outside where you can get some privacy, too. Main course starts at INR 370.
Address : 106, Chamiers Road, Opp. Adyar Park Gate, R A Puram, Chennai
Price : Approximately Rs 1000 for two
Number : +914442030734
Timings : 8 am to 11:30 pm
3) Wild Garden Cafe, Amethyst 
With black and white square floors and free space around, this cafe feels like walking into a huge chessboard. They have a large seating space outside with paths paved with grass, flowers and trees. The subtle lamps and the lush greenery will make you feel like you're in a very private space in the midst of a tiny forest. Pastas, sandwiches and some tempting desserts are among the options you can choose from.
Address : Next To Corporation Bank, Whites Road, Express Estate, Royapettah, Chennai
Price : Approximately Rs 1400 for two
Number : +914445991633
Timings : 10 am to 11:30 pm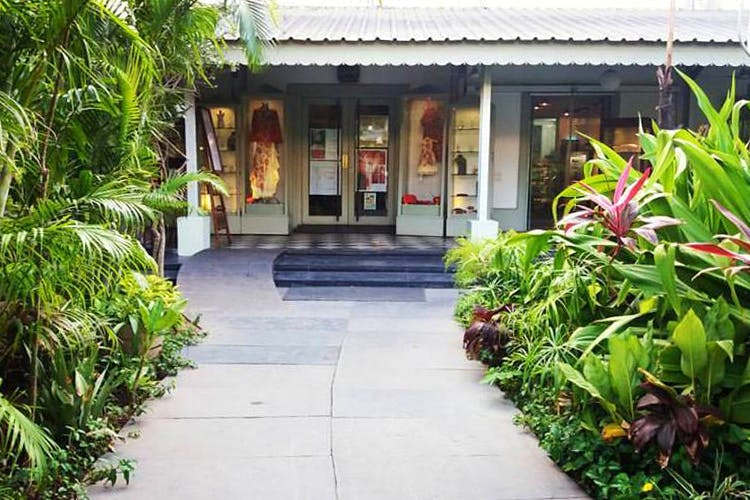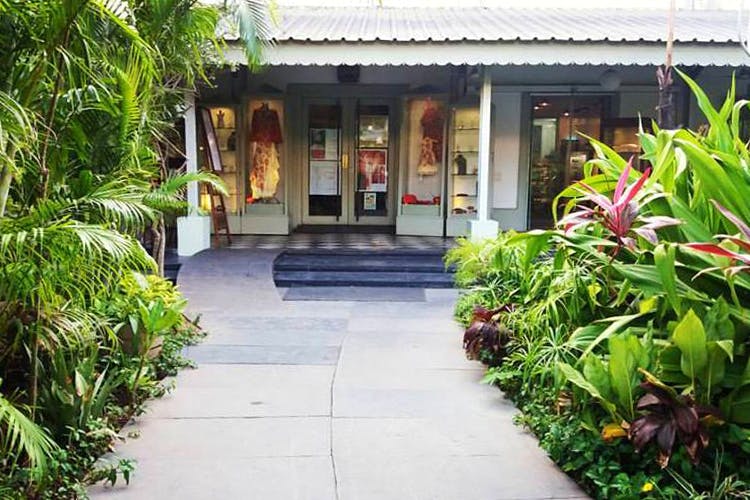 4) Kipling Cafe
It is a cosy cafe tucked away in a quiet street. Not very far off from the Akkarai beach in ECR, you could head to this place right after spending quality time at the beach. Sit in tiny huts and recreate magic from an older time at this cafe. They also have good indoor seating. Thai food platters, pizza, pastas are the things you could eat here.  They also serve alcohol and the cocktail pitchers are worth the money! Though the food is a little pricey, the ambience makes up for it and you are bound to have a great time.
Address : 16, L Jey Avenue, East Coast Road, Akkarai, Panaiyur, Chennai
Price : Approximately Rs 2400 for two (without alcohol)
Number : +917305220330
Timings : 12 noon to 11:30 pm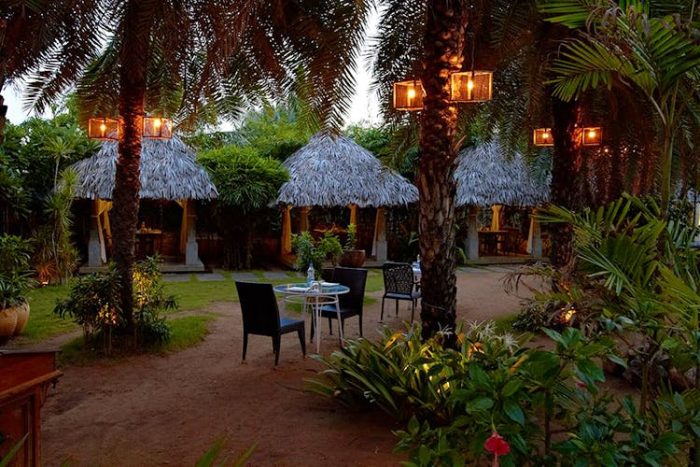 5) Sunshine Cafe
Sunshine Café is located in Panaiyur and is latest to join the upcoming list of beach resto-bars in the city. It has an outdoor seating in beach shacks, indoor AC seating and outdoor terrace seating overlooking the sea.The food menu comprises of Continental, Oriental and Indian cuisine. They also serve some kick- ass cocktails and you definitely  don't want to miss out on this amazing combination of a great view with good food and drinks to sip on.
Address : No.202, Seashore Town Plot, 6th Avenue, Panaiyur, Chennai
Price : Approximately Rs 1200 for two people (without alcohol)
Number : 098840 59997
Timings : 11 am to 11 pm